Eight years ago, when our oldest son was just one year old, we went to a regional park that was hosting a lesson on making maple syrup. The naturalist showed how to identify a maple tree in the winter, tap a tree, and evaporate the sap into syrup. What I remember most about this day was that Rory was in the front row the whole time. Surrounded by a bunch of elementary-aged kids, when the naturalist would ask, "does anyone have any questions?" it was Rory's hand that shot in the air. We had the best time that day and lamented on the way home that the only maple tree on our Minneapolis lot was just a few inches in diameter. It would be decades before we could tap our own tree.
We would not have believed that one year later we would be settled into a new farmhouse complete with a sugar bush of 40-year-old maple trees, all ready to be tapped. But life is amazing like that, and so that very next year we constructed our first homemade evaporator and set out to give tree tapping a try. Good thing Rory had asked all of those questions!
What we experienced with tapping our maple trees has been repeated countless times on our farm since. We began knowing nothing about sheep, pigs, goats, honeybees, orchards, canning, tractors, or butchering… So we research, we read, we ask questions, we take classes, we apprentice and we give it a try. And we learn.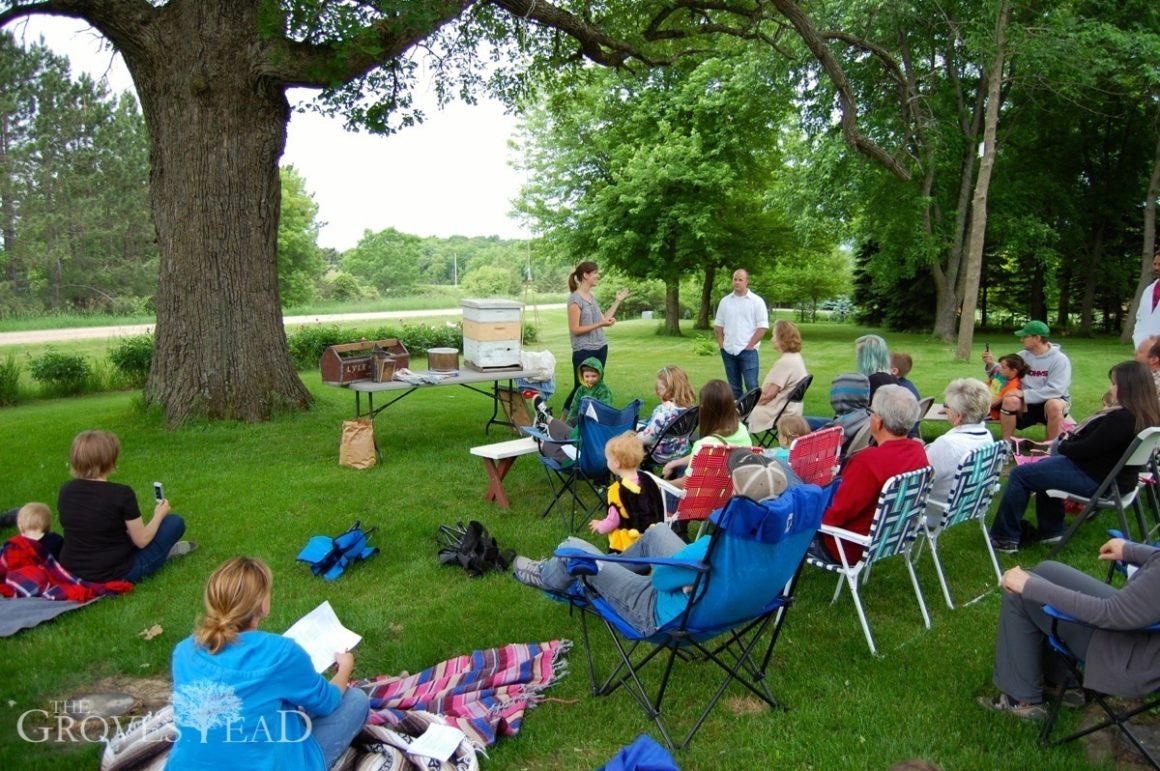 The learning is the very best part to us. We love this life. It is so fulfilling. Recently my uncle Mark was visiting and asked if we planned to scale up in any part of our farm to make it profitable. I thought about it for a bit and said, "I just don't see us doing that, because if we scaled up in one area, it would mean cutting back in another area and the joy we have found is in doing a little bit of all of it." We love learning the things our great-grandparents knew but were never passed down to our generation.
Uncle Mark sat back and in his wise and succinct way said, "I see. So basically you are farming knowledge."
His words struck the heart of it all. I told him, "That's it, exactly. I don't see us ever becoming 'a sheep farm' or 'a dairy farm.' We are a learning farm."
This has now become the heartbeat of our farm: We want to share all that we are so enthusiastically learning with anyone who is interested. And God has given us some creative ideas to live out this calling: on-site workshops, summer day camps, internships, and a quarterly newsletter. We even have an educational board game about farming in the works! We love to host and entertain and have many ideas and dreams for the future.
Welcome to our farm!