Much to say about family and fathers in this issue of The Grovestead Newsletter. Featuring an article by Jared Dodd who joined us for the Father-Son retreat in June. If you're not already on our mailing list, you can request a copy here.
In This Issue…
Father's Day
"This is the special place, and privilege, that fathers have in their kids' lives. We are truly the center of their worlds—for a very short time. And in that short time we have the opportunity to love,
disciple, train and instill every virtue and value we hold dear…" – Rory
From the Field
"Collapsing civilizations require children…" – Anita Bailey
Oikonomia – G. K. Chesterton
The Days of Noah – Joel Johnson
That Which We Defend – J. R. R. Tolkien
A Noble Task – Rory
"Give me the child until he is seven…" – Aristotle
Cat's in the Cradle – Harry Chapin
Taking the First Step – Mark Batterson
Family
Fight for Your Families – Rory
The Great Omission – Jared Dodd
You are a Mother – Becca
Homeschooling
Rabbit Update – Ivar
Homeschool Iowa Conference update
How the World Runs, new textbook
Training them Up – Becca
Homesteading
Power Down: We turned the power off for a week… – Becca, Ivar, Elsie, Rory
Reader Feedback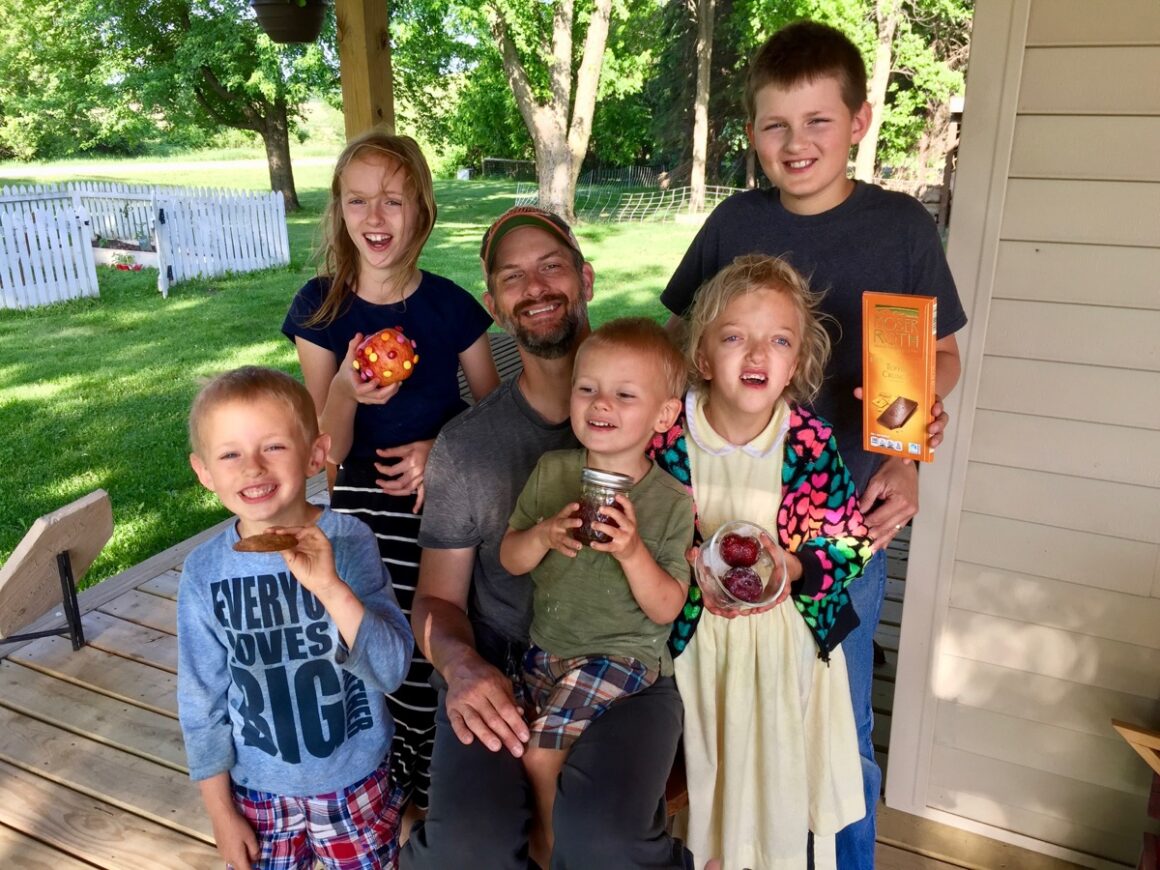 This issue is mailing in June 2022. If you would like to receive a copy, sign up here.