Think of Farm Camp as Summer-Camp-Meets-The-Family-Farm. All of the lessons and activities are designed to share knowledge and skills practiced by previous generations. The camps are intentionally kept small (12 campers per week), and all campers have the opportunity to make happy memories while learning new skills, exploring the woods, harvesting in the garden and caring for animals.
---
2020 Schedule
---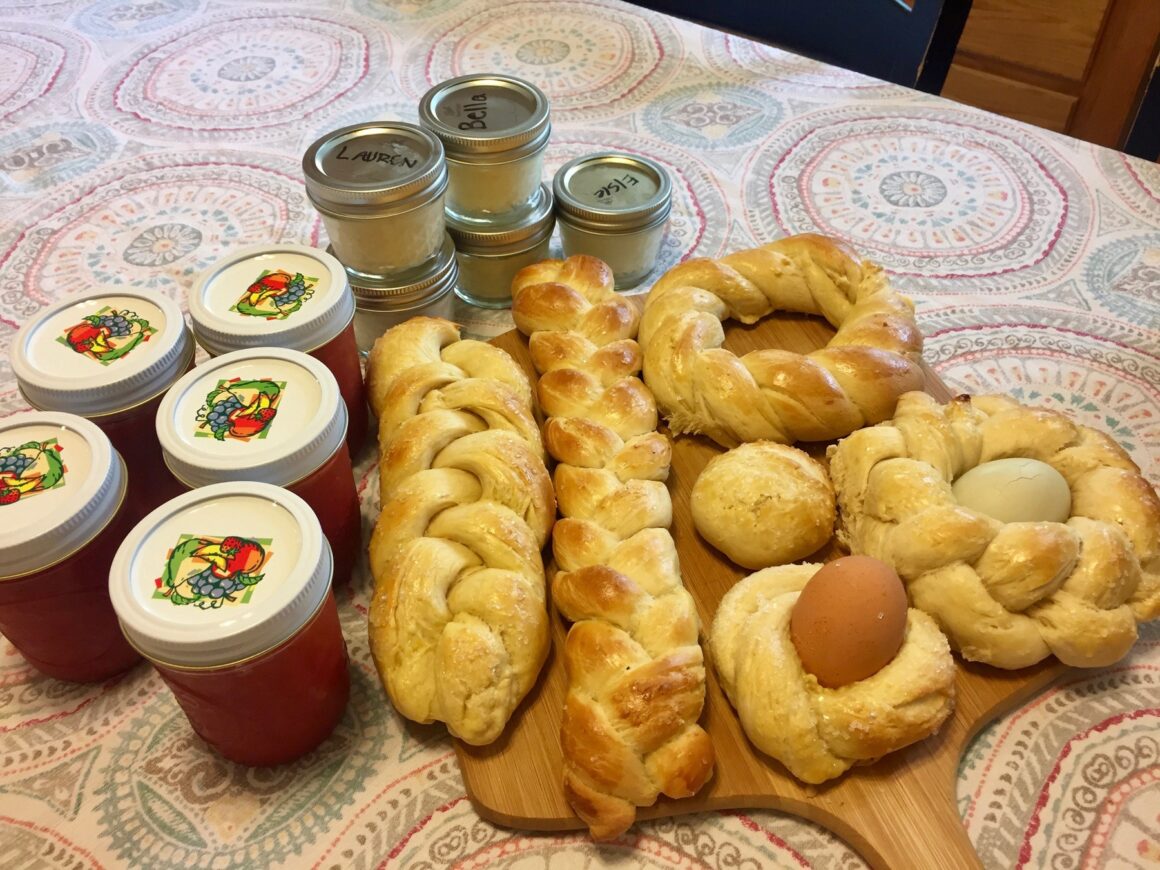 Farm-to-Table Camp (for girls)
Farm-to-Table Camp has been cancelled this year due to Coronavirus.
We are so excited to offer Farm-to-Table Camp again this summer. This was the original faith-based day camp on our farm with each day focusing on a different experience, seeing how God's ways come to life all around us. Come ready to learn all about gardening, shepherding, hatching chickens and caring for the land. You'll also make pies, jam, butter, and bread. It's a bit of everything on the farm.
Limited to 12 campers
Location: Our family farm in Northfield, MN
---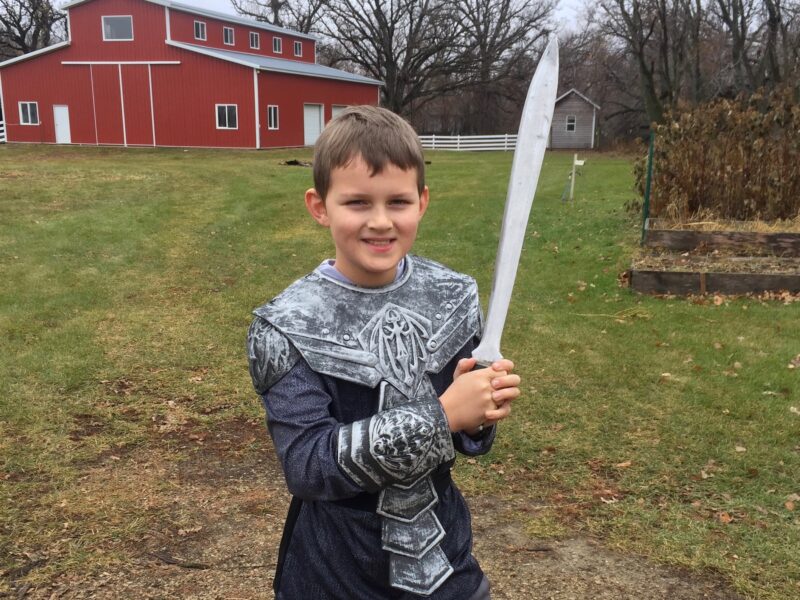 Knights of the Round Table Camp (for boys)
Knights of the Round Table Camp has been cancelled this year due to Coronavirus.
Get ready for outdoor adventure in the heart of the farm! The Grovestead will transform into the Forest of Camelot. In this 4-day Christian camp for boys, campers will make their own bows and practice archery, work with metal to make armor, and help construct a real catapult that launches melons into our field! Boys learn about historic trades of earlier times while also learning about their Christian duty to friends, family, and God—also known as the Knight's Code of Chivalry.
Limited to 12 campers
Location: Our family farm in Northfield, MN
---
Grandparent Days on the Farm
Grandparent Days has been cancelled this year due to Coronavirus.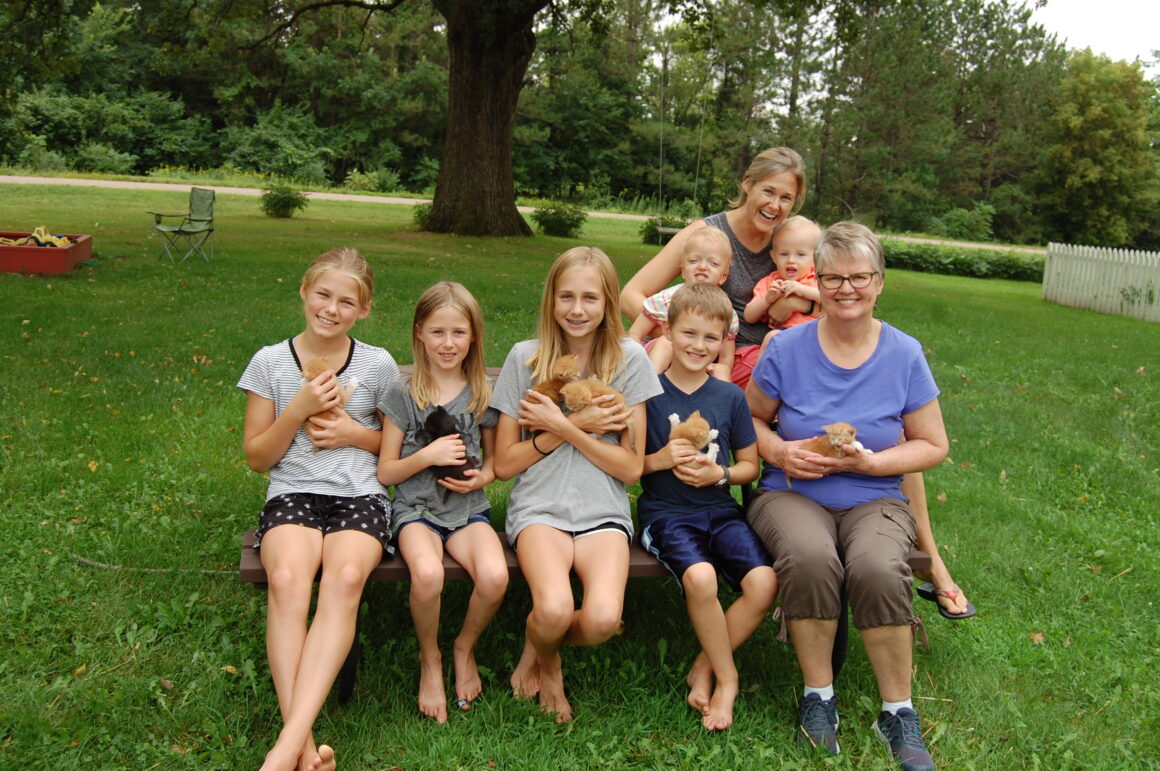 Grandparents come free!
This camp is an opportunity for Grandparents to share the goodness of the family farm with their grandkids. The time together is programmed and each day is meant to be a special way to make memories with your grandchild (or grandchildren). Each morning lesson will include a focus scripture based on the experiences planned for that day, showing how that biblical truth comes to life on the farm.
You are invited to bring a bag lunch to eat at noon, when the formal programming is done. Otherwise, Northfield is a fun town to explore and we can point you to some great ice cream shops right downtown.
The days build on each other so if you are able to attend all three, that would be best. But one or two days will definitely be worth your while!
Wednesday, July 29, 2020 – Farm Fresh: Get ready to eat! On this day we will prepare recipes from food grown right on our farm. We will spend time in the garden, weeding and harvesting and talking about the joy of good work. Together we will prepare salsa from the garden and learn the basics of bread baking and butter making.
Schedule:
9:00a – Coffee and Farmyard Scavenger Hunt
9:30 – Introductions and Farm Lesson
10:00 – Gardening and Salsa-making rotation
10:45 – Bread basics and butter making rotation
11:30 – Life Application: Pulling weeds when they are small
12:00p – Bring your own picnic (optional)
Thursday, July 30, 2020 – Shepherding & Fiber Arts: On this day we will learn about sheep and shepherding. We will have a special demonstration to learn how wool is carded, spun, dyed and made into beautiful things.
Schedule:
9:00a – Coffee and Photo Booth
9:30 – Introductions and Farm Lesson
10:00 – Fiber Arts Demonstration from Fleece to Yarn
11:00 – Time with the sheep learning about shepherding
11:30 – Orchard care and apple snacks
12:00p – Bring your own picnic (optional)
Friday, July 31, 2020 – Farm Animals: Our farm has sheep, goats, rabbits, chickens and honeybees. This day will focus on all the barnyard animals. There will also be a lesson on beekeeping (you do not need to get near the bees!) and milking the goats. Schedule:
9:00a – Milking the Goats
9:30 – Coffee, Introductions and Farm Lesson
10:00 – Personal stories and lessons we have learned from each animal (petting and feeding)
10:30 – animal byproducts and growing food for each animal
11:00 – Honeybee demonstration (you do not need to get near the bees!)
11:30 – Pollinator Game
12:00 – Bring your own picnic (optional)
Location: Our family farm in Northfield, MN
Times: 9:00am to 12:00pm each day (optional bring-your-own picnic following)
---