This year was my third year of braiding onions with my mom. I love that this has become a tradition for the two of us! I have not bought an onion in two years which is saying something because we use so many onions in this house. Every year I watch the same, calm, old man in England who walks me through the steps once again. Honestly it is not difficult. Like most things, at first it feels awkward, but once you get in the groove, these things just make you look and feel like Ma Ingalls.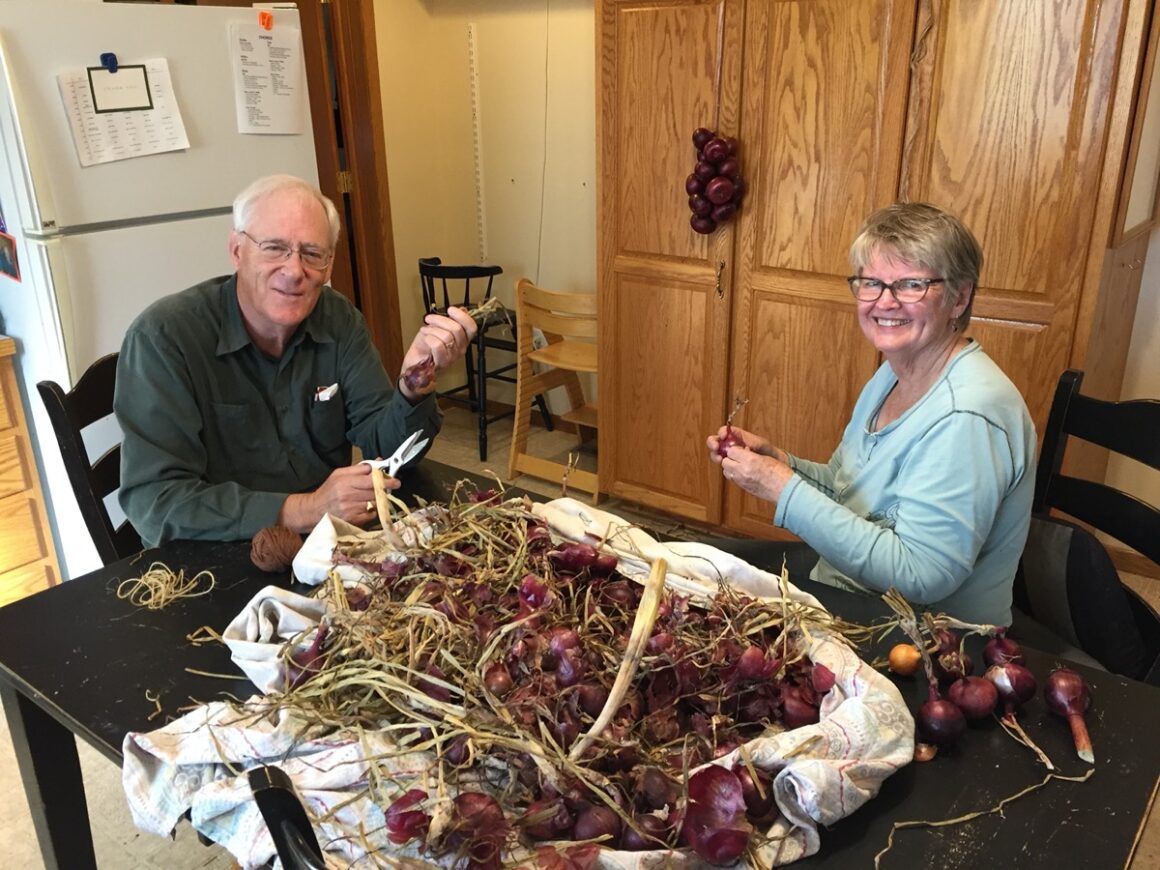 This year we doubled our onions so it took three different braiding sessions to get them all hung. We enlisted my dad for prep support and in the end, I had Elsie braiding onions like a pro. Which makes this a full-fledged intergenerational farm project, my favorite kind of them all.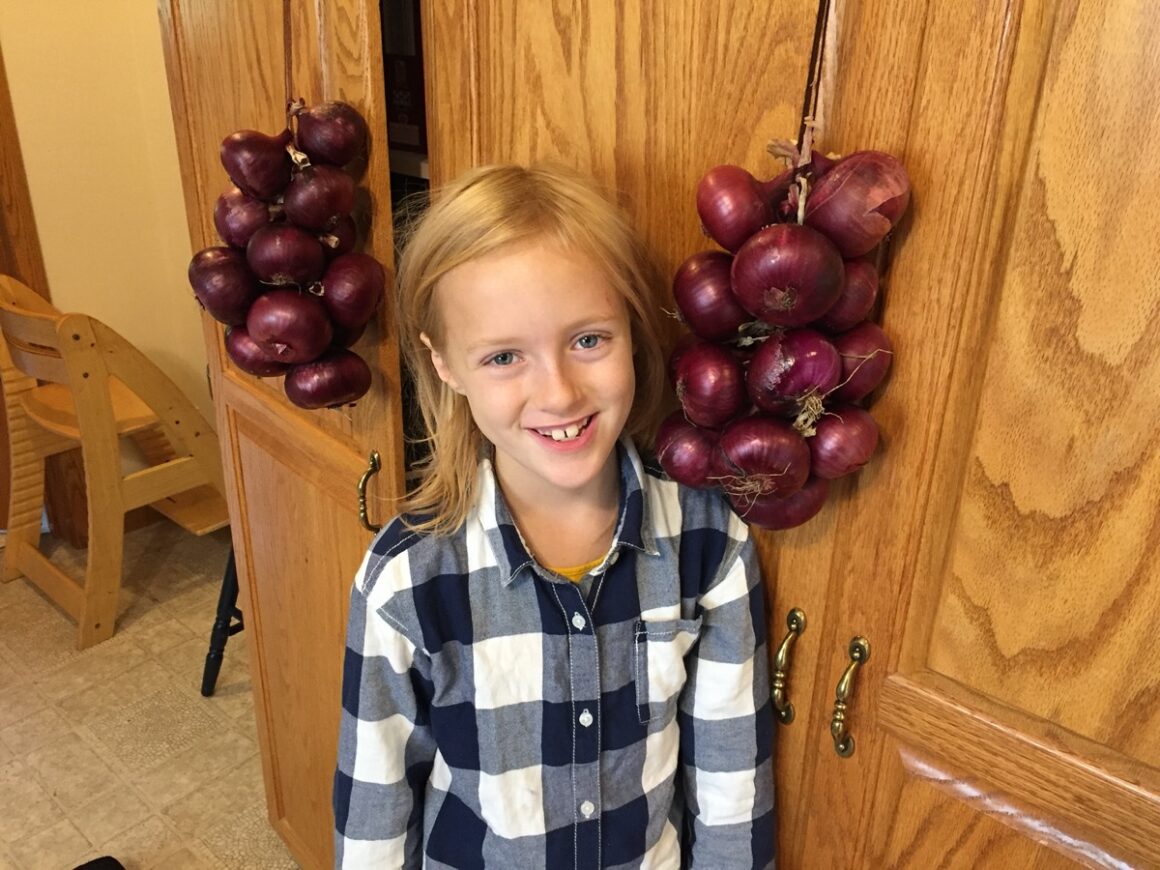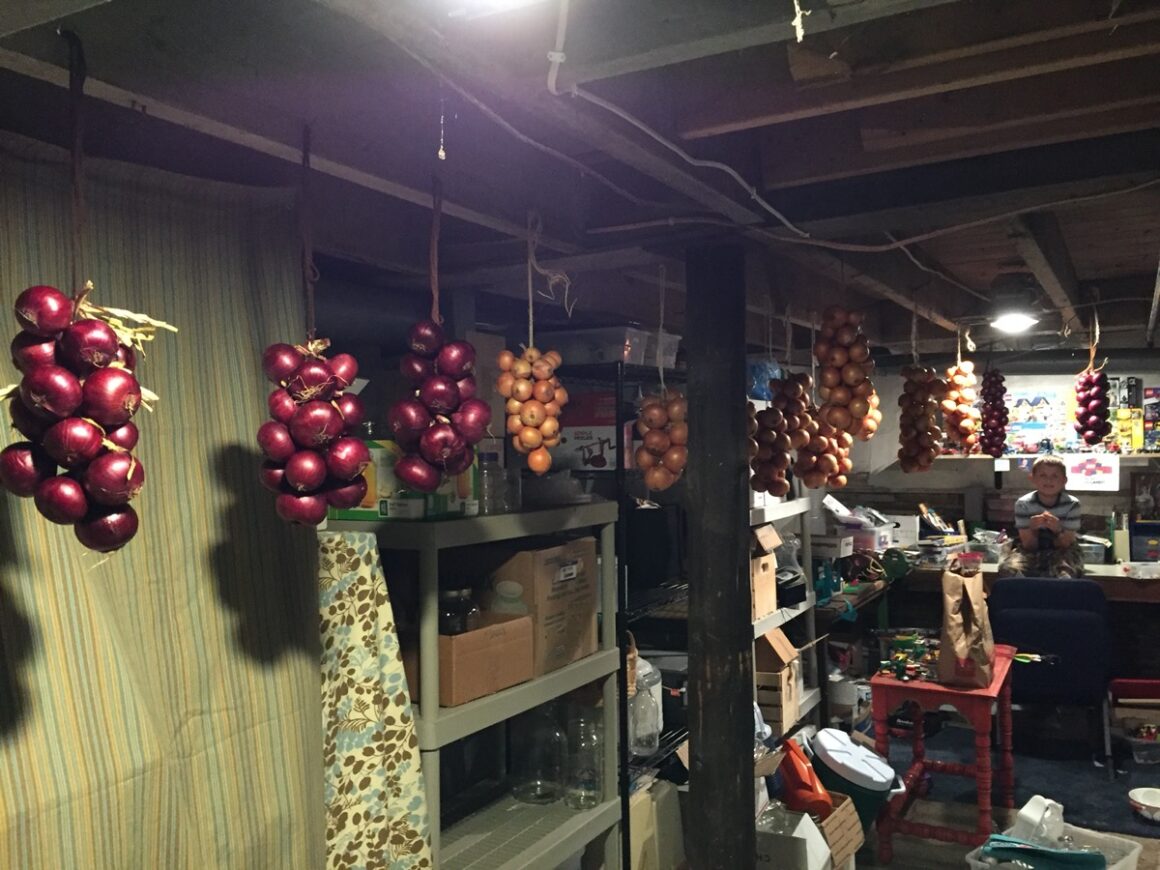 I keep a pair of scissors by the canning supplies and cut down my onions when I need them. It's helpful because it gets me down our rickety steps so I can check in on the lego situation and be informed, in great detail, of all the new Lego creations being built down there.