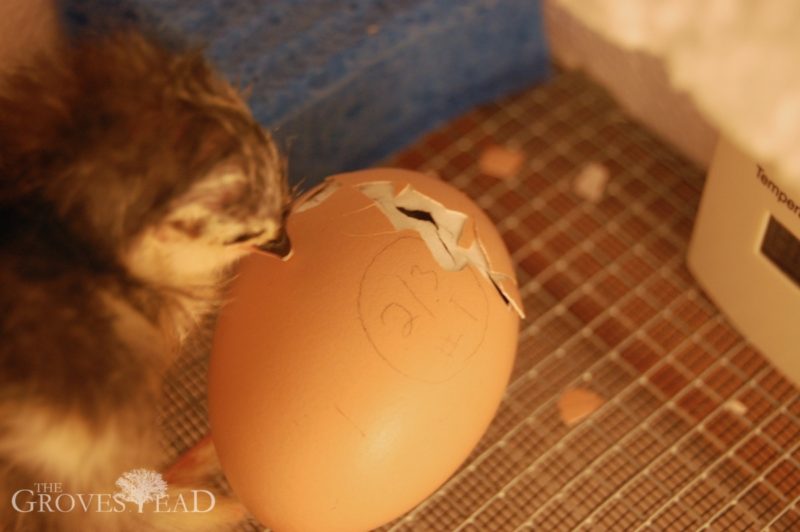 It's been an exciting few days here at the Grovestead! Our flock has grown with the healthy hatches of two new baby chicks. If you haven't been following along, be sure to read part 1 (egg incubator) and part 2 (candling eggs) to catch up.
After building a homemade egg incubator, we set four eggs laid by our own chickens. A week later we were able to see growth inside two of the eggs, meaning they were fertile. So we kept these in the incubator for another two weeks and watched them very closely! The eggs had to be turned three times a day, the temperature had to be just right, I had to increase the humidity the last three days using wet sponges…  I'm pretty sure I stressed out more over these chickens hatching than I did either of our children being born. Don't tell Becca I said that.
But the day FINALLY came. After being 24 hours overdue, I noticed slight movement in one of the eggs. I set up a camera on a tripod to catch all the action. This animation comprises several hours leading up to the first hatch: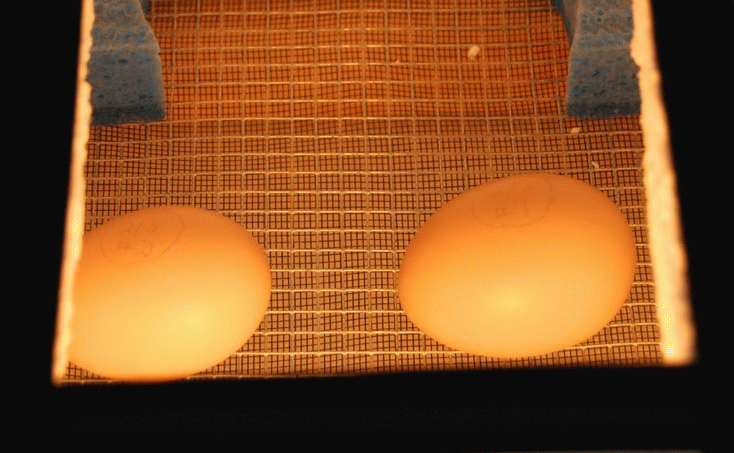 The last frame was about 5:30AM. And let me tell you I was totally disheartened that my birds weren't hatching. I came back at 7:00AM and saw this: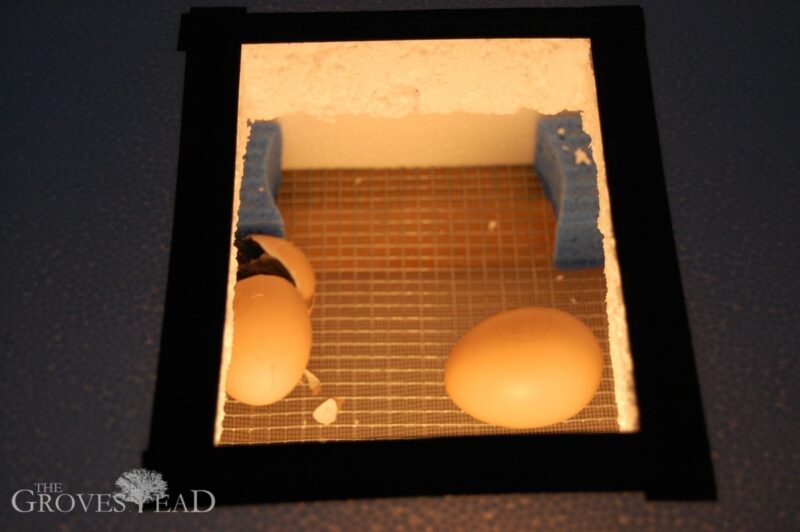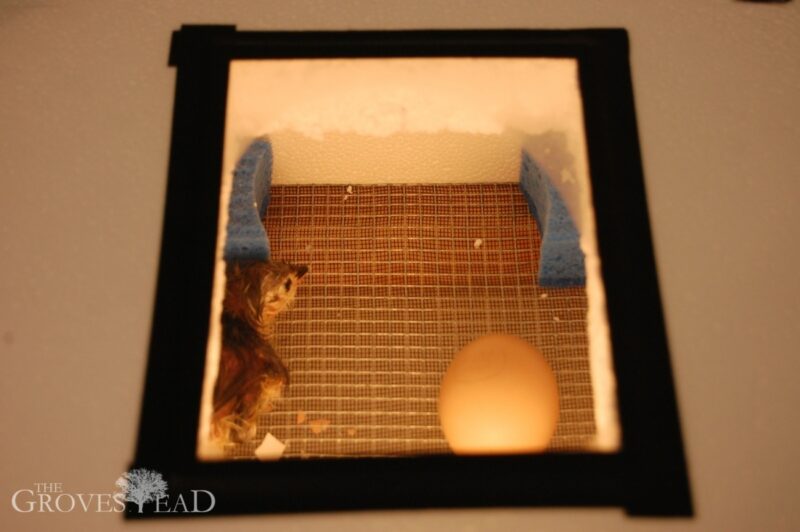 The first baby chick emerges and takes his first few steps.
The reason baby chicks can go days without food or water is because they literally suck the egg's yoke into their abdomen in the final hours before hatching. This is why its so important not to disrupt the process or intervene. Everything that happens in the final hours is essential to the chick's ability to survive outside the shell.
It took an entire 24 hours before the second chick began to hatch (again inspiring much anxiety). Its sibling stayed close by the whole time: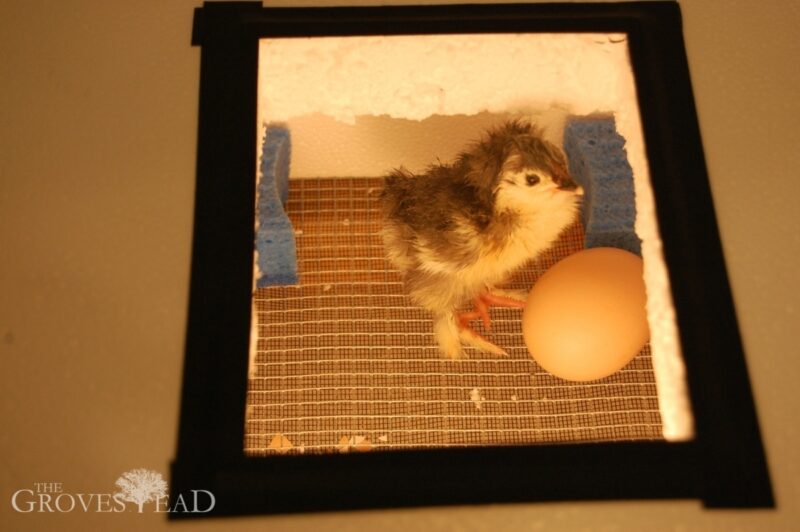 The first piercing of the outer shell is known as a "pip". It occurs on the same end of the egg as the air sac that forms during incubation. Once the shell is pipped, the chicken can start breathing air and working its way out of the egg.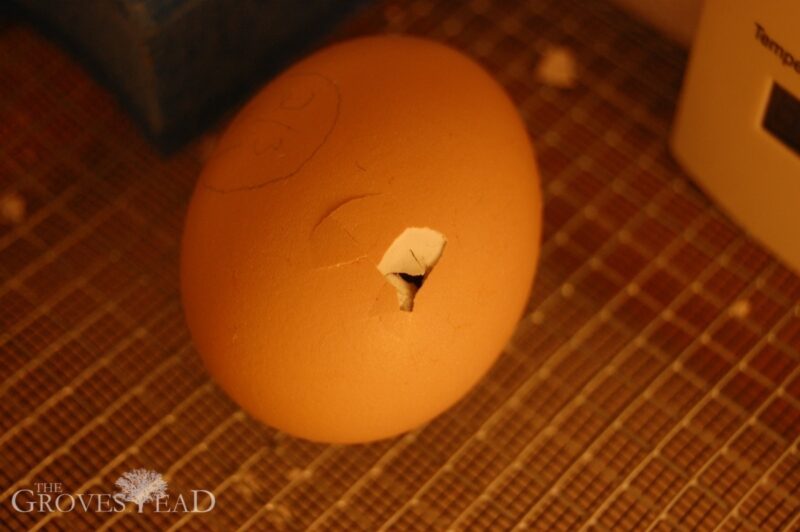 The baby chick doesn't just peck a hole and try to crawl out. It pierces in a complete circle (known as "zipping") so the whole end of the egg falls off. Then the chick simply pushes the shell off and rolls out. The whole process took about 30 minutes.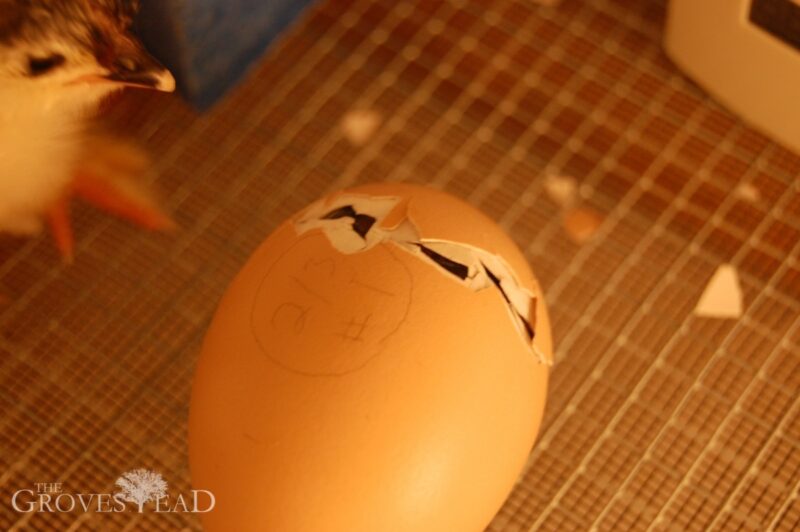 Loyal from birth, the sibling stayed close by and watched, even assisting during the hatch as you'll see in the video.