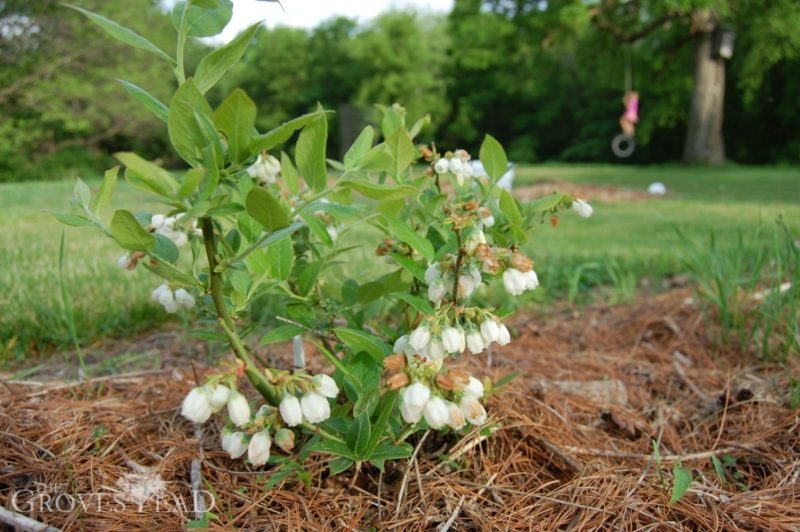 I spent an afternoon with my brother Troy working on a renovation project at Art House North and we got to talking about farming and what we've been learning at the Grovestead. I told him about my recent experience with growing blueberries. A lot of planning and preparation went into this endeavor. First we had to make the site more hospitable. Blueberries only grow in acidic soil, so we mixed peat moss in with the topsoil and mulched each planting with pine needles. Then the daily watering: each planting gets 1-2 quarts a day to keep the shallow roots moist. Turns out pine needles don't provide the best weed prevention so at one point I pulled back all the mulch, weeded, laid down a biodegradable paper mulch and replaced the pine needles. A lot of work, but it has been worth the effort. In the last few weeks I've watched the flowers bloom and now there are hundreds of little blueberries growing in their place. I'm looking forward to a bountiful harvest of homegrown blueberries.
Or I should say, I was looking forward to it, until I stumbled across this unfortunate tidbit while researching blueberry fertilizers: "For the first four years, don't allow the bushes to fruit at all. Strip off all flower clusters."
First FOUR years?
Apparently, a newly planted blueberry bush will put all its energy into fruiting rather than growing roots. As with most fruit-bearing cultivars, if you strip off the flowers, it forces the plant to focus on root development. A bush that is allowed to fruit immediately and doesn't establish proper roots may not survive the winter. But a properly established bush–one that has been stripped of its fruit and forced to do its work below ground–will bear fruit for several decades.
Troy cringed, then said that's a good analogy for the Art House. Troy and Sara opened Art House North a few years ago as a ministry of sorts to artists. It's a place for creatives to gather, collaborate, and cultivate their own talents as well as learn how to impact culture. But its more than that. Its also a community hub, a concert hall, a cross-pollinator of ideas.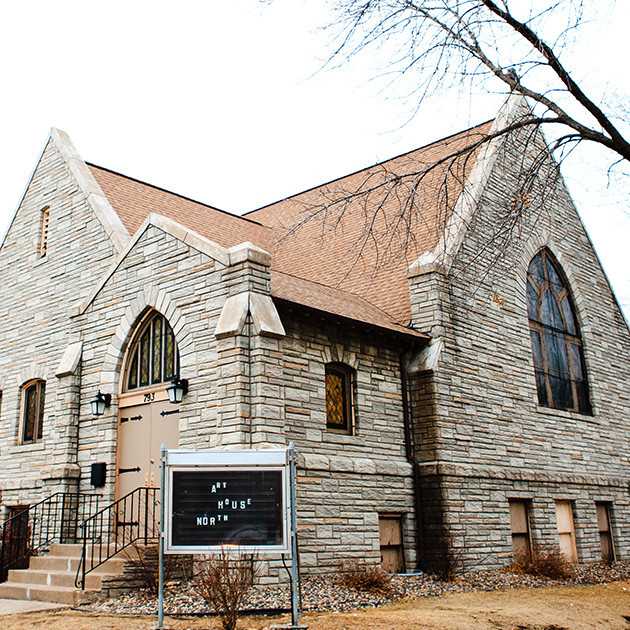 The work that Troy and Sara have been doing at the Art House until now has been largely underground. The fruit isn't always immediately evident. Some projects have taken longer than expected. Sort of like stripping the flowers off of blueberry shrubs. But all the while Troy and Sara and their children are fully integrating into their community. They are growing roots that will one day yield an abundant and unstoppable harvest.
I can think of other fitting analogies: moving to a new community, raising children, marriage… those life experiences where the hard work is up-front and there's little to show for it. But in the long run, the rewards far exceed your inputs. In the long run, it's worth it.
Excuse me, I'm off to pick some blueberries.