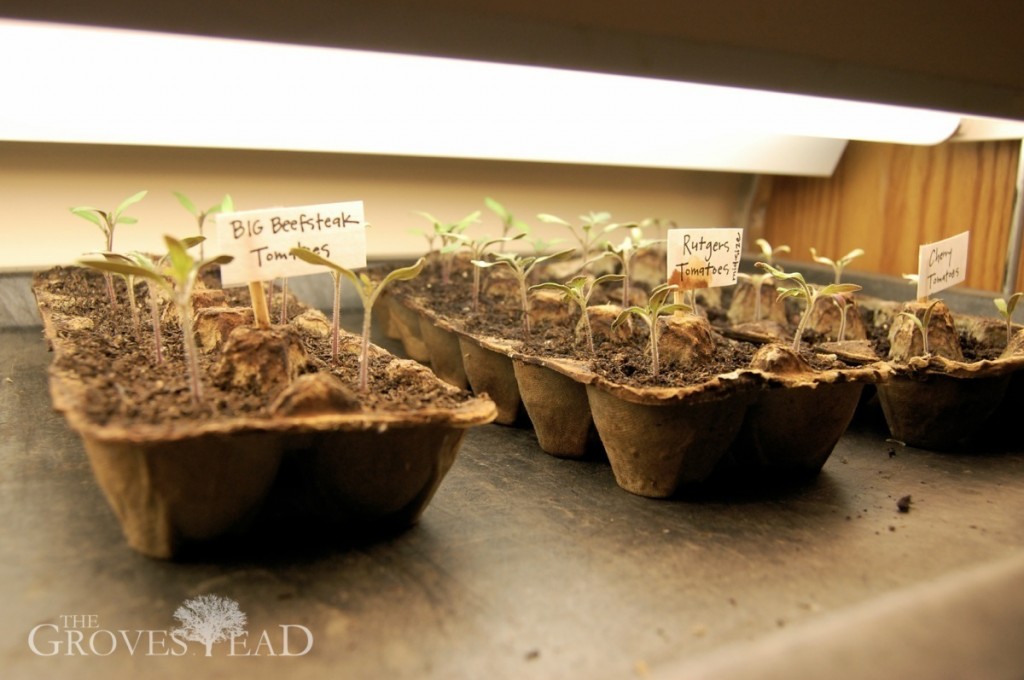 Our tomato seedlings are close to graduation into tomato starts. They've done well as our first experiment under the grow lights. Almost full germination and despite some missed waterings, they seem to be doing fine.
The Rutgers variety, a mid-size breed, is our fastest grower, about twice the size of our other seedlings.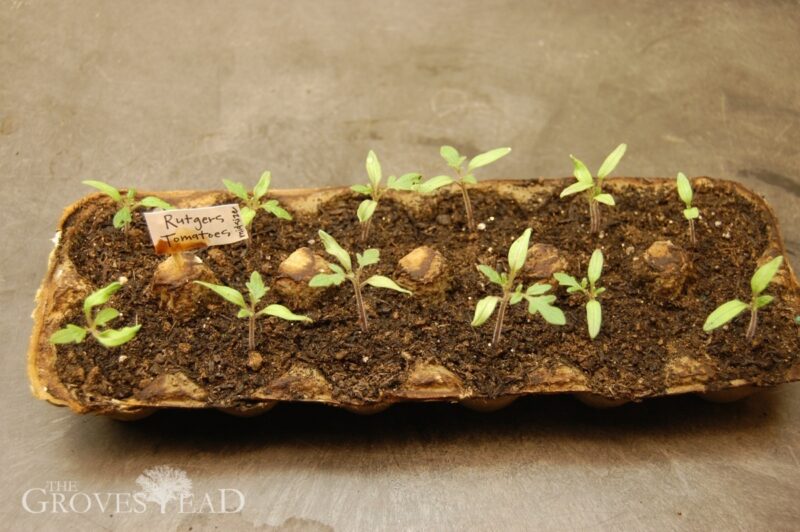 The cherry tomatoes (my favorite) had a brush with death but bounced back and seem to be coming along. In fact, I went ahead and started another tray of cherries in anticipation of a lost crop, but after a generous watering later that same evening the slumped over stems were standing tall. So now we'll have extra. Anyone want some tomato starts?