The day we harvested our pumpkins I remembered the funny thing about the pumpkin harvest: the pumpkins become toys. They always do. Not as balls, but as items to haul and load and move and to decorate. Over and over. It's always charming to me for a good while. Until it feels like there are pumpkins everywhere and my yard is chaos. But there are a few days of delight in there for me.
This year it was Elsie who decided to make teepees out of corn stalks from the garden, using the pumpkins to weigh down the edges. And suddenly the corn stalks were the new favorite toy.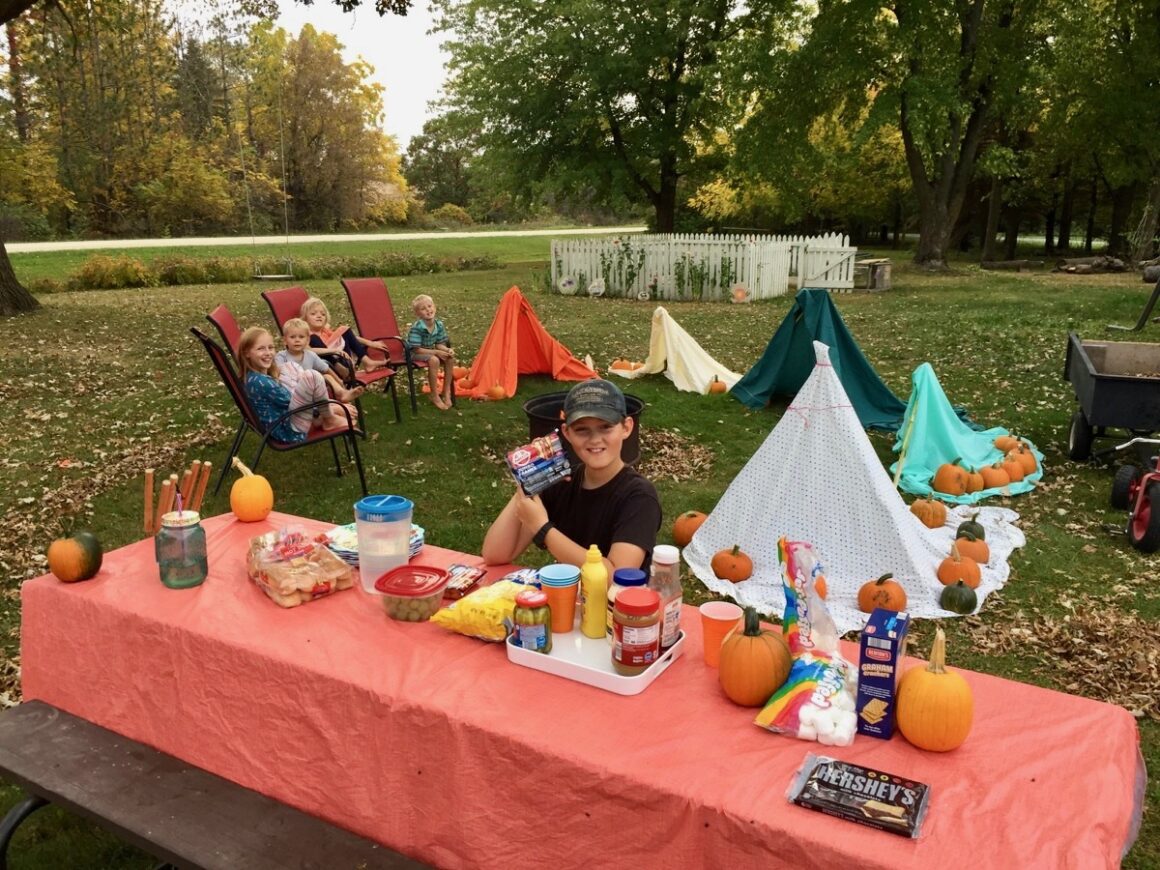 We ate over the fire that night- just soaking up the final days before the cold. Hotdogs and smores. And while Rory finished up a new fence in the orchard, the kids built these darling little huts around the fire I had built. At some point they decided they wanted to sleep in them overnight. (sidenote: In this picture above, Ivar is making fun of me for buying the cheapest hotdogs at Aldi. He said, "Mom, they're made out of chicken! This is terrible." And they were…)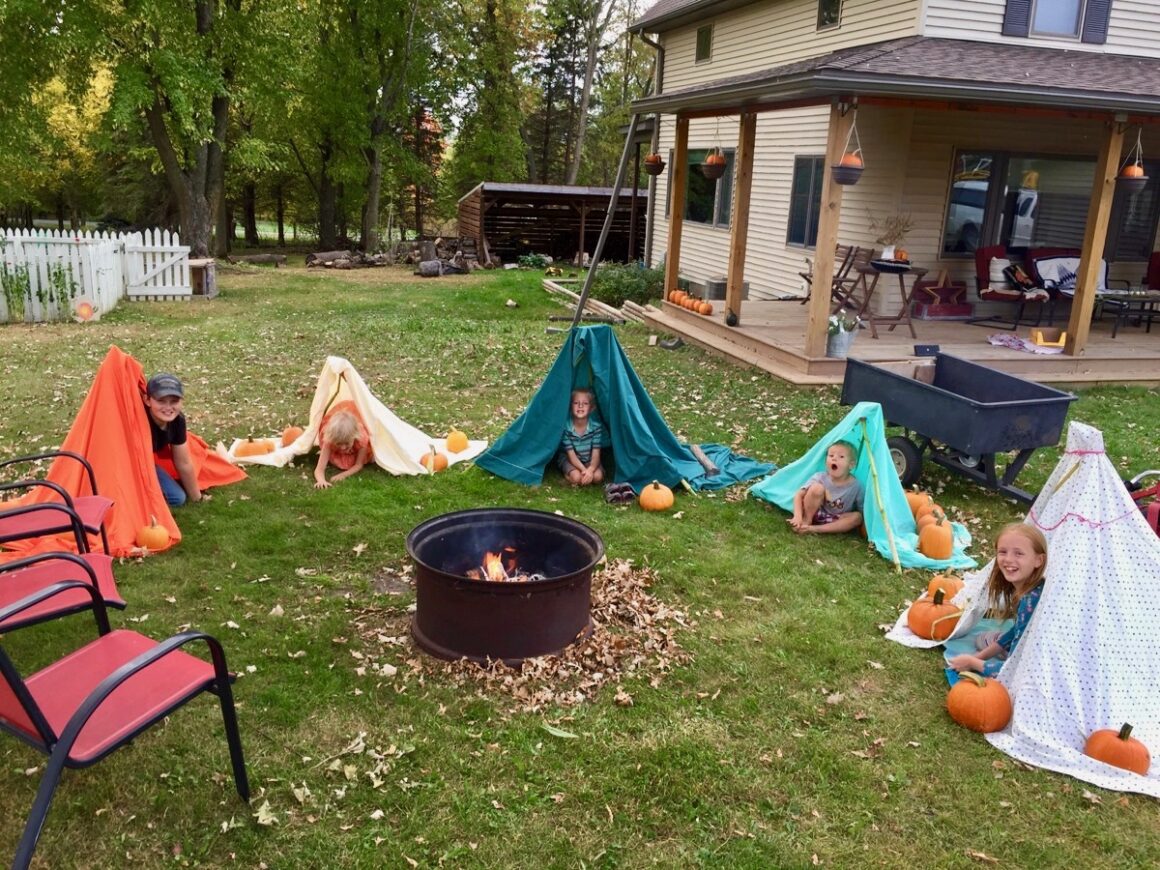 In the end, the little boys had baths and wanted to get into their cozy beds. Ivar said he was fine sleeping in his bed that night. But Hattie and Elsie were still planning to camp. They brought their teepees up on the porch, made a sleeping pad out of all of my decorative pillows lined in a row, and within five minutes Hattie was back inside. I told her, "I want you to just stay in your teepee for 20 minutes so Elsie has a friend- she is really excited about this. Then I'll come get you and you can sleep in your bed."
It was dark outside, but the porch light was on and Hattie's teepee was two feet from the front door, facing the front door. When I shut the door her eyes were wide, "don't forget me in twenty minutes!" I didn't, and she came running in the house triumphant and relieved and crawled into bed.
But Elsie was determined. I had no idea she was actually serious about this. And then I had a real conundrum. I couldn't just leave one of my kids sleeping on our porch alone all night. It didn't feel right at all.
I sat up, waiting for her to get cold and come inside, but when I looked out, she was sound asleep. So then I had a real problem because I wasn't about to go sleep on a bunch of throw pillows on my porch under a few corn stalks. So I did the next best thing, and cranked the window closest to her and slept on the couch with Abel. This way I could hear if she needed me, while still in our warm home.
And you know what? She made it the whole night! She came in so victorious the next morning. It was some sort of challenge she had set for herself and I was so glad I hadn't made her come in the night before, even though it meant Abel and I were out of our routine. She was so pleased and empowered by the whole thing and told me many times that next day, "And you thought I'd only last 45 minutes!"