Well it is hard to explain the joy and gratitude I feel for our first ever week of Farm Camp. This was a little dream of mine that combined all the things I love: camp ministry, farming, crafting and family. Way back in February Rory and I had a conversation about giving it a go. It felt a little crazy at the time, knowing that I would be 8-months pregnant, but it also felt very much like it was time to move forward with this dream.
That very afternoon we sat down in the living room and shot the little promo video. We had the four kids upstairs with a sleeve of club crackers to help keep them quiet. And I just began talking. That night Rory edited all of my thoughts together and by the next morning, we had posted the video to facebook. It was fast and we both felt the fun of throwing something out into the world.
It felt bold at the time, and looking back, I would still say it was bold! And I'm so glad we stepped out in faith like we did.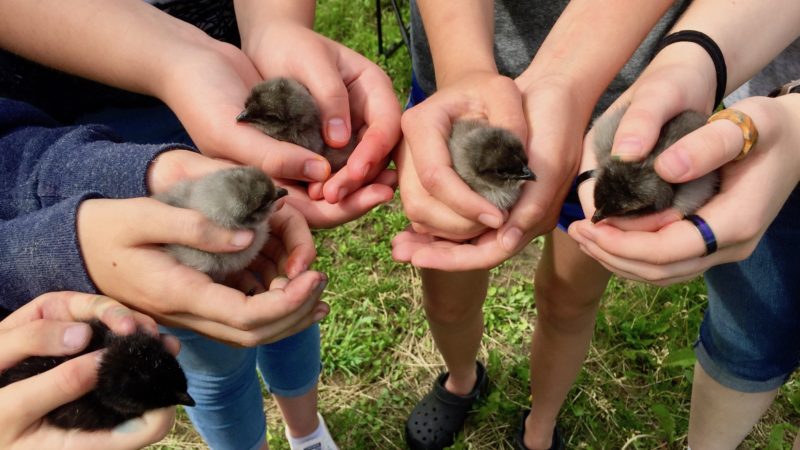 We had five awesome campers come to our first week of Farm Camp and They. Were. Awesome! So special to me, was that Elsie and Hattie were able to join in each day and be a part of the fun.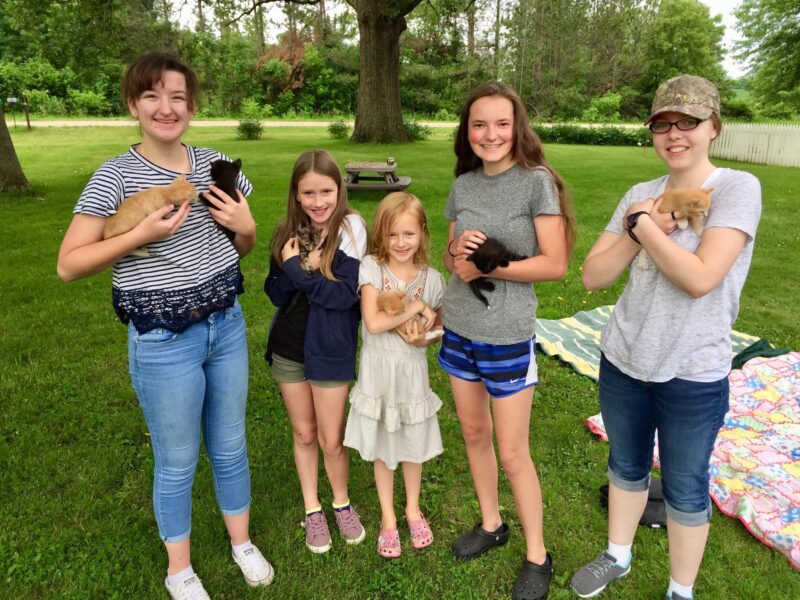 And we did so much! I mean, so, so much! We made garden stepping stones, goat milk soap, butter, jam, strawberry pie, easter egg bread, rope rainbows, marble paper, flower head bands, wooden picture frames and personal art journals. And we had special guests come to teach us about honey bees, spinning wool into yarn, making bread and a session on the ways we can hear God's voice.
Our Bible studies each day were location specific: learning about the Good Shepherd while surrounded by the sheep, learning about God's timing while holding baby chicks, learning about how sin can take root in our lives while weeding the garden. The week was full and fantastic. All of the campers had so much fun and asked to come back next year!
We have lots of hopes and dreams for the future. Rory and I were filled with so much excited vision and have ideas for more camps, more ages and different themes. So we will keep you posted.