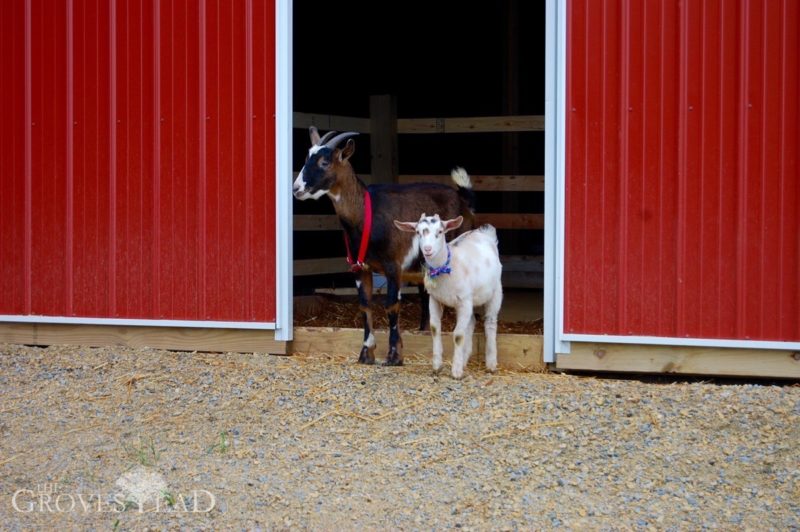 We welcomed the newest members of the Grovestead family to the farm this week, a nursing pair of goats! Mother and daughter (properly, nanny and kid) are settling in doing well. Ivar has named the kid Precious and there's still an ongoing debate for the nanny.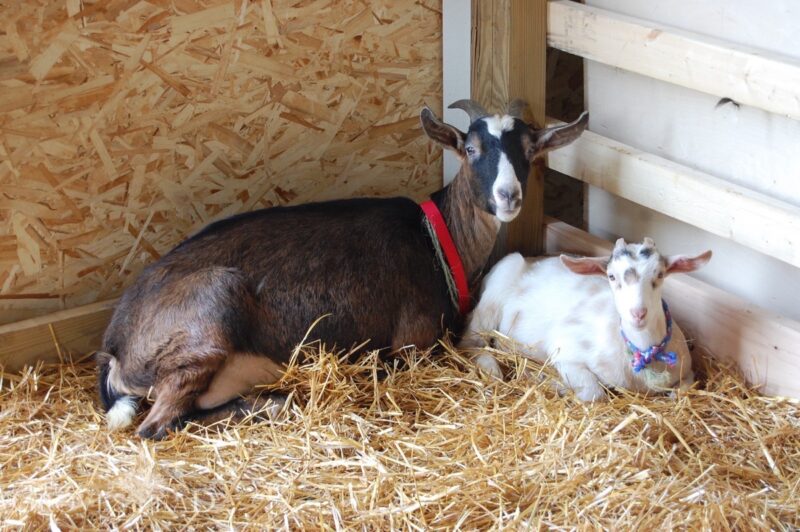 The goats' arrival was a long time in coming. We had it in mind to bring goats in to clear the underbrush in our woods ever since moving here. But we knew that was going to be a huge responsibility so we started small with chickens, bees and the obligatory farm cats.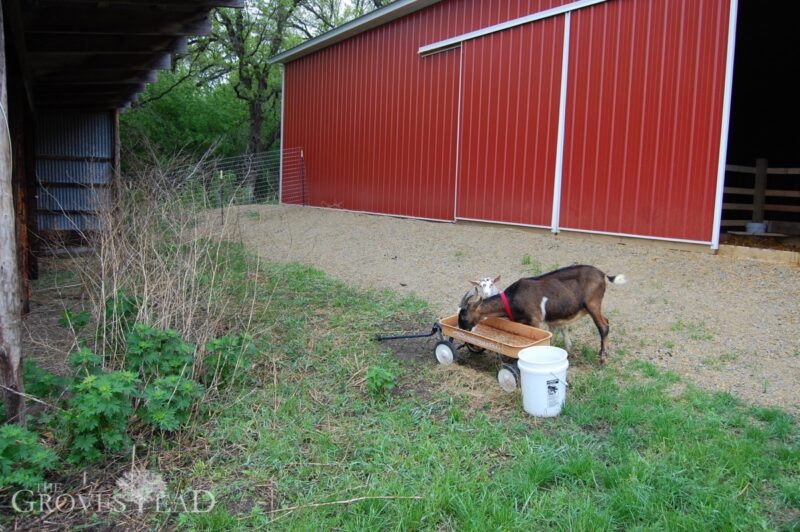 Last summer we tore down a collapsing shed and built a new barn in its place. Over the Winter I built stalls for animals. By Spring we were finally ready to welcome the new arrivals. When I asked the breeder what breed of goats these were, she said "Heinz 57". A little bit of everything.
They are really sweet, though timid. Mother and kid are never more than a few paces apart. Other than the complete fiasco introducing them to the electric fence the first day, the experience has been uneventful. I let them out of the barn in the morning, and if it's not raining they can forage for food all day. And the more they're outside, the less litter for me to clean. Everybody wins.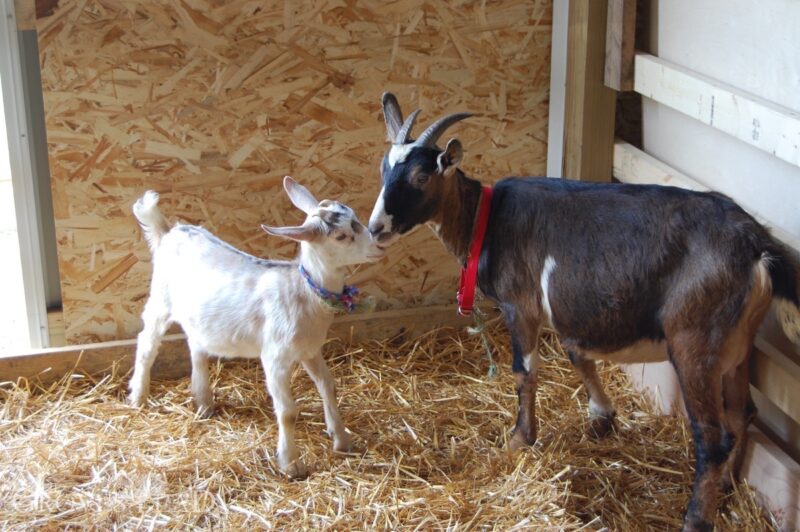 For now, we're just letting them get used to their new surroundings. We have a small fenced-in run outside the barn. The next step will be to gradually start enlarging the fenced-in area, introducing them to more an more wooded land we want them to clear.
All in all, it's been a lot less work than I expected. Just make sure you have enough fence!