On a Learning Farm, we are always trying something new. Reading an article that inspires us to give it a go. Hearing of how they did things back in the day and seeing if it would work for us today. Or looking ahead and wondering, "is there a better way?"
This year we grew some heritage beets that historically were grown to feed chickens and cows all winter long. Because they are a root vegetable and because the are huge, they could give animals nutrients during the long, cold winter.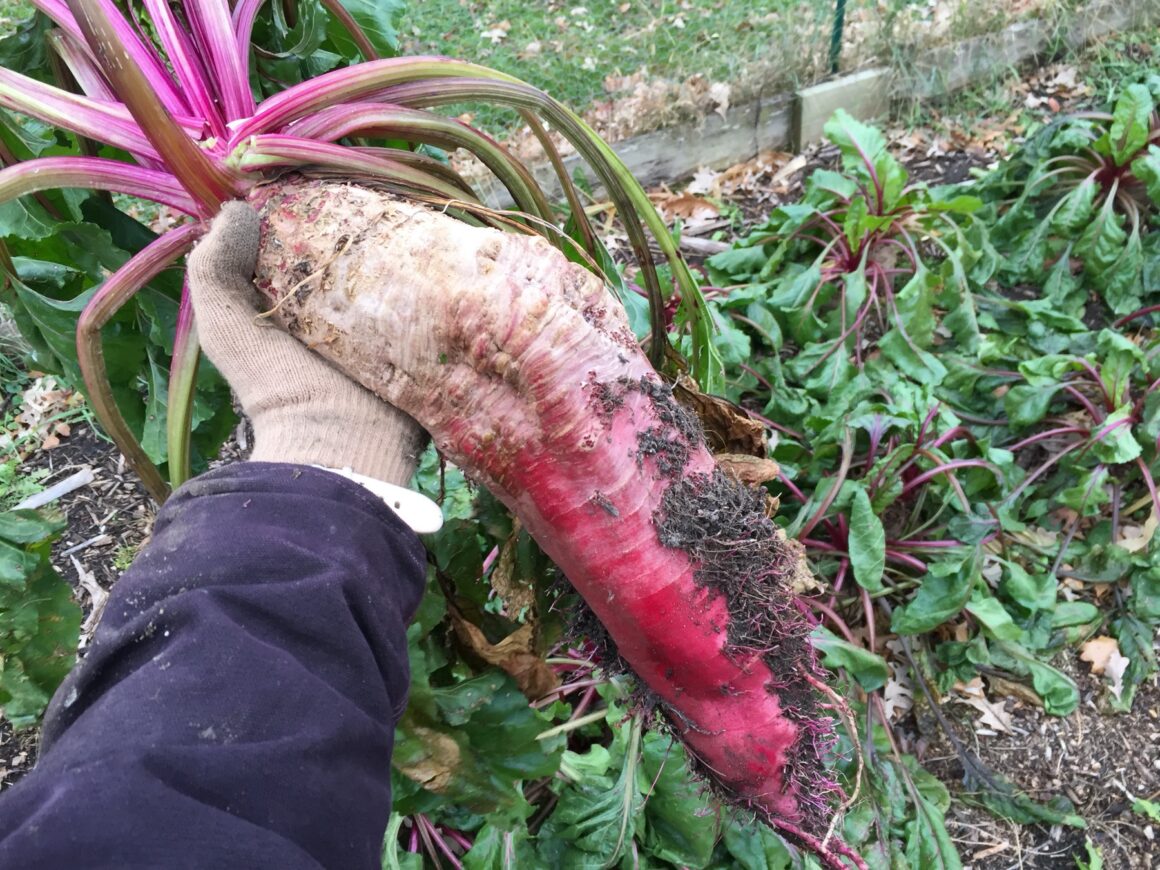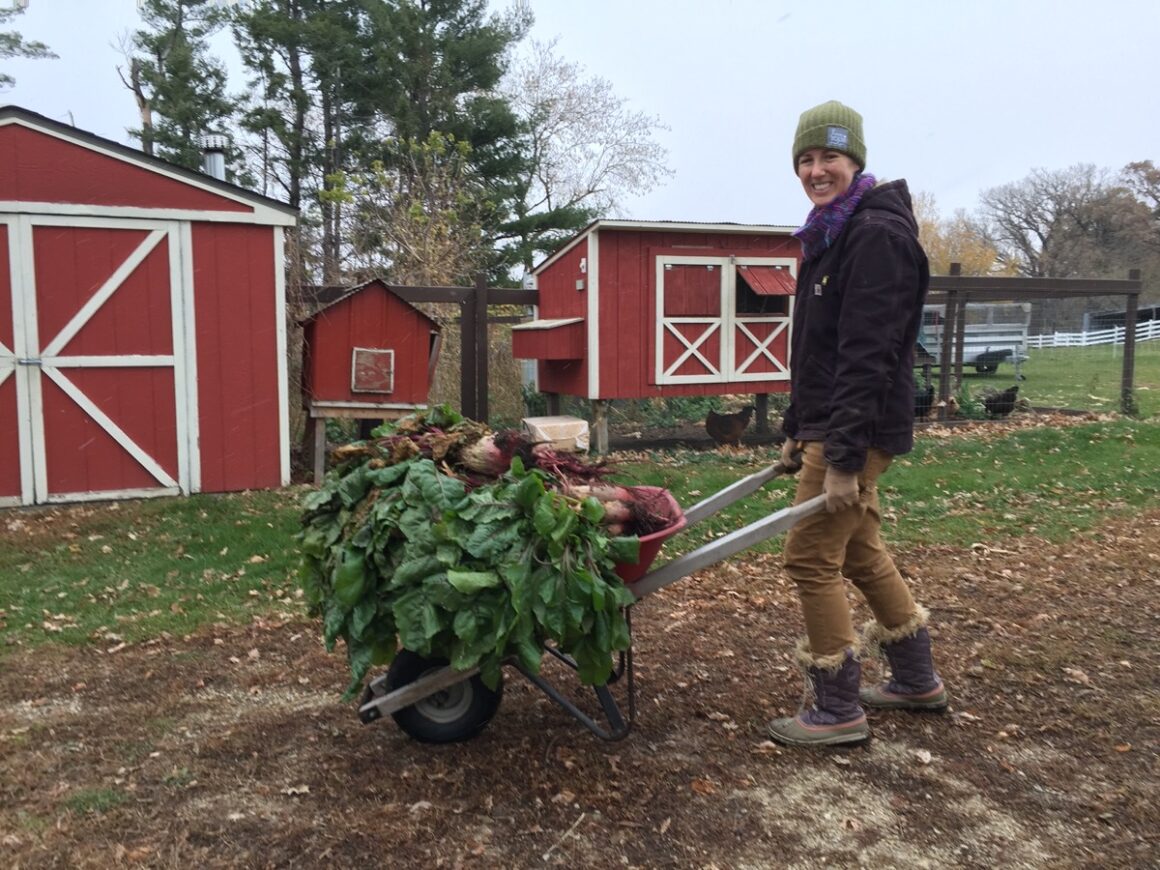 So we grew these massive beets and I harvested them literally as snow flakes were swirling around my head. The bunnies devoured the leaves and the chickens liked the greens too. But the actual root? The chickens won't touch it. The sheep and goats weren't interested either. Next we'll try the bunnies. And after that, we'll offer them to our friends who have cows.
It was a swing and a half miss. The greens were enjoyed. The beets themselves still are looking for an eater.
This year we doubled our quantity of Apple Cider Vinegar from last year, a personal favorite of mine. I drink a teaspoon in a glass of water every morning, first thing. I love it and it seems to be a healthy thing to do. Because we increased the amount we made, we needed lots of fermenting weights. So Rory got clever and concocted a DIY fermenting lid for just a few dollars, rather than buying the expensive weights. Unfortunately, pressure built up under the lid and forced water out of the tube making a huge mess. It was inventive, I'd give it an A for effort, but in the end there will need to be some modifications.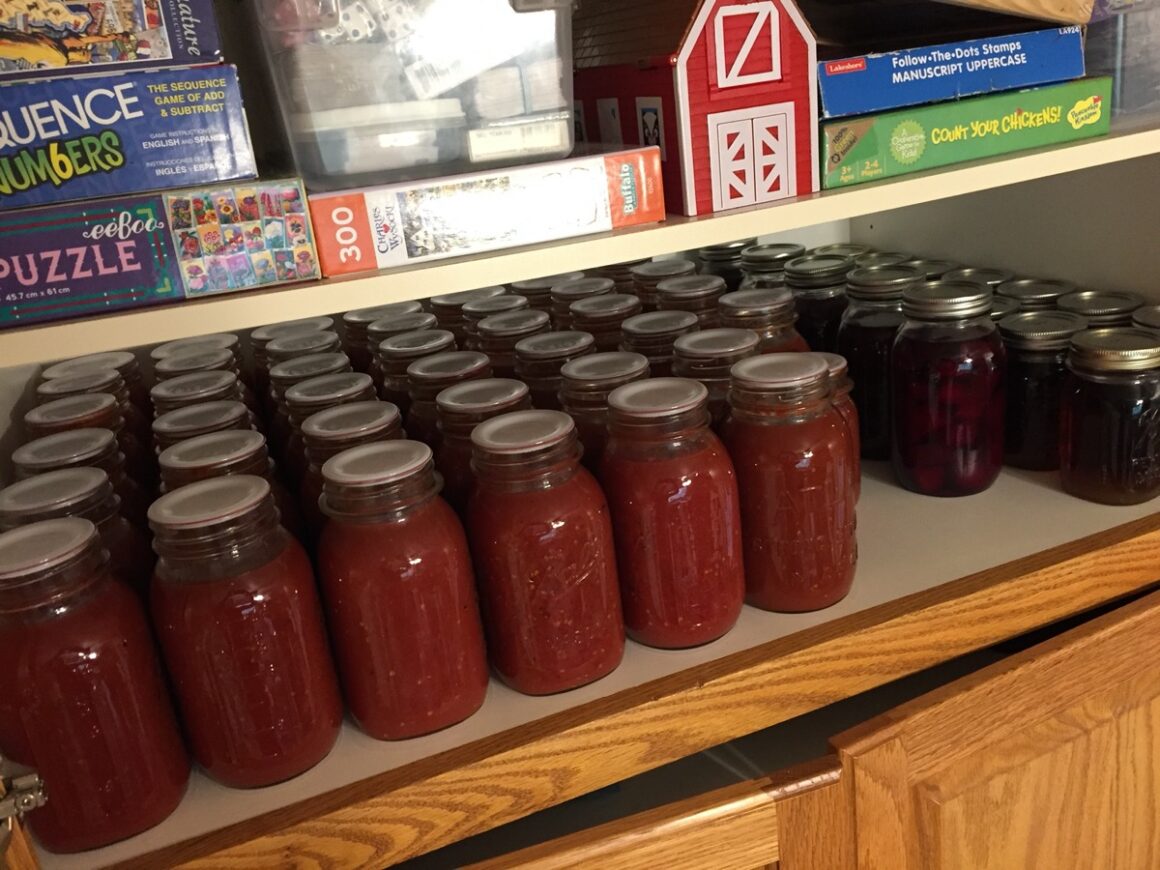 And finally, back in May when seeds were selling out and the whole world was planting a garden we decided to order all of our canning supplies, seeing where the trajectory of seed frenzy would lead. Always wanting to try something new, we purchased some reusable canning lids. We were excited as ever to try them, especially something that could be used year over year! But in the end, we had too many of our jars lose their seal after sitting on the shelf, ruining the contents. So far, it's maybe one in five or six jars. And let me tell you, pouring tomato sauce down the drain is a terrible sound after all that work! So we wouldn't recommend these.
But now we know! This is the thing about trial, error, and lessons learned that keeps you humble. If you're going to try something new, it may not work. If you're going to swing, you may miss. But it's okay. And I actually want my kids to see us fail so they can watch how to recover. To see us try and try again and try another time. It's okay to learn from something that didn't go as planned.
It means that when Elsie sewed her embroidery project right into her skirt, she didn't give up. We just took out the stitches and eventually she had a lovely pumpkin to give to her brother on his 10th birthday.