Ivar said to me this week, "Mom, I keep thinking it must be February or January, but then I remember winter just began"
Oh brother! It honestly does feel that way. And then in some ways I can't believe it is time to get the Christmas tree (we get ours the day before Thanksgiving so it's ready to decorate the day after Thanksgiving…) In general, I just feel rather confused about the season we're in. But whatever the season, it is sledding weather.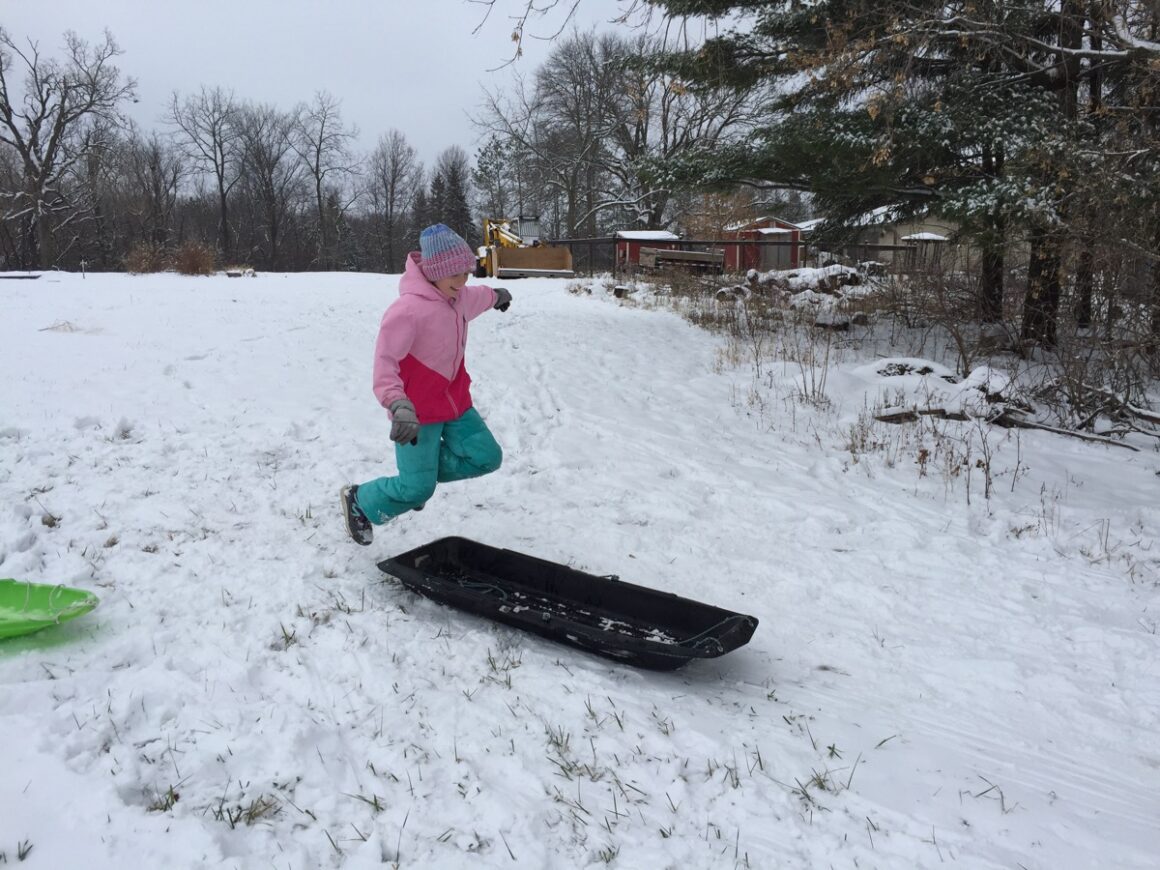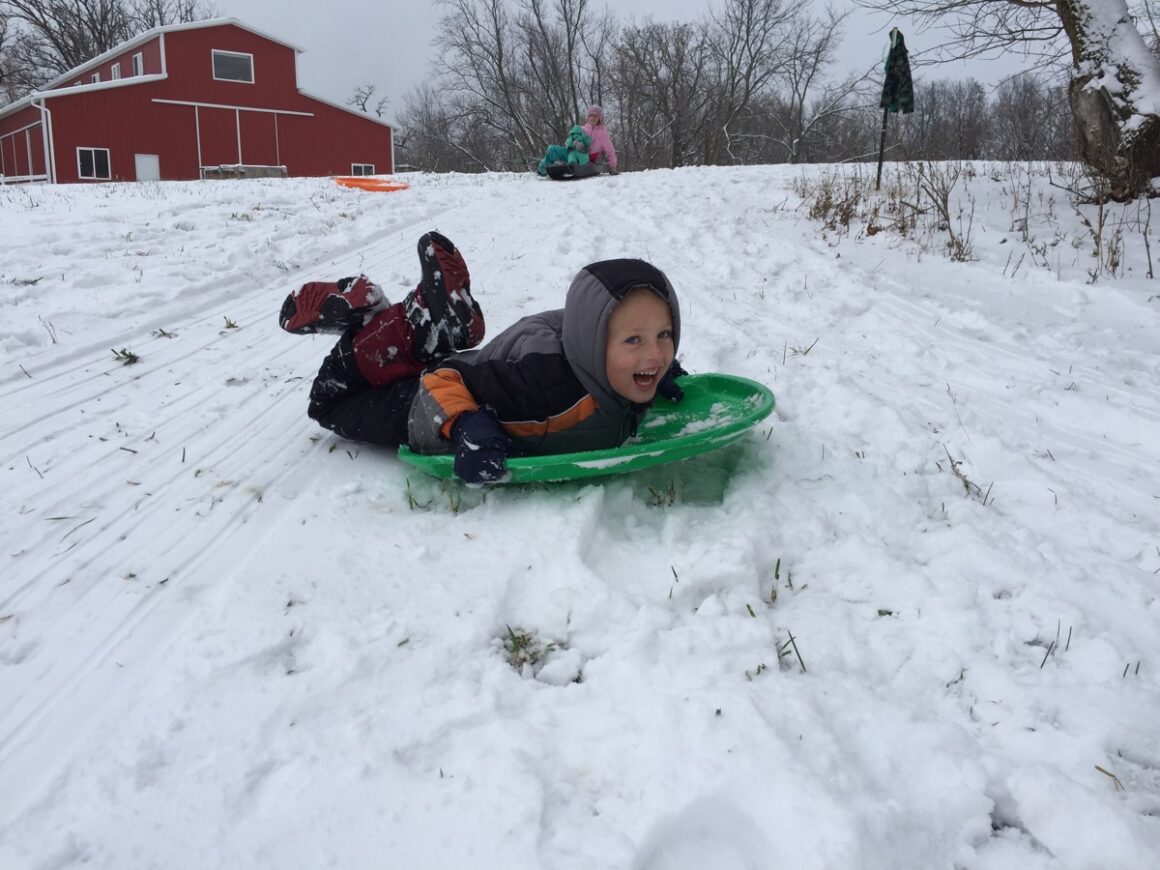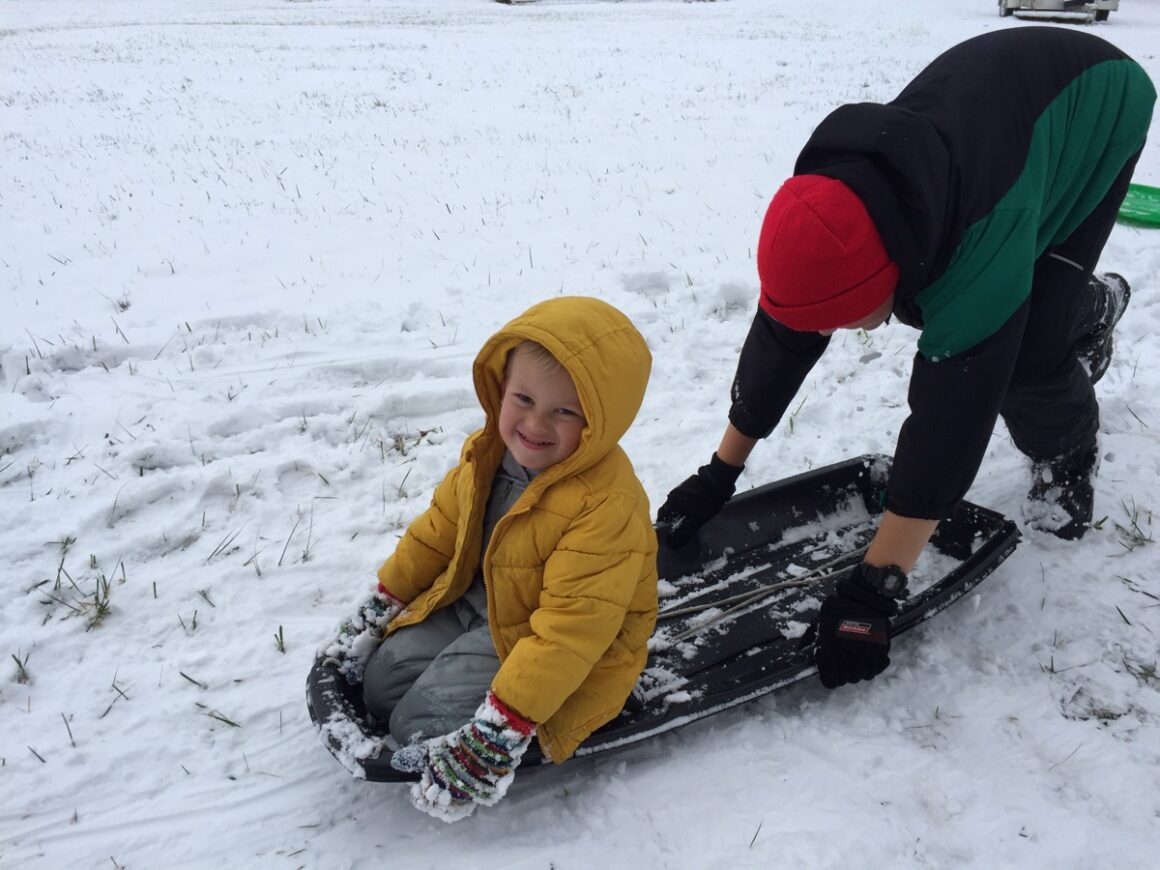 In an effort to be a fun mom, I suited up and went sledding with the kids, even bringing baby Abel. Abel went down with Elsie three times on the saucer, and as they spun down the hill we could hear Abel laughing. What a joy! And then I went down the hill, nearly breaking the record for the longest run, but not quite. Next time!