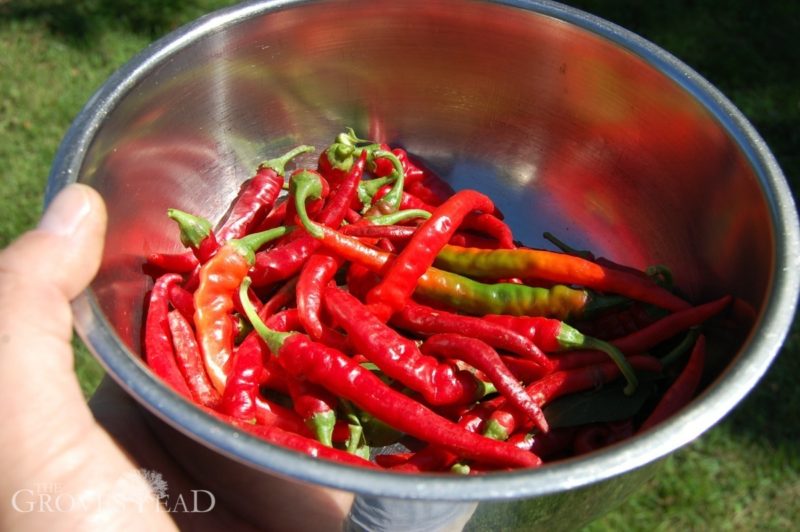 Its harvest time at the Grovestead, and that means getting creative with where to put stuff. And unless you can eat 4.6 lbs of hot peppers all at once, that means preserving them.
So I did a quick bit of research and came up with two ways to save the harvest of our hot peppers. For our cayennes, a simple dehydrated pepper was the easiest.
The first step was to cut into the peppers lengthwise. Not cut in half, just cut into to let the water evaporate.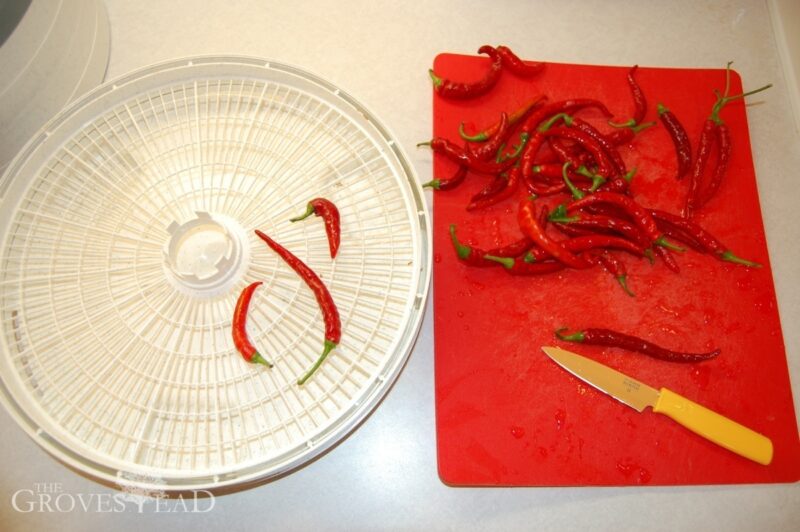 Next place the cayenne peppers on food dehydrator racks.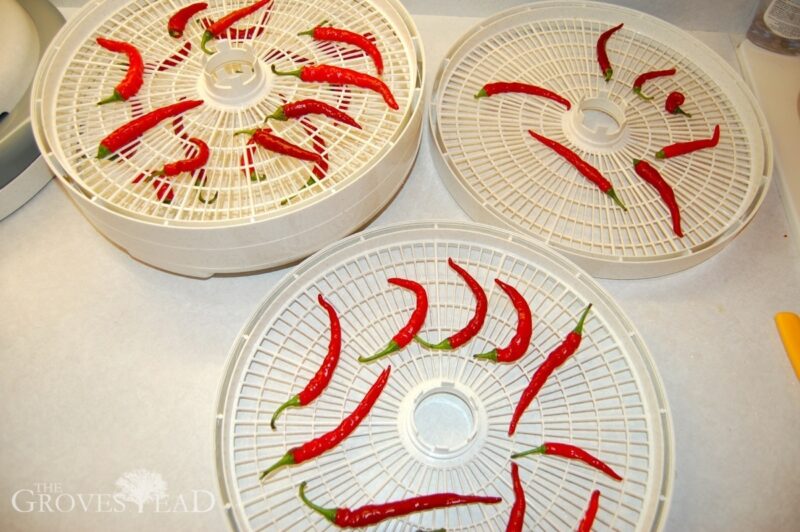 Set the dehydrator run for several hours at 135-degrees. I let mine run overnight. This is what they look like when done: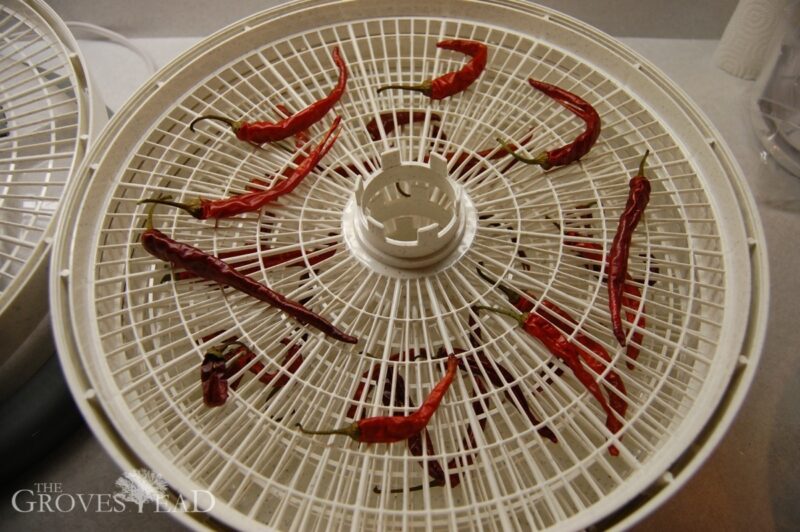 The last step was to throw them in a mason jar.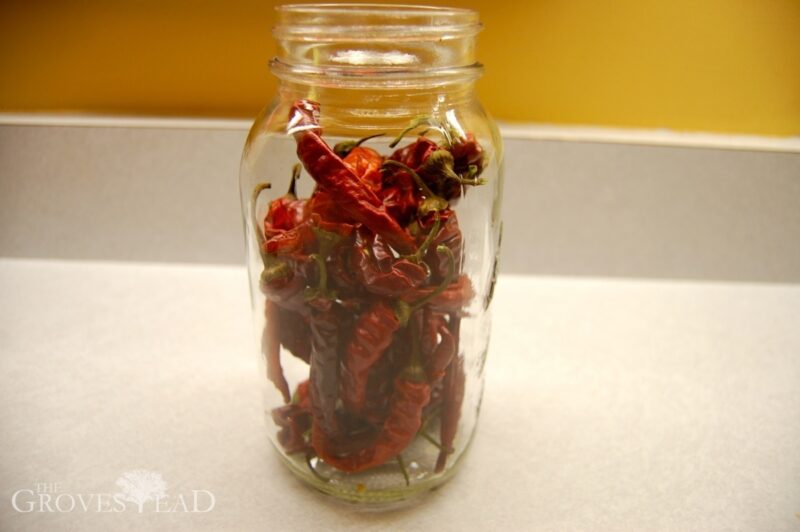 That's it! A full jar of homegrown cayenne peppers ready for any recipe.