Our apple trees were delivered yesterday morning, and we spent the next 12 hours digging, planting, mulching, watering and fencing our new orchard. We worked until after sun went down, and we loved every minute.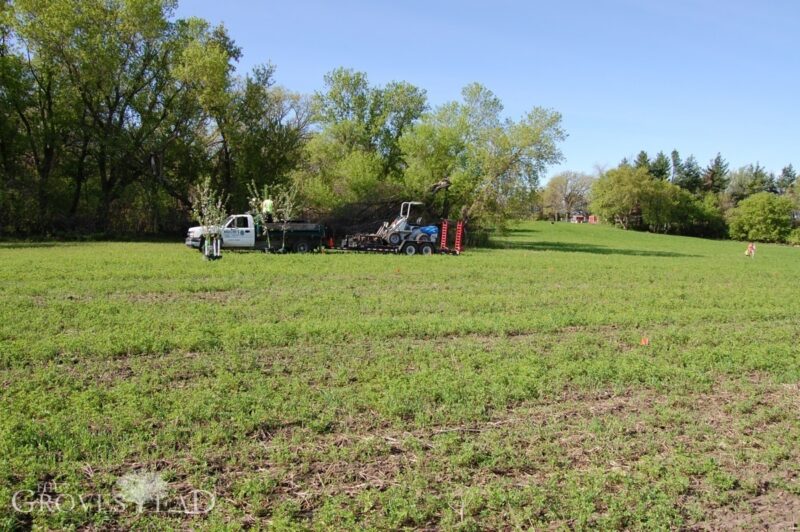 We planted the orchard in one corner of our acreage, right over top of our pasture (which is coming in nicely, by the way). Its a section about 150 feet wide, which gives us plenty of space to manage the trees and get equipment. We could also add trees down the road without it looking cramped.
Upon arrival, we inspected the trees. Ivar was mostly interested in the heavy machinery. We had marked out three rows of four trees each. One row of Honeycrisp, one of Zestar, and the last row four different varieties.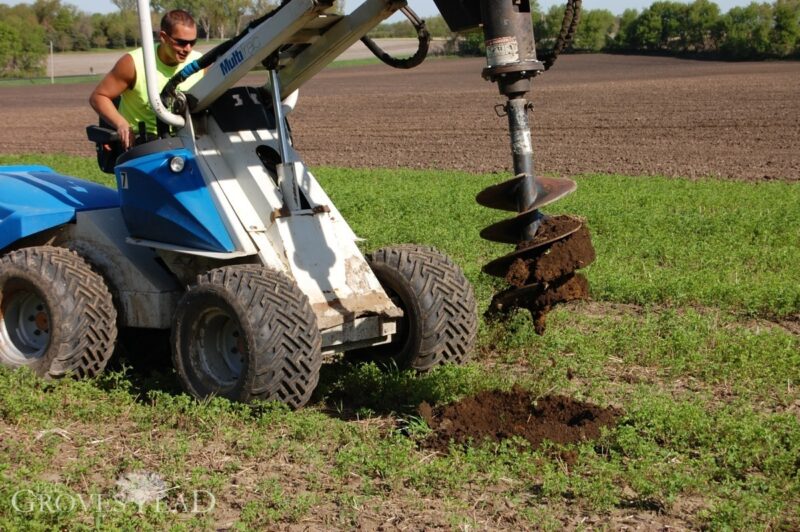 This auger is what made planting in one day possible. With heavy clay in some parts, it would have taken me all day just to dig. But it took them about 20 minutes to drill all the holes.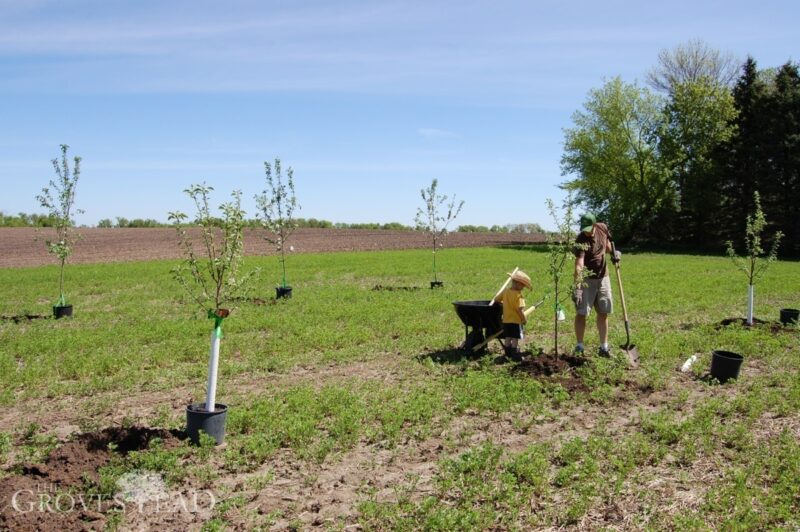 The basic planting went like this. Dig or fill in the hole so the root ball (the clump of soil that comes out with the tree roots) is slightly higher than ground level. Replace the dirt while keeping the tree level. Ivar is helping me add fertilizer to the dirt as we fill it in.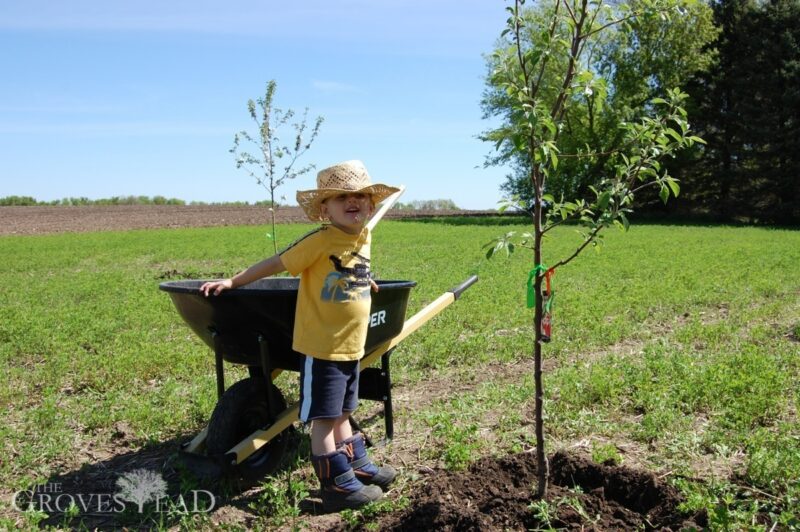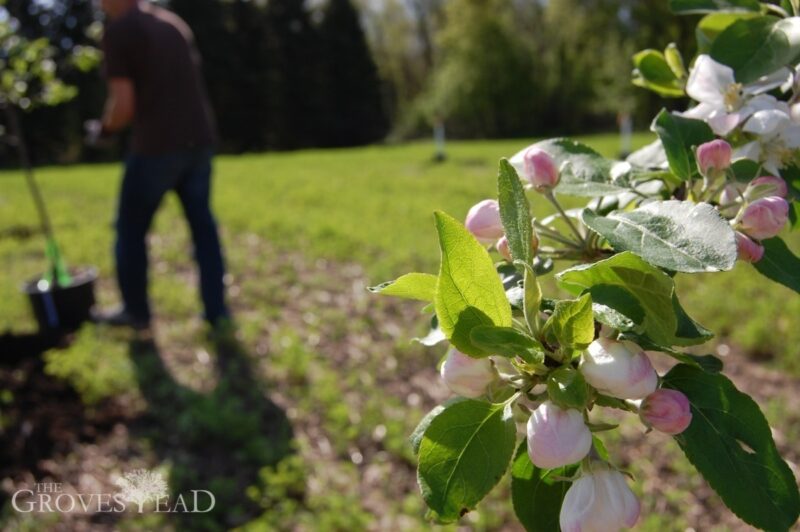 After it was all planted, we had to water everything and will continue watering daily for a long time. How do you water an orchard located 600 feet from the nearest hose?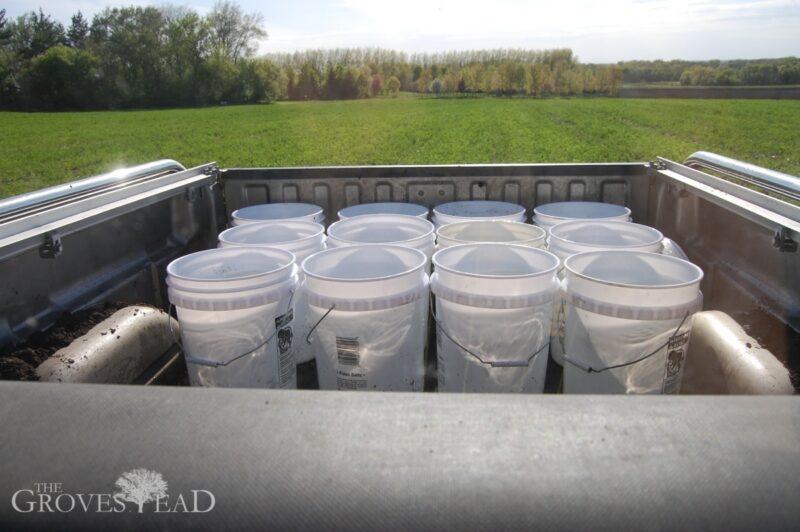 We filled up a dozen buckets (which we have in abundance from collecting maple sap) and drove them out and left them next to the trees. For the first six weeks each tree needs about 1-2 gallons a day which is about one-third of a 5-gallon bucket. So every three days we'll refill the buckets and drive them back out. After six weeks the watering schedule slows down and by next year we won't need to water at all.
Lastly, we fenced each tree to keep the deer at bay.
We love our orchard. When it was completely dark and we were still finishing the last of the fencing I told Becca, "we're never going to forget this night."