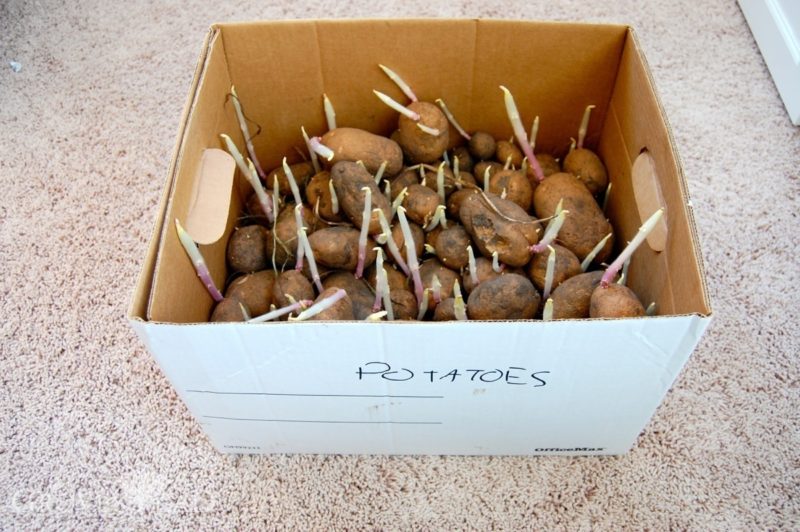 A few days ago one of Becca's friends was visiting and asking a lot of questions about getting a new garden going this summer. Becca told her she would undoubtedly make a lot of mistakes but the important thing is to try, and keep learning.
Well, I'm still learning and still making plenty of mistakes. This week we discovered our potatoes had begun to sprout in the basement. We hauled in over 120 lbs of potatoes last fall, but sadly only went through a quarter of them before discovering this box. I figured they could easily last the winter if I sealed out the light. After all, how did the farmers of yore keep a seed crop until the following spring? But it turns out potatoes only keep about 2-3 months, even under optimum conditions.
This morning I discovered that the last box of potatoes had sprouted so vigorously the vines pushed the lid a few inches off the top!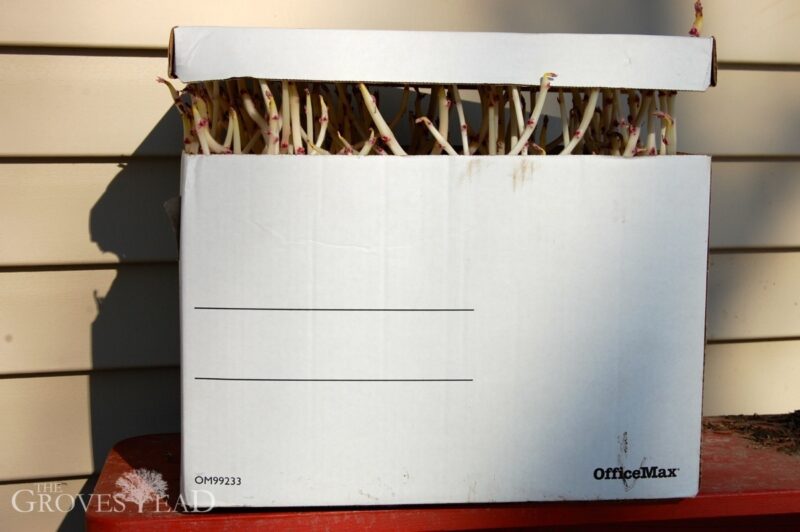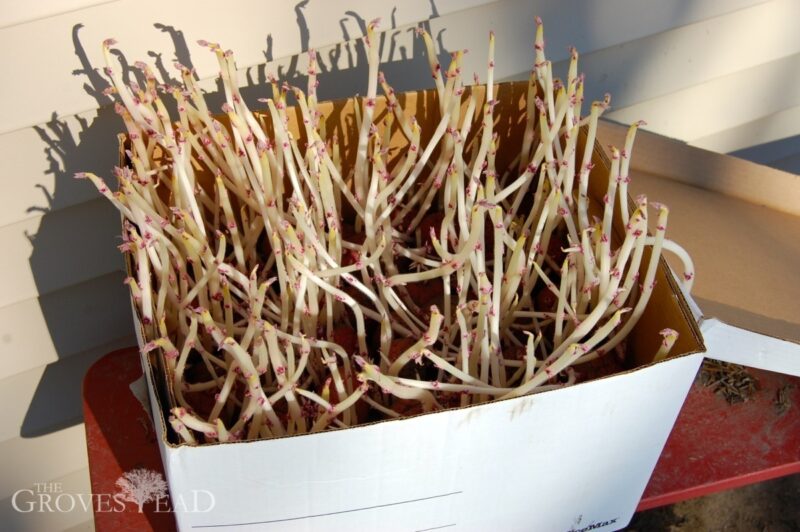 Oh well. I guess next year there will be plenty of leftover Thanksgiving mashed potatoes.