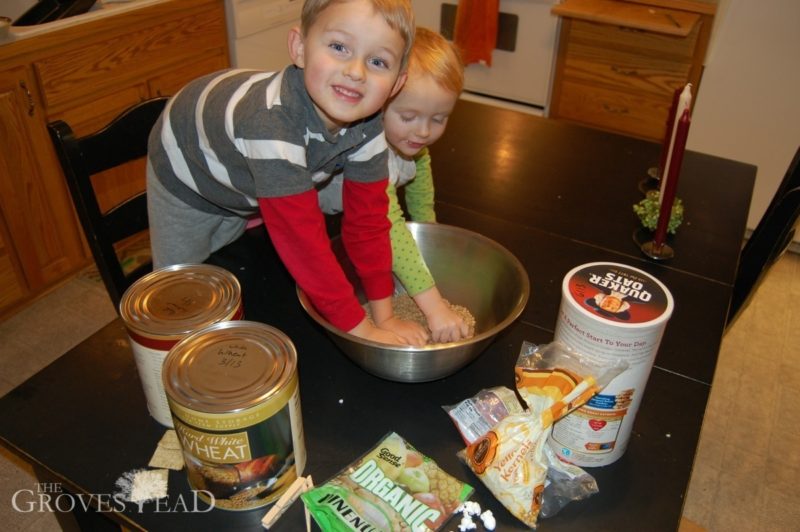 We ran into a small dilemma on the homestead this week: we ran out of chicken feed. The supply store is about 30 minutes away and I've been out of town the last several days. We knew we were running out but just didn't get around to it. So the chickens have been subsisting on leftovers and stale bread from our freezer for the last 36 hours, and it was still going to be another day before we could get to the store.
After googling "diy chicken feed" (try googling 'diy' in front of just about anything and you'll find a novel solution), I came across a chicken feed recipe that I realized would work — in a pinch.  I also realized this would be a perfect toddler-approved activity. So I rounded up the supplies and the labor and we set to work.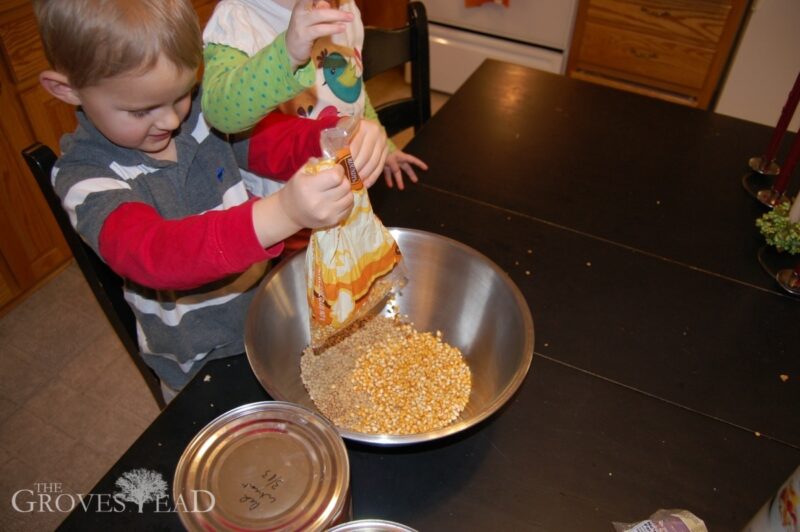 Basically, we mixed all the leftover nuts, grains and seeds from the cupboard. It went something like this:
6 parts wheat grain
2 parts corn kernels (we used popcorn)
1 part oats
1 part lentils
And the whatever scraps we had of pine nuts, sesame seeds, split peas, and sunflower seeds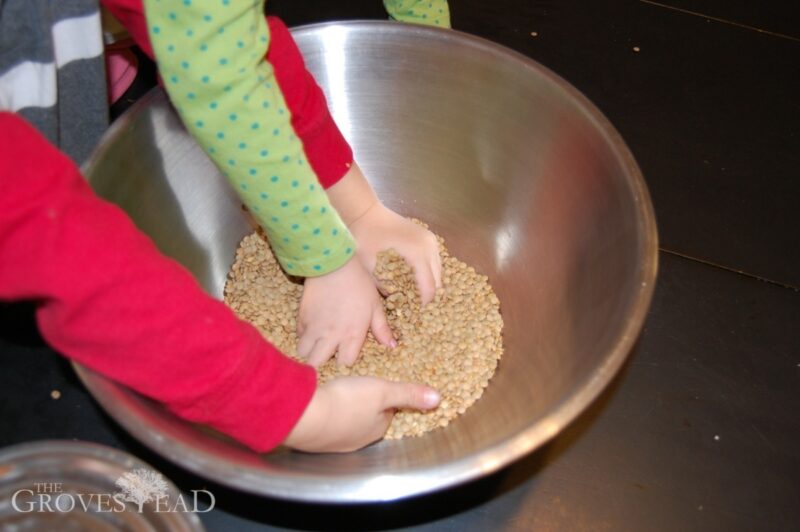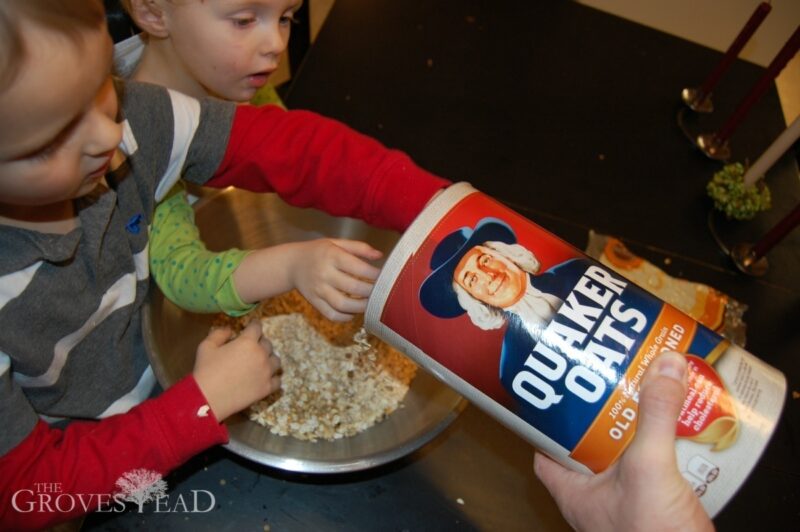 Not exactly gourmet feed with all the needed proteins and such, but the chickens didn't seem to mind.