Can I tell you a really fun story?
When we first moved to our farm, I had a one year old and a nine-day old. I was new to the area and looking for community. When we lived in Nebraska, the fastest way I made friends was through a Beth Moore Bible study at our church. So I actually googled our town's name and "Beth Moore Bible Study" thinking that I might find friends the same way in this new community.
Sure enough, the baptist church had something listed on their website and I called the church office and signed myself up. When I walked into that first study, with a tiny Elsie in the carrier, everyone was so kind and welcoming. I think they were also very surprised to have an out-of-the-blue addition to their group. This group had done many Beth Moore studies together in the past and knew each other well.
But I was welcomed into the fold like one of their own. It was winter when we met and I was completely overwhelmed with two kids in a new town. But I remember those women passing Elsie around like a prize during the two hours that we met. Both of us were loved and cared for and I looked forward to that weekly gathering every day in between.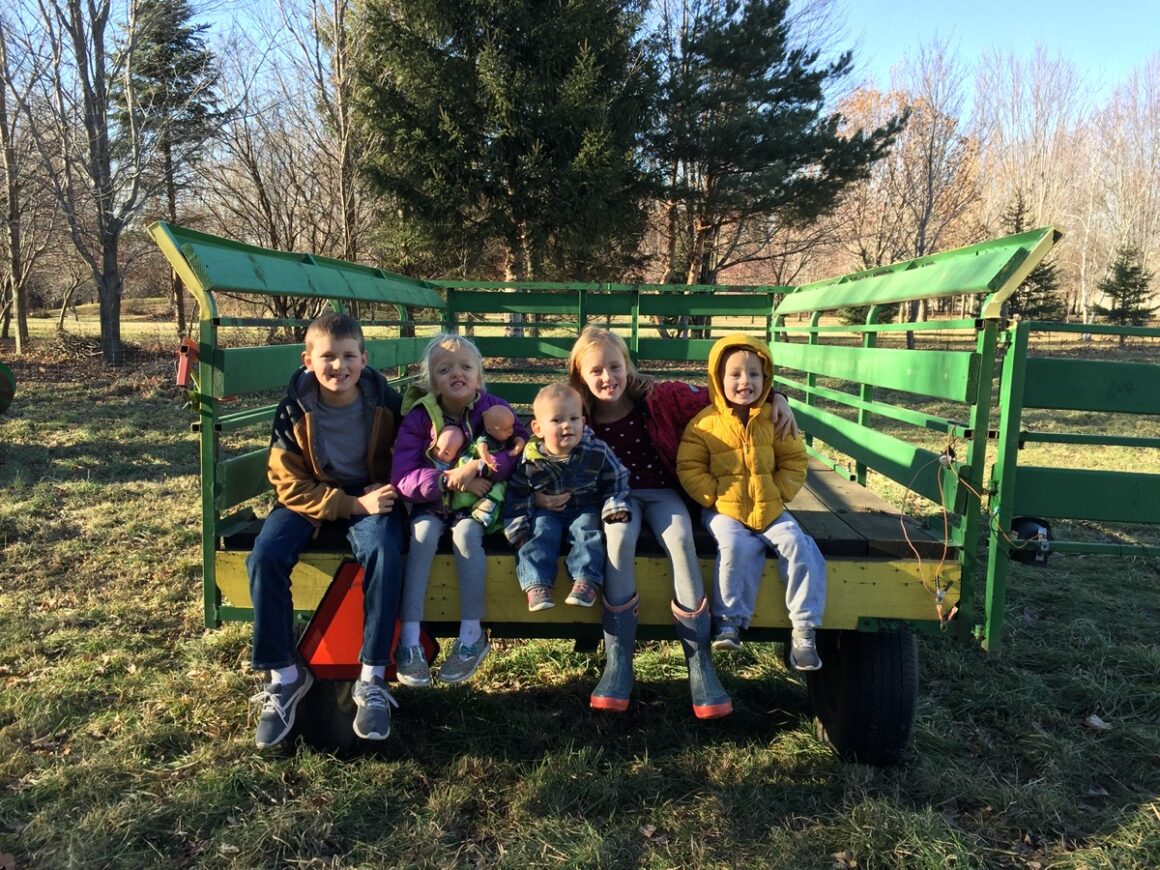 We were attending another church, and eventually I got involved there so I didn't do another study with this group. But over the years I have bumped into each one, and I always feel this overwhelming gratitude for the way they poured love into me when I felt so lonesome and overwhelmed.
In the most fun turn of events the leader of that study, Rachel, ordered a few chickens from us this summer. When she came to pick them up we sat and talked for a good while catching up. She now lives on a farm and her family run an equine therapy ministry together. We had much in common and since then Rory and I have been out to their farm for a visit.
But on that first visit, when she was picking up her chickens, she said they had a hay wagon and manure spreader they'd like to give us. So earlier this fall, her husband came and dropped these beauties off! Can you imagine?!! Hay rides for everyone! And we would love to fertilize our field this way. Plus, look at all of that green and yellow!
Anyway, the whole thing delights me. I feel so overwhelmed at the generosity poured on our family. And have a renewed gratitude for that group of women who took me in eight years ago. What a gift.