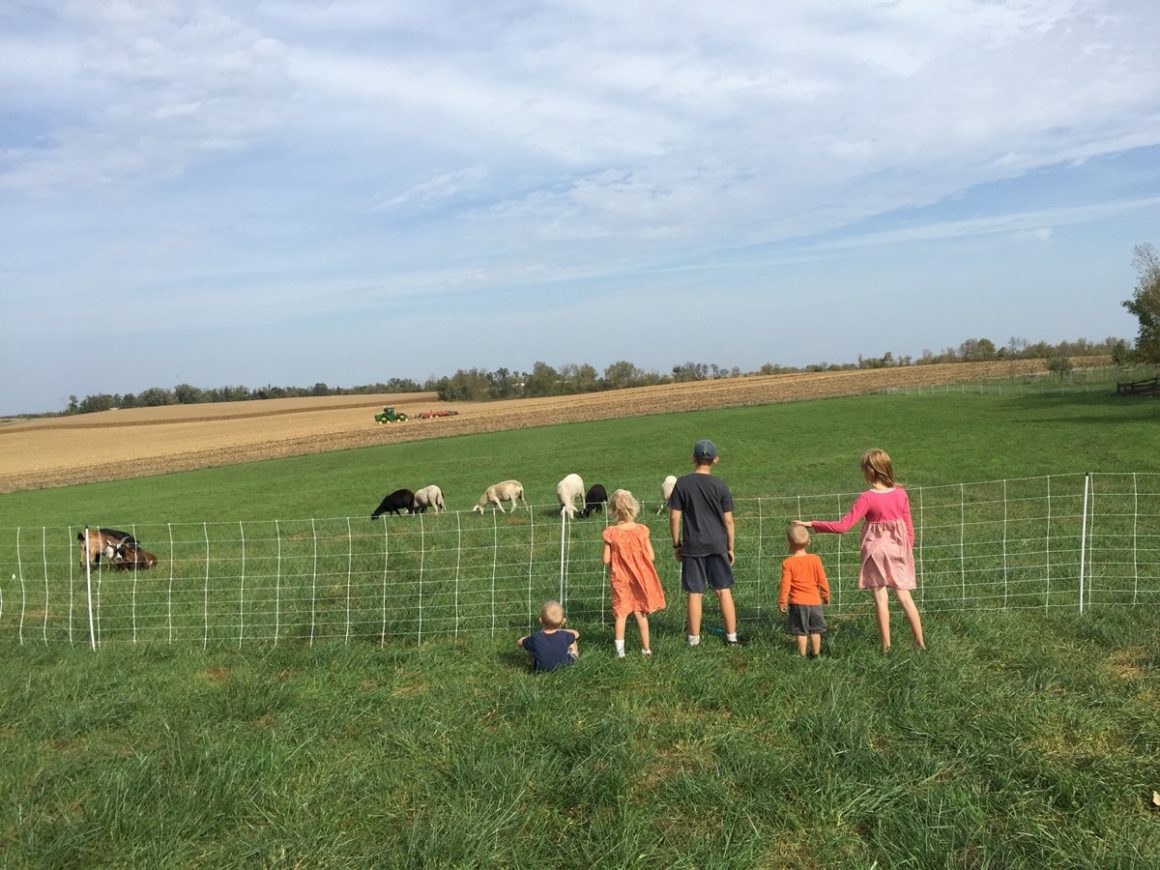 It has been the most lovely fall. Most of my memories of ripping out the garden include snow flurries. But not this year! Glorious days have been plentiful and we have soaked in each one. The big entertainment of the season is when the field behind us is harvested. Combines and tractors with wagons, semi trucks, disc tractors and even a bobcat entertained us for days and days, as seen above.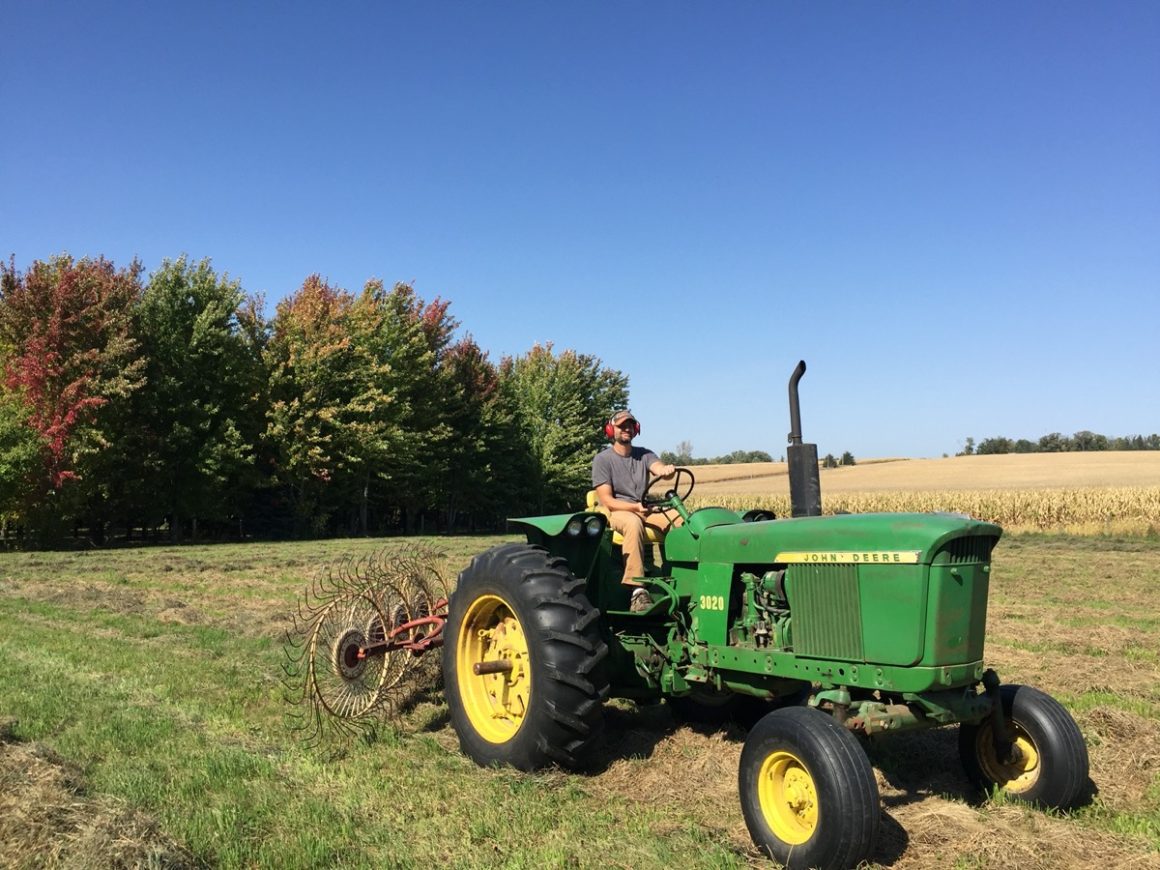 Then there is our own faithful John Deere 3020. We got a full third cutting in this season, and it feels great. We have many more sheep to feed over the winter, so we really wanted a third cutting. It was a great day watching my boys grow up into helpful farmers.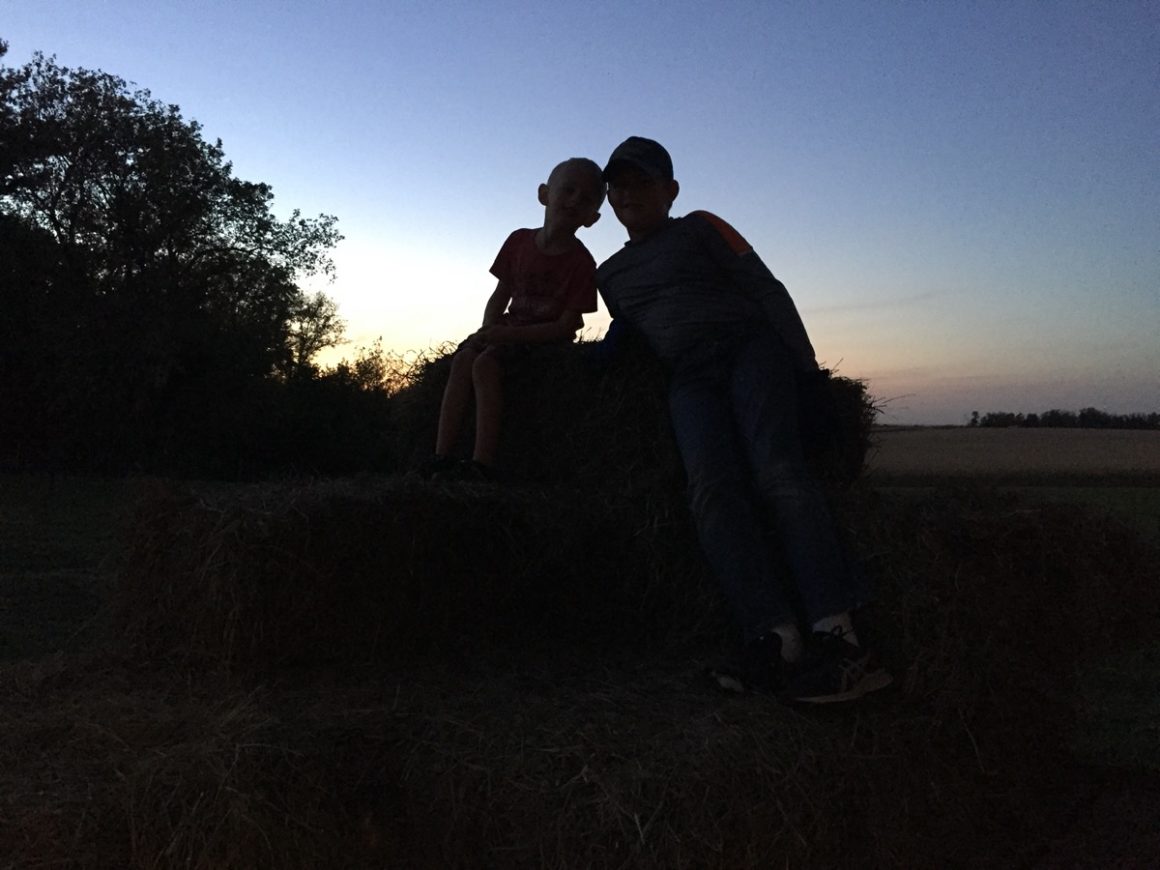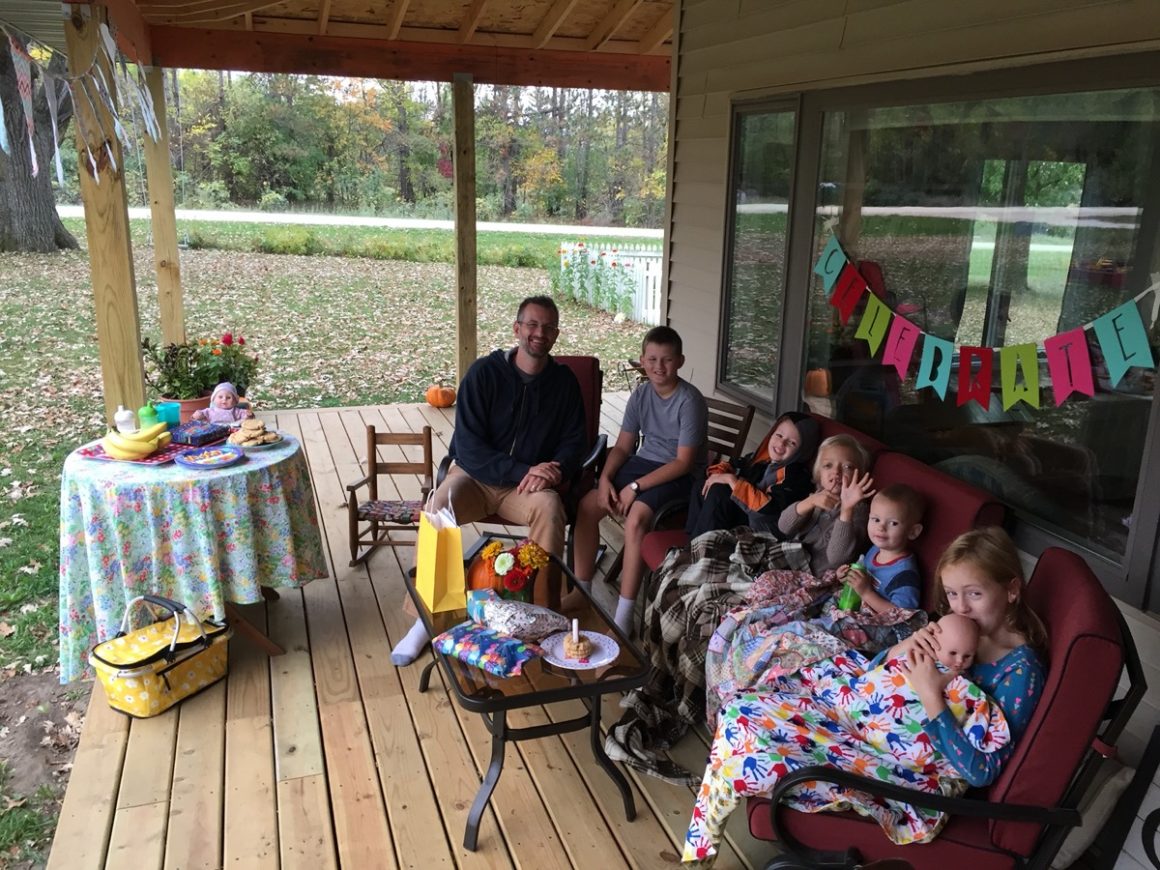 The fall brings three birthdays to our house: Rory, Ivar and Hattie. This was Hattie's birthday. She wanted "peanut butter cookies for breakfast on the porch." Life is fun with Hattie around. So we opened presents out on the porch with her beloved twin baby dolls, Luke and Lucy, in attendance. Her babies are always along for the fun.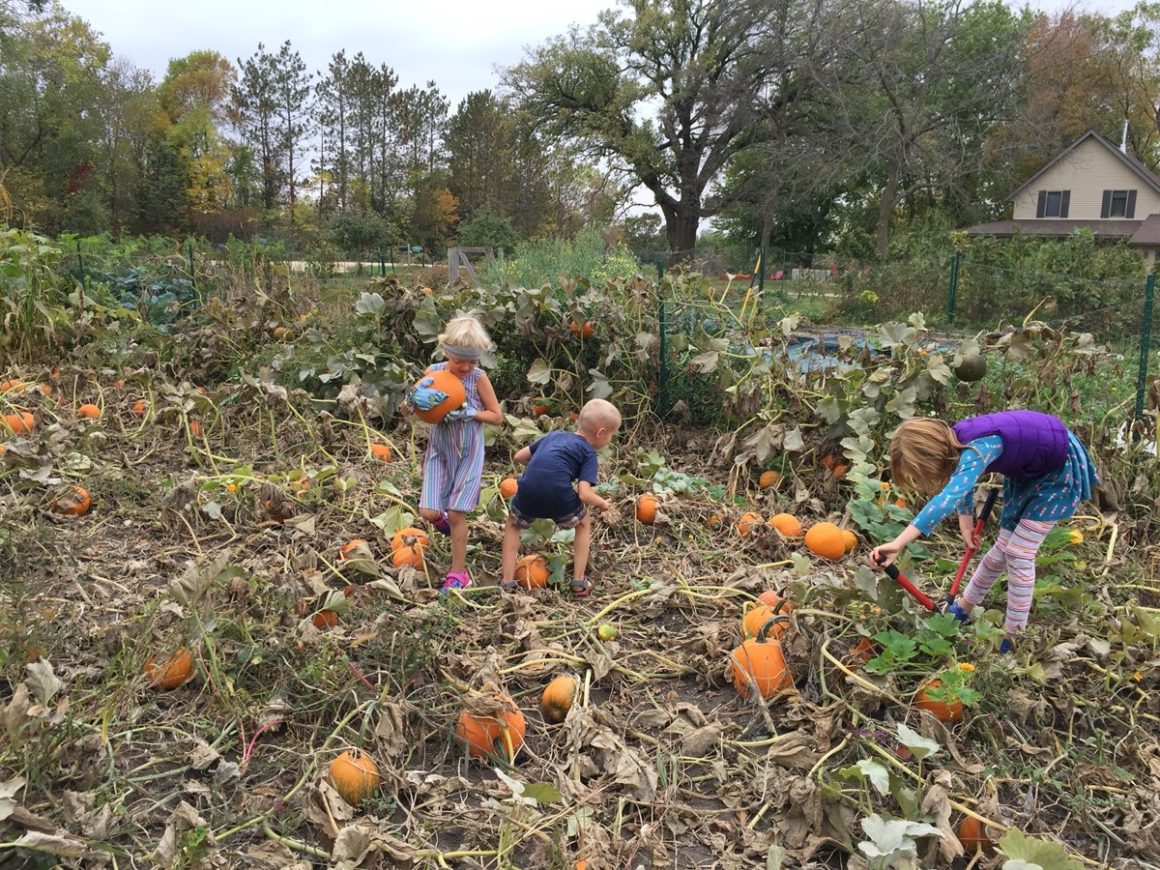 Our best harvest of the season was the pumpkin patch. I am THRILLED. Pumpkin goes in every soup and muffin I make, often in our oatmeal and sometimes in our coffee. And we all love a pumpkin pie. Especially one on a random rainy afternoon for no reason at all.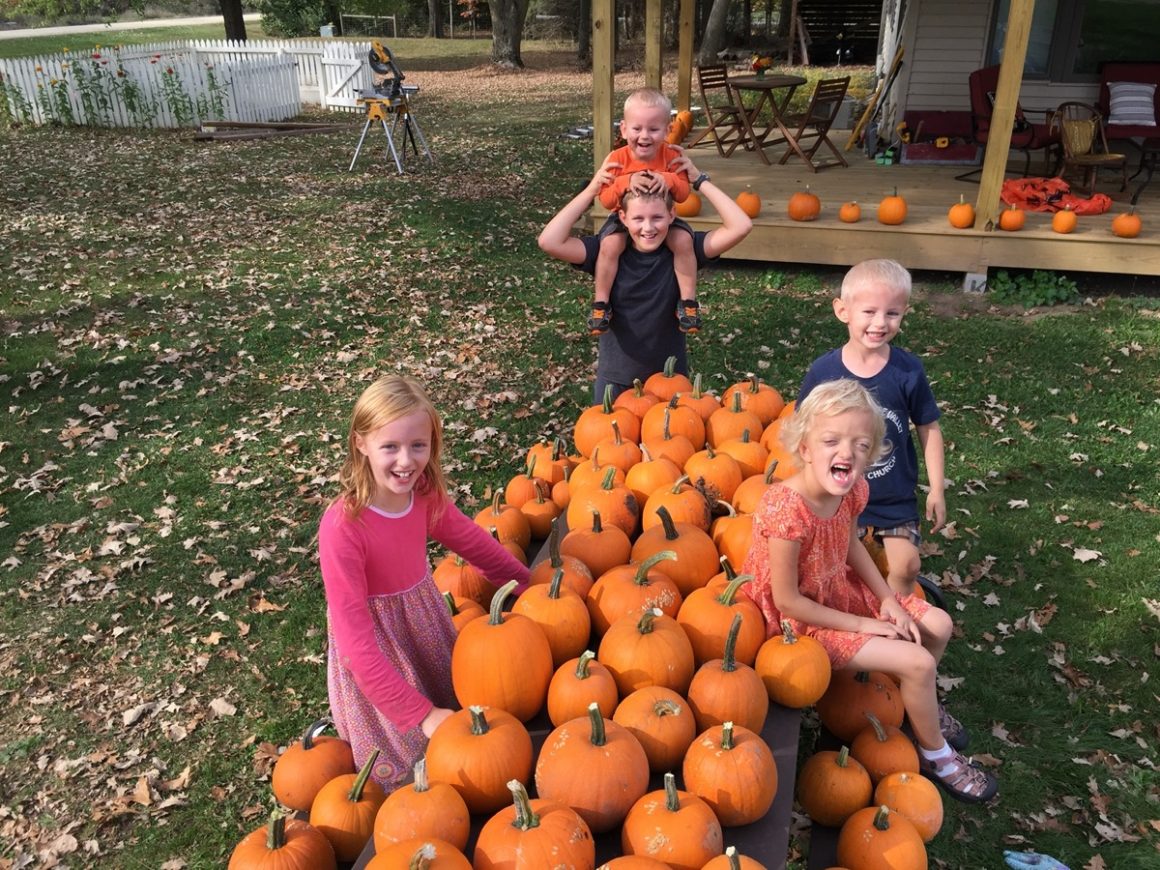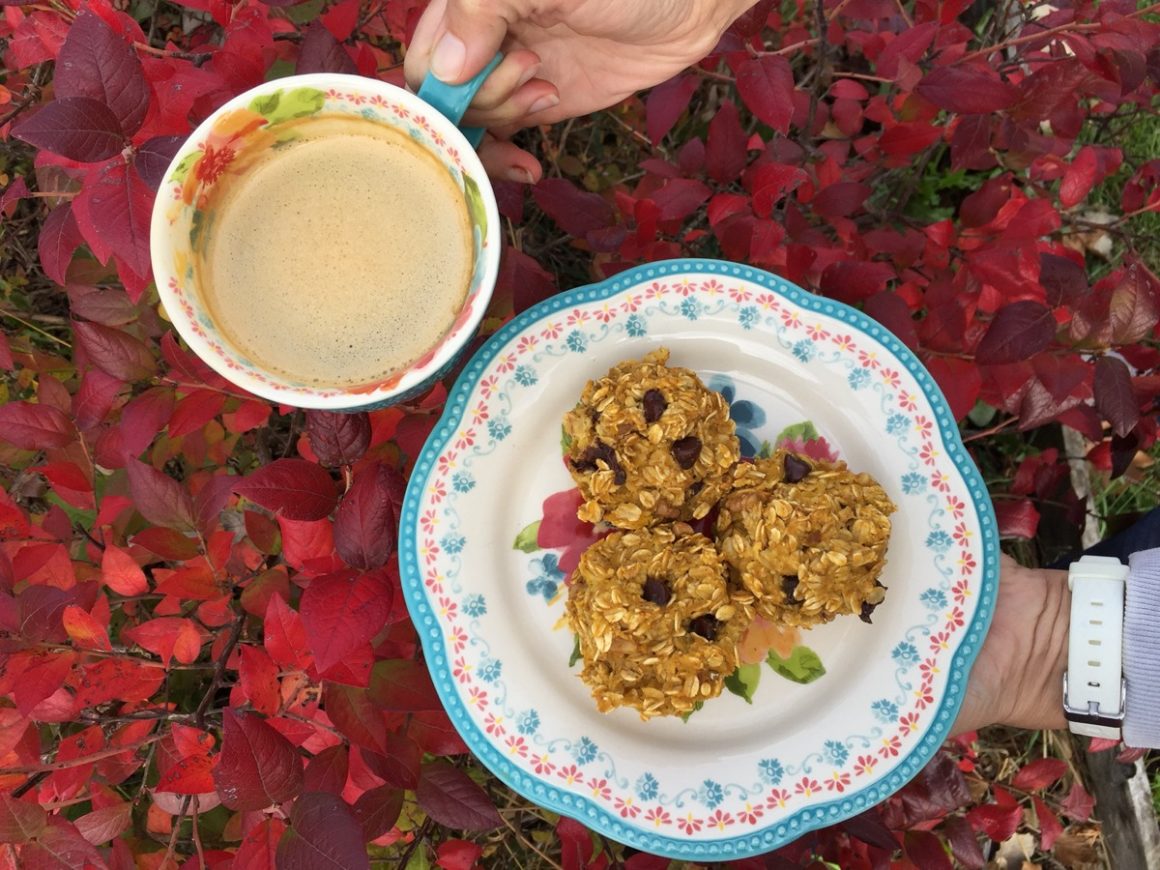 This is my pumpkin coffee and some pumpkin/oatmeal/applesauce muffins. Thanks to Elsie for taking this picture out in the blueberries for me!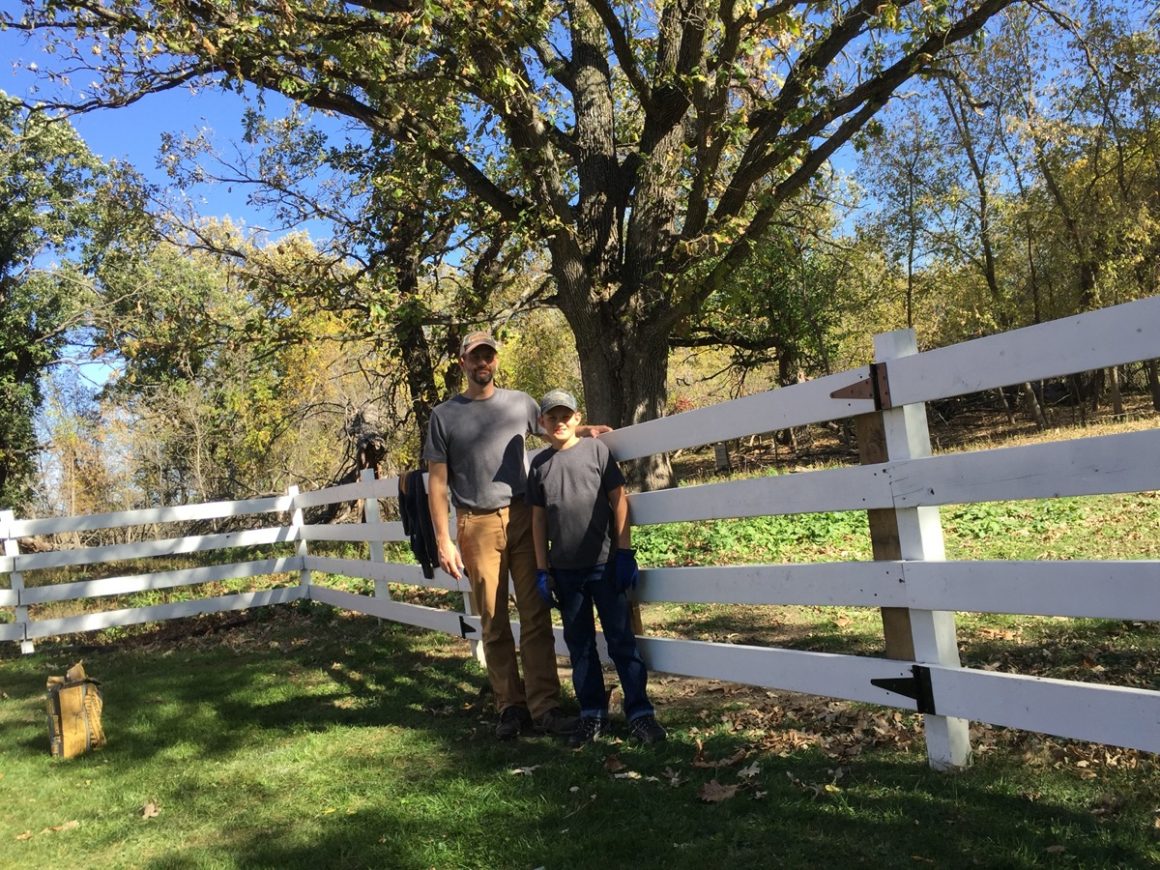 The boys built a new gate into our goat grove. This is a project we have talked about needing to do since we built the fence. And because of the beautiful weather, this fall we got it done!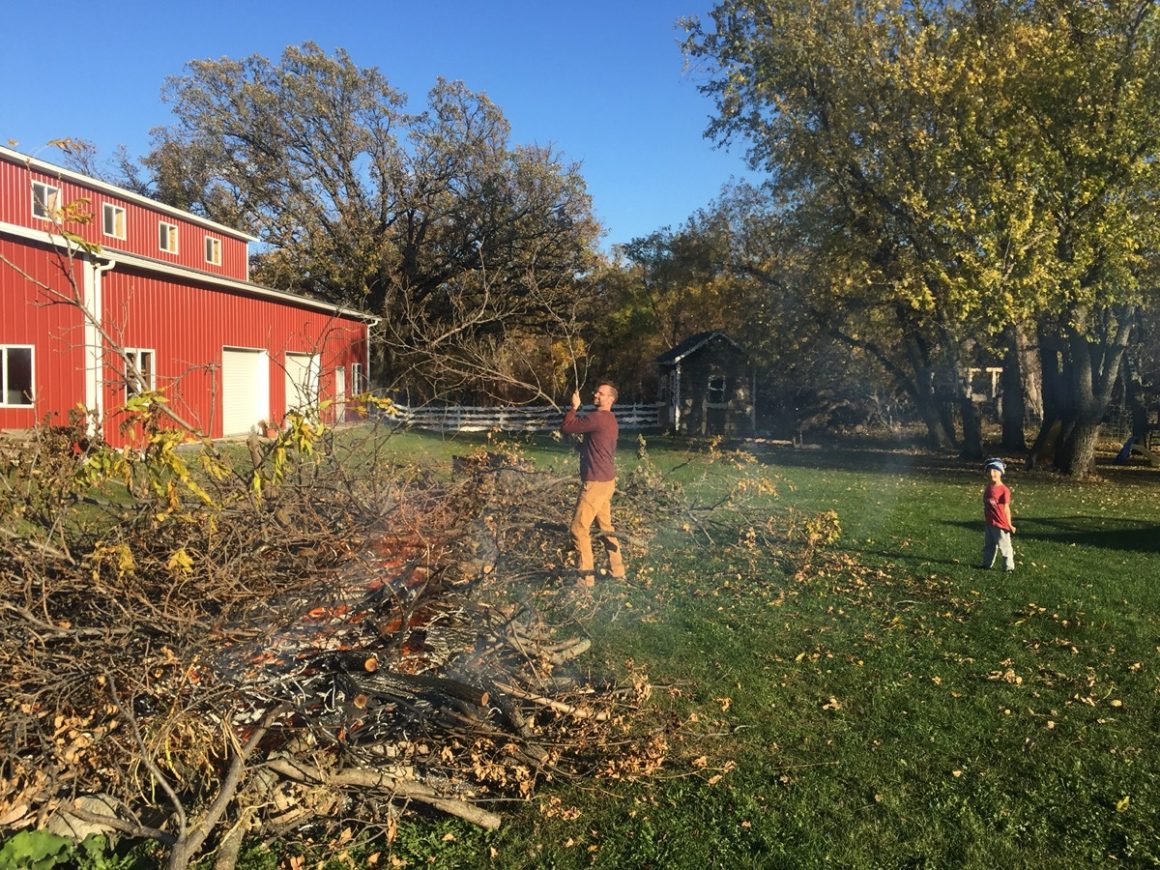 Other than that, our fall cleanup consists of a whole lot of wood splitting, tree removal, burn piles, chain sawing and moving branches from place to place. With all that needed to be done, I asked Rory to teach me how to use the chain saw this year. I was scared to death, as I have heard too many stories of chainsaw accidents. Which is probably the proper amount of fear you want someone to approach a chainsaw for the first time. But I will say, I loved it, and there is something real fantastic that happens when you put on chainsaw pants. I felt like the real deal.
And now we're working on getting the manure spreader working so we can feed our field all the nutrients it's hungry for. This was last on the list, but because this fall has been so long and beautiful, we actually have gotten through most of the list! How remarkable!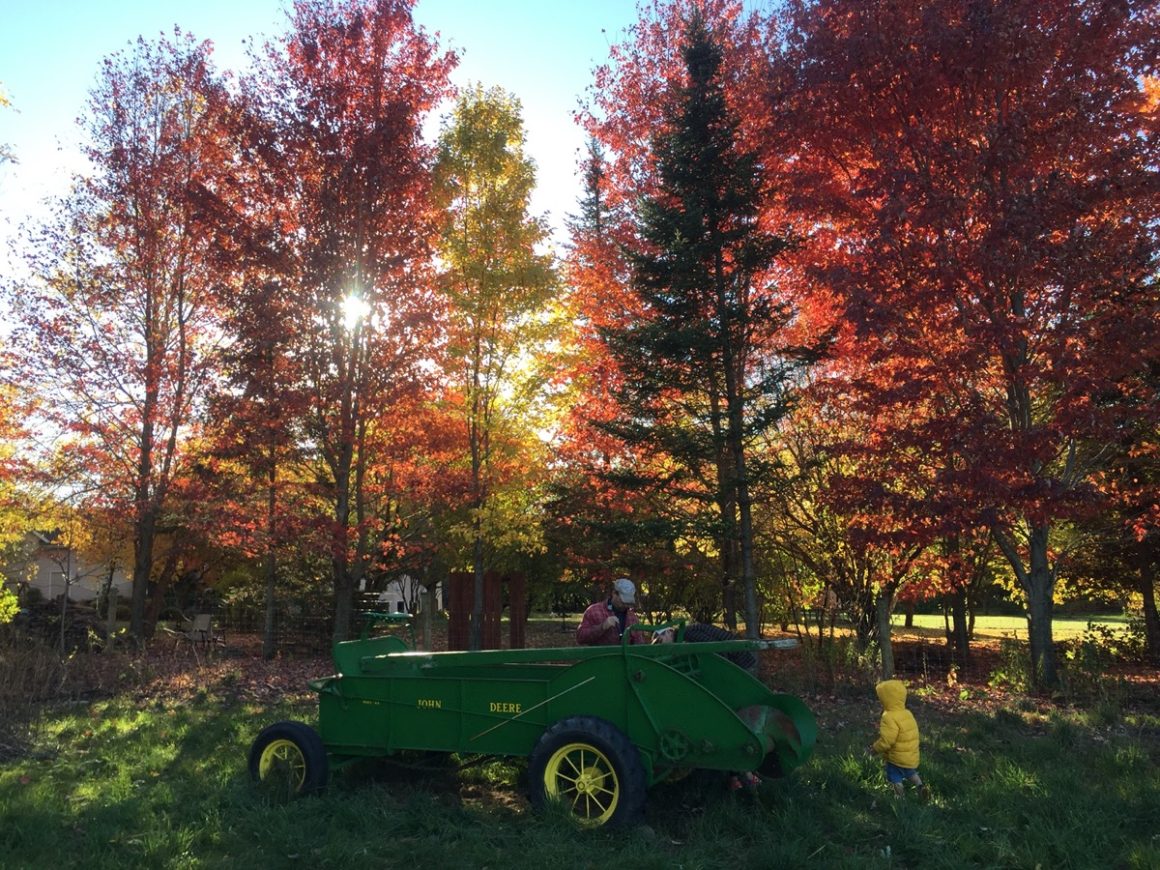 Next up: hibernating by the fire with all that split wood! And that sounds lovely too.