It has been a whole month since I posted here. I actually have been writing off and on and have a few posts nearly complete, so get ready for a burst. But I think the quiet here is indicative of all the action happening on the farm. There's a lot going on.
In light of all the work we are doing every day, I have given myself a new title: Director of Adventure. We have no vacations planned this summer as we are very much tied to this farm. So this title is quite important to me. It means that it is my job to find fun outings that feel like mini-vacations, but can fit in between afternoon naps and bedtime. It has been a serious joy for me this summer to have this responsibility added to my days.
So I wanted to share a few local places (all within an hour). But wherever you live, I recommend this so much! So often we are better tourists in another person's town. And, I often think of places in the city as fun destinations, but these are all in the other direction. I have found SO MANY places within 45 minutes of our house, many still to be visited. You'll notice a lot of these places are free, outside and make for easy social distancing. So be inspired! Get out there! Load up the troops and explore. Adventure is out there! And then tell me where else we should go!
Shager Park on Cannon Lake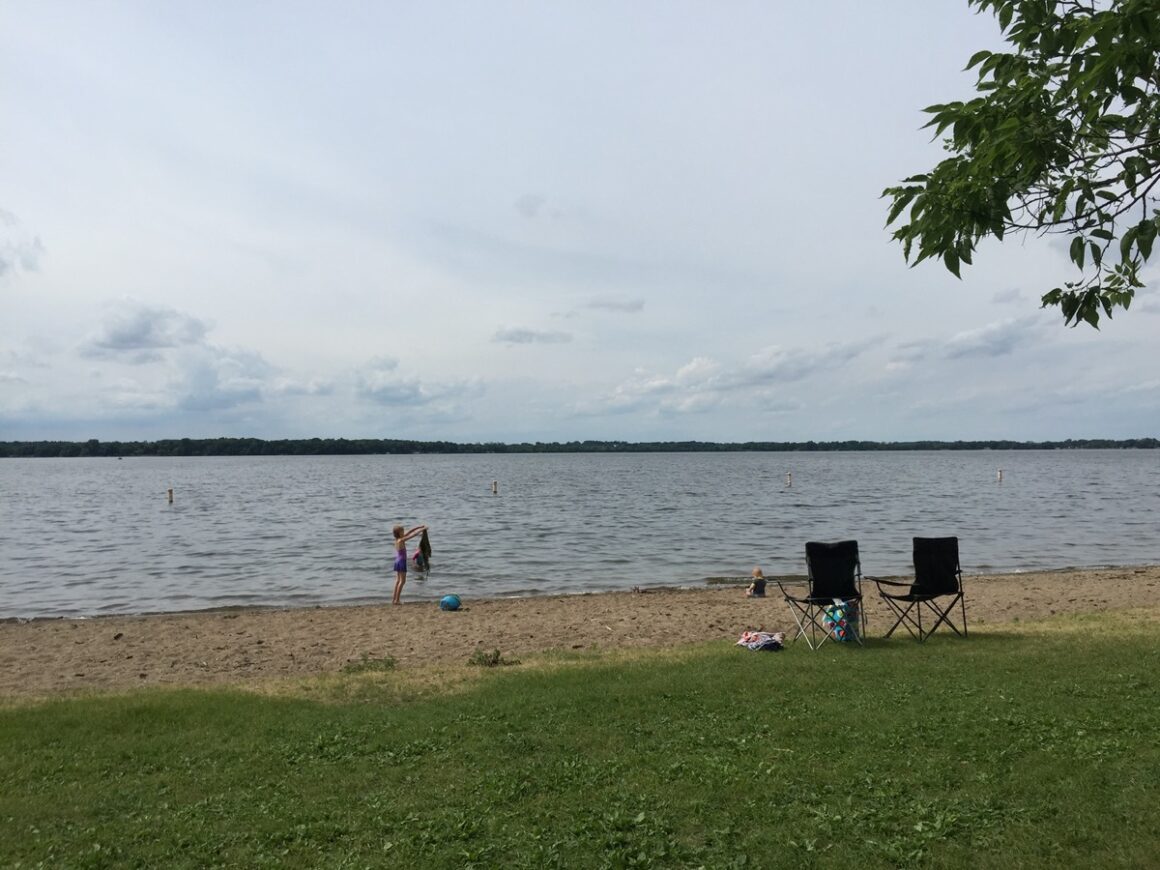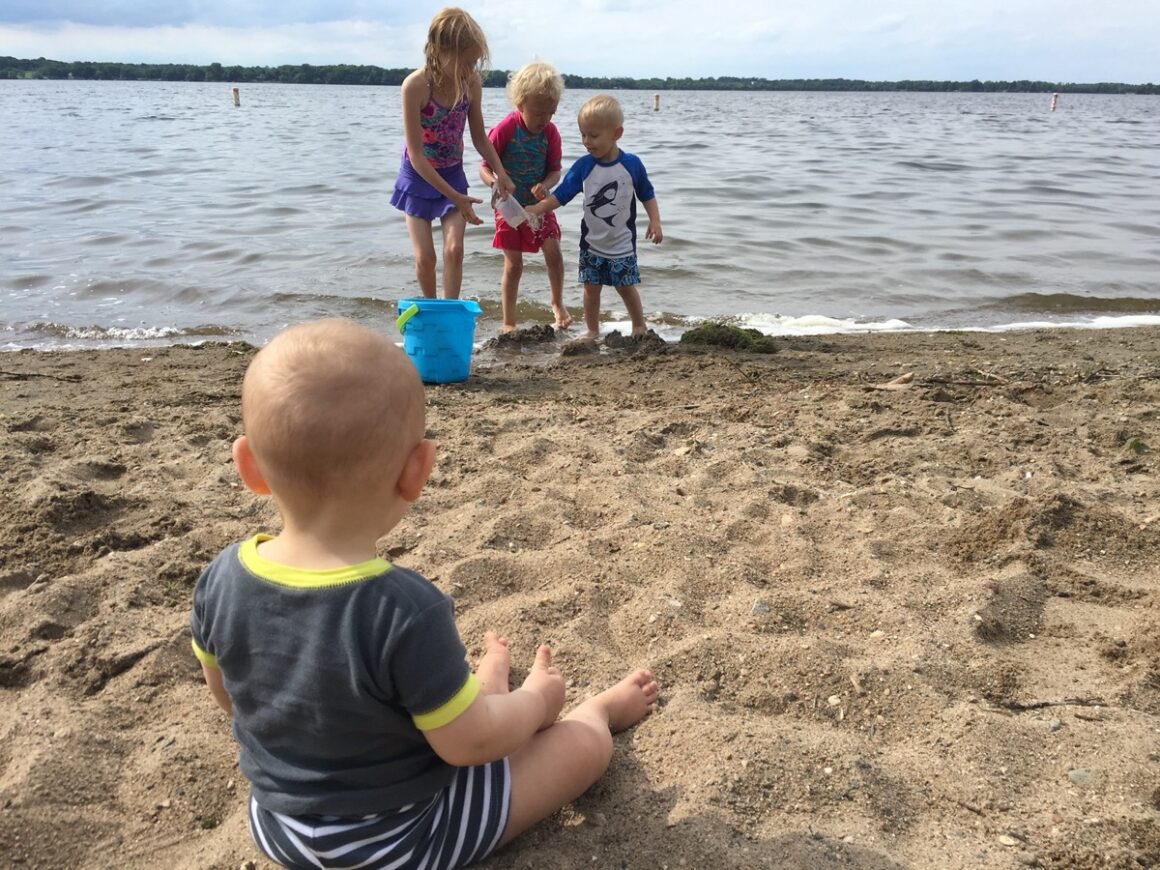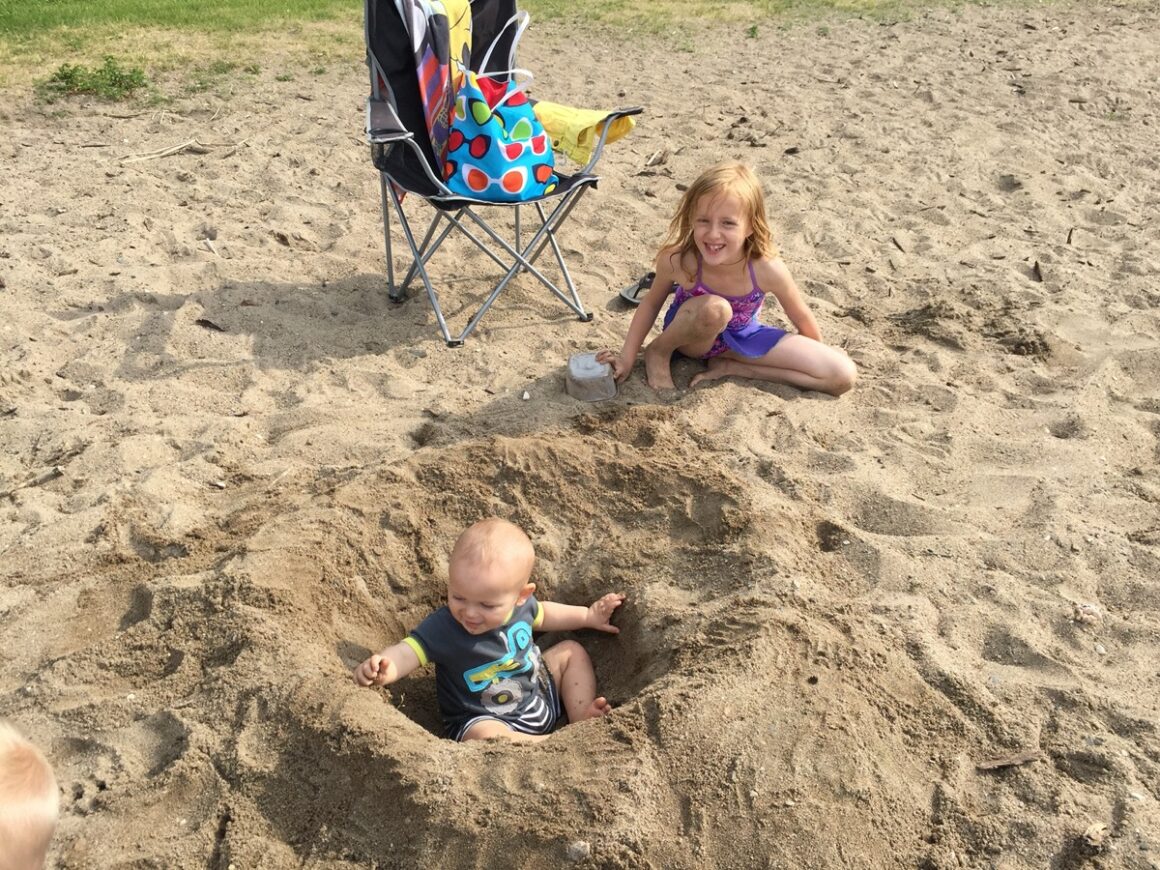 So this was an awesome find for me. Shager Park is a fishing dock, boat launch and a big, huge sand beach. The first time we were there we were alone most of the time. The second time we went there were more people around, but it was still easy to stay distanced and enjoy a stunning summer day playing in the water.
Blast Soft Serve in Owatonna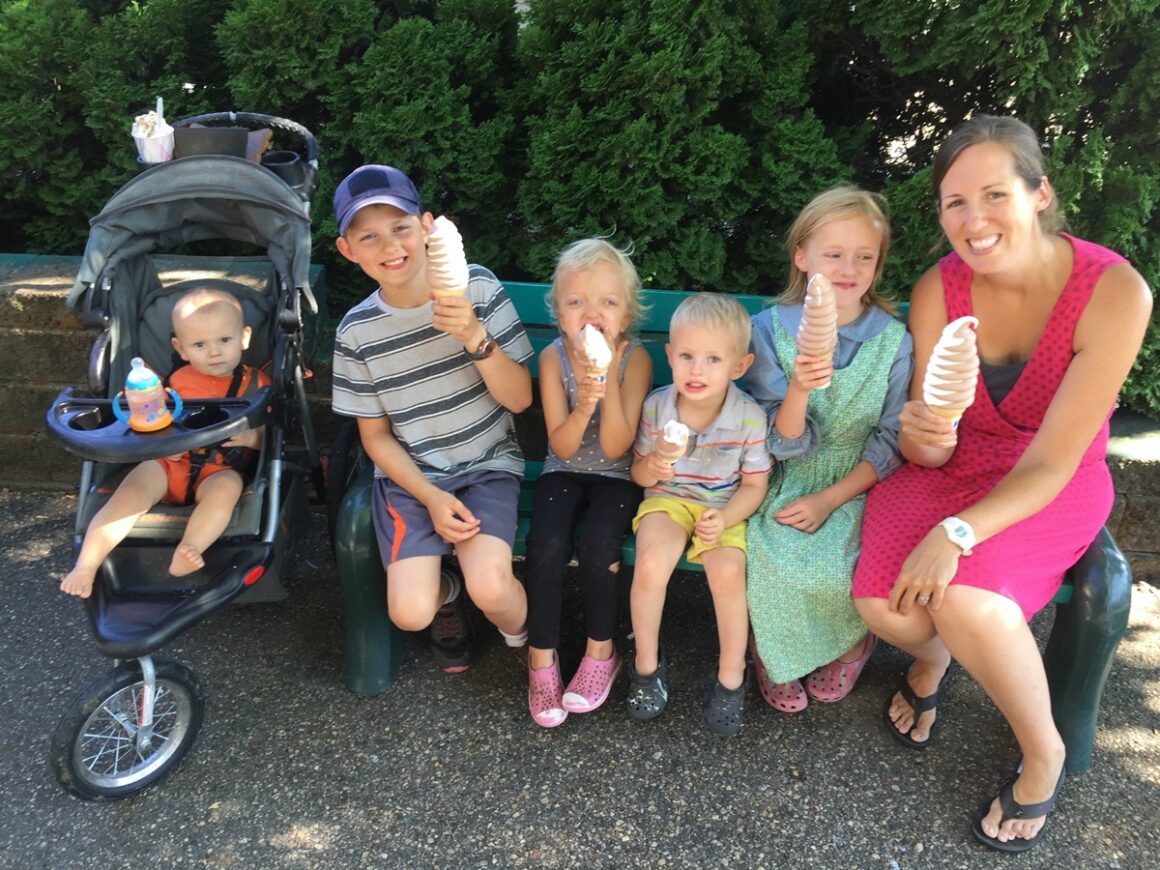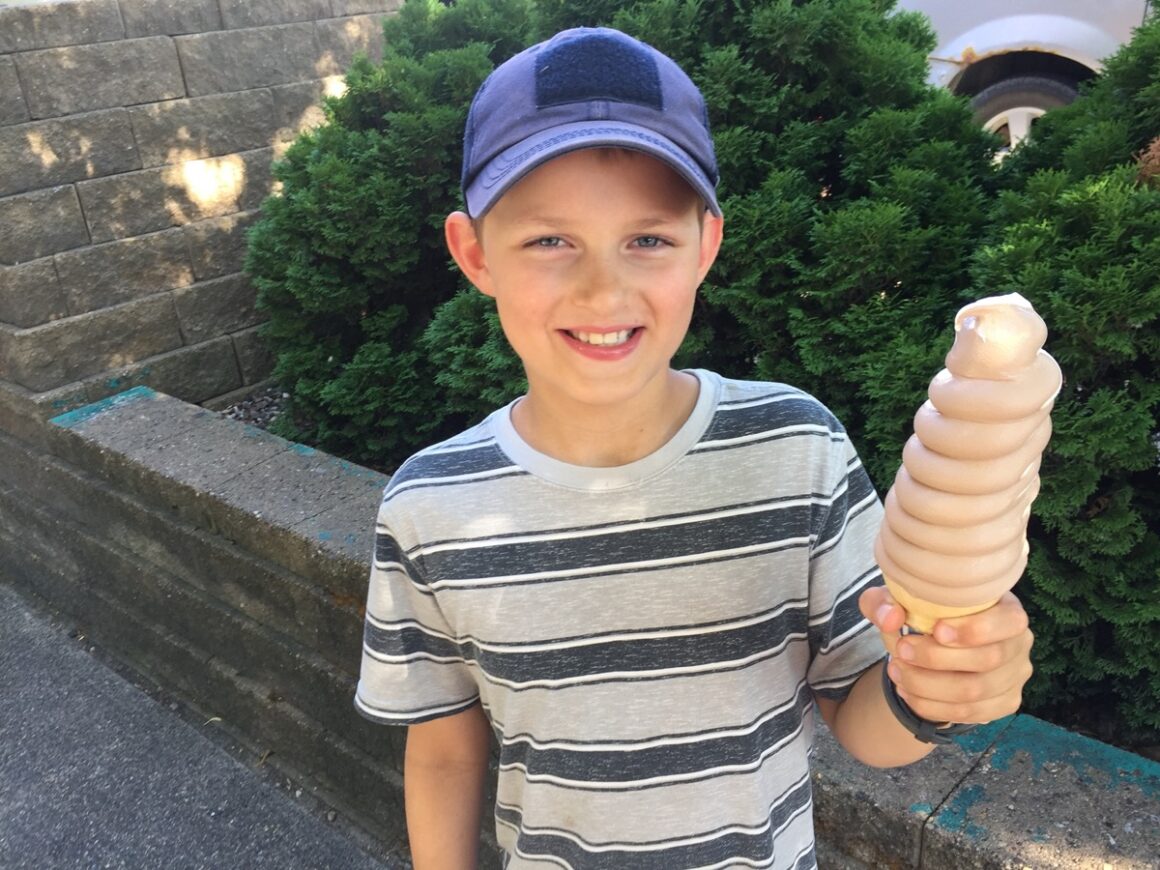 I could tell you the five times we have eaten food not out of our own kitchen since March. Blast is one of them. And then we did it again, because it was that good. The cone Ivar is holding is the "medium" and is $2.25. What a deal! Something about a drippy twist cone in my hand seems to capture all I need for a quality summer moment. If Blast was in my own town, I would go there daily. I really, truly believe I would. Rory believes I would too. I suppose it is a good thing it's in Owatonna.
The Village of Yesteryear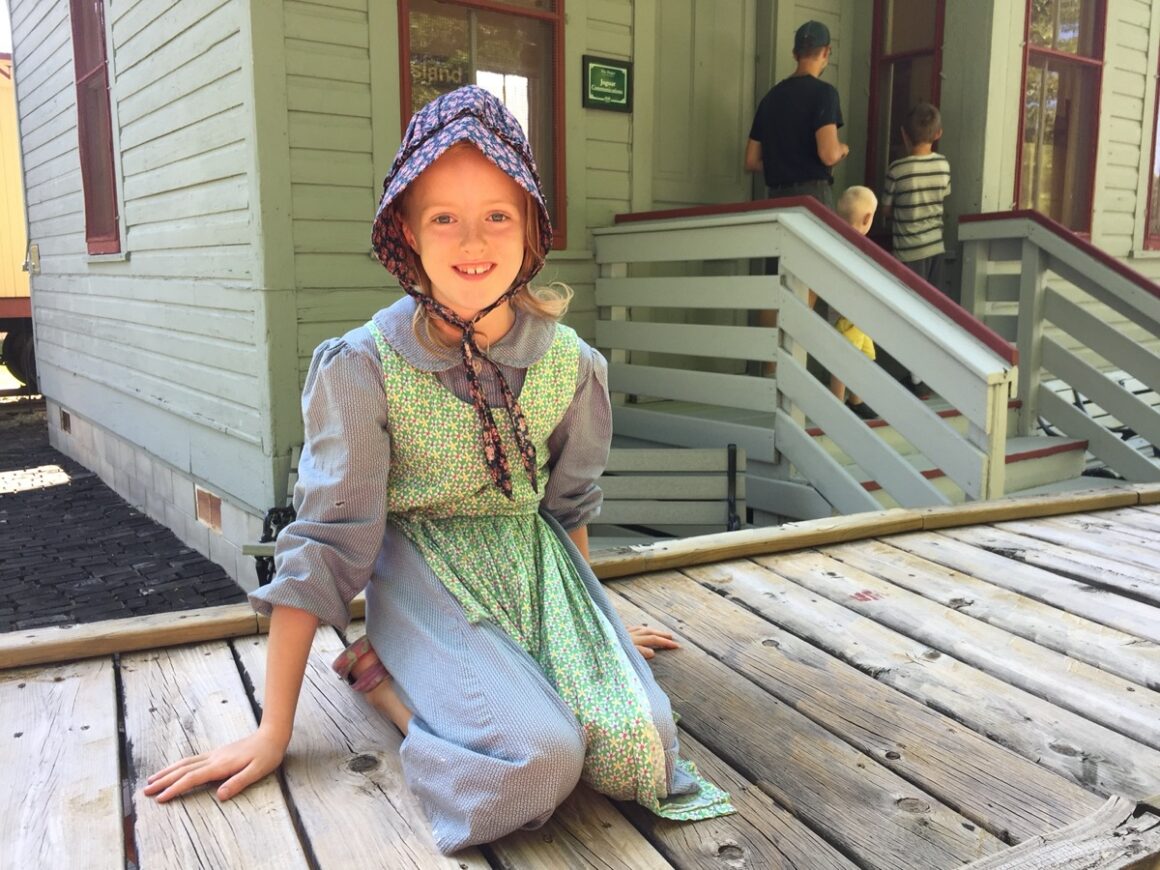 Okay, so we have to go back to this place because everything was all locked up when we got there. But the Village of Yesteryear is a perfect fit for our family. Elsie legit wears Laura and Mary dresses all the time, so all these old buildings felt like a second home to us.
Rory had called to see if they would be open and they said they were until 5pm but we realized later he was talking to the Steele County Historical Society that also has a museum next to the village… and the museum was open until 5. And since it was 4pm when we figured this all out, we decided to just make sure we come back another time. But a favorite moment was when Ivar yelled that there was a guy in the depot working on this laptop. Maybe he could unlock the buildings! So I went to the depot to tap on the window and jumped a bit because the guy on his laptop was actually a mannequin looking over the train schedule. I told Ivar to look again and the two of us laughed and laughed.
Fishing in Cannon Falls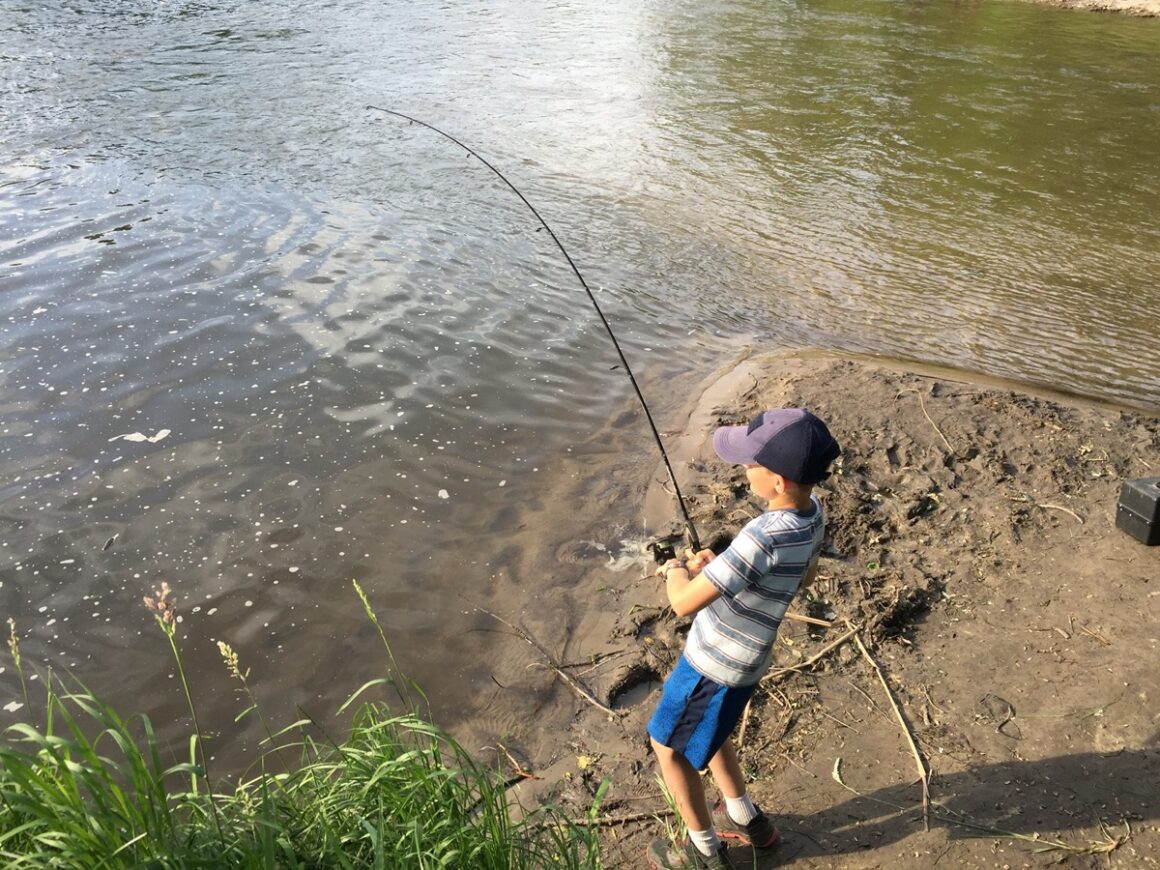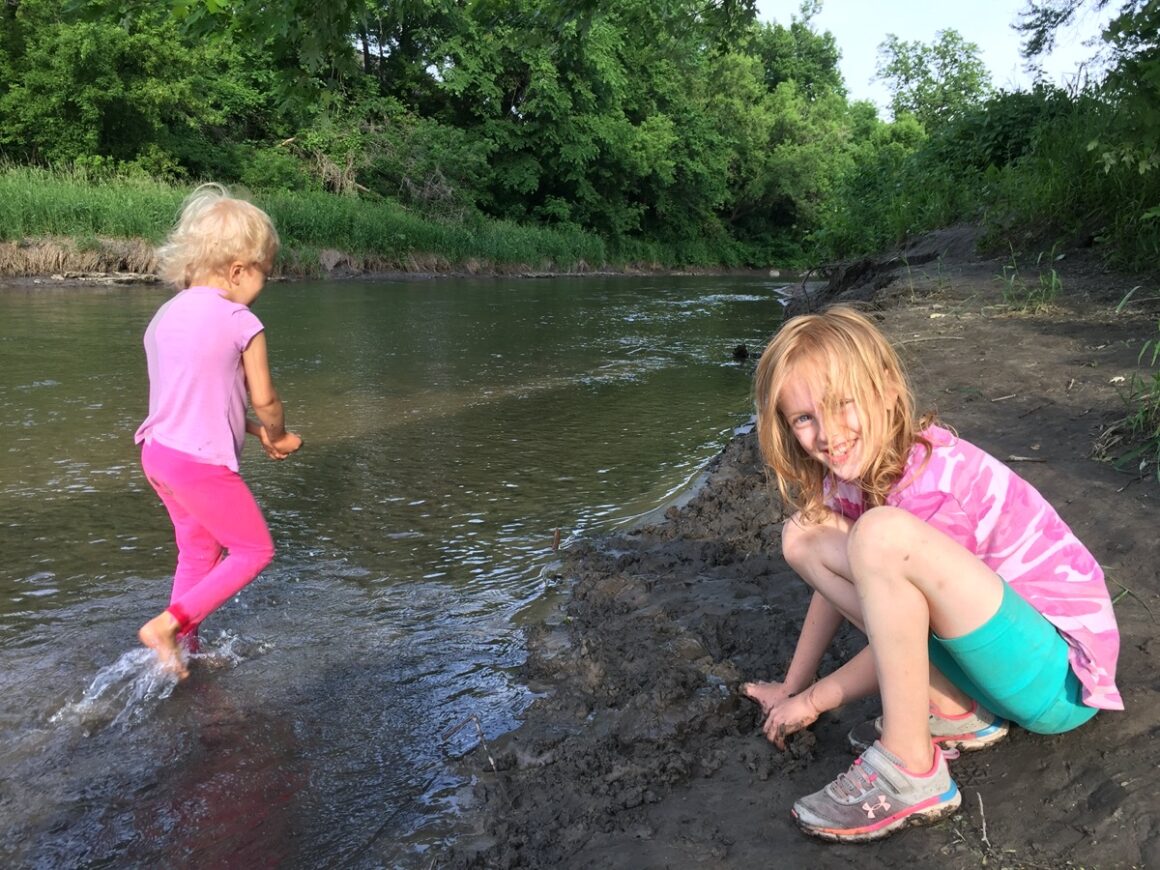 New this summer: Ivar is a fisherman! His Grandpa Paul gave him his tackle box and he got a fishing pole from his Papa. So far he has yet to land a fish, but he definitely has the fisherman spirit because he is as enthusiastic as ever. And his stories are animated and long and detailed and very excited. He went out early one Saturday morning with Rory and Alden, and another early Saturday morning with Papa on his boat. These pictures were from Veterans Memorial Park in Cannon Falls for some evening fishing. While Ivar was fishing the other kids were playing in the mud in the adjoining stream. It was a really fun night.
Also, the Dairy Inn in Cannon Falls is a favorite outdoor burger and ice cream place and right near this park. And a friend of mine owns Cannon Belle's… which I've never been to, but have heard fantastic things.
So there is my list! Other favorites with no photographs: Caron Park near Cannon City, Nerstrand State Park, Lake Byllsby County Park and my new personal favorite, Jaycee Park in Hastings complete with a lock and dam and great bench swings to watch the water flow by.
Again, I hope you are inspired to go find your local treasures. And pack a picnic! Picnics are one of my favorite things in life and make these post-naptime pre-bedtime outings possible. Happy Adventuring!