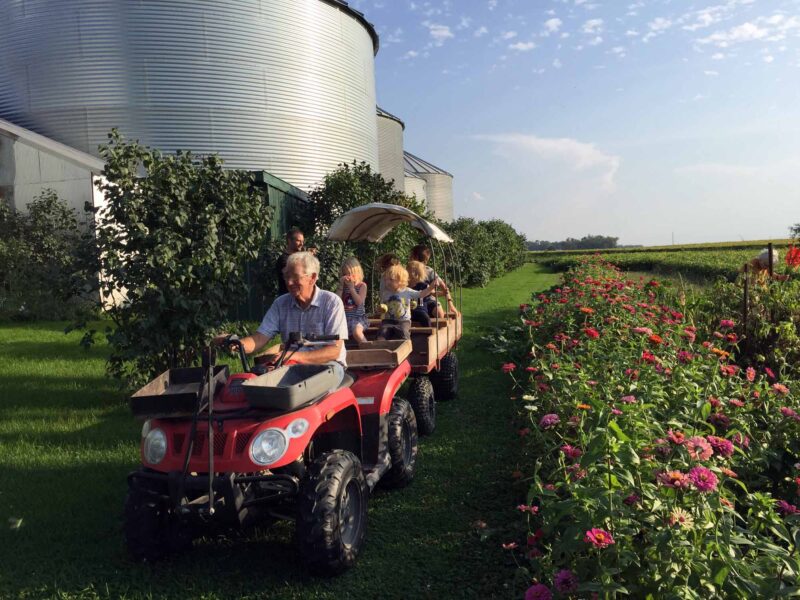 We just had the nicest 24 hour trip to the farm. The farm is actually three family farms: the farm where my mom grew up, my aunt Louie's farm and my aunt Annie's farm. And actually, now there is one more farm because Aunt Louie and Uncle Jake moved to a new place so my cousin Sarah could move into the farm house where she grew up.
Our visit was a very last minute trip, with me calling my aunts on Monday to see if we could come for an overnight visit on Wednesday. Everyone was gracious and made us feel like the seven of us dropping in during the middle of the week was no big deal. Family is sweet like that.
We went over to my cousin Sarah's farm for the afternoon where Uncle Jake gave all the kids wagon rides. Sarah and her husband Brooks have five kids too, so this was quite the party. Aunt Louie made homemade caramel to dip our apple slices in to and set up a whole tea party. They are in the middle of a huge grain bin/dryer upgrade, and I didn't understand much of it, but it looked like an enormous, complicated project and we showed up right in the middle of their trouble shooting. But again, family is gracious!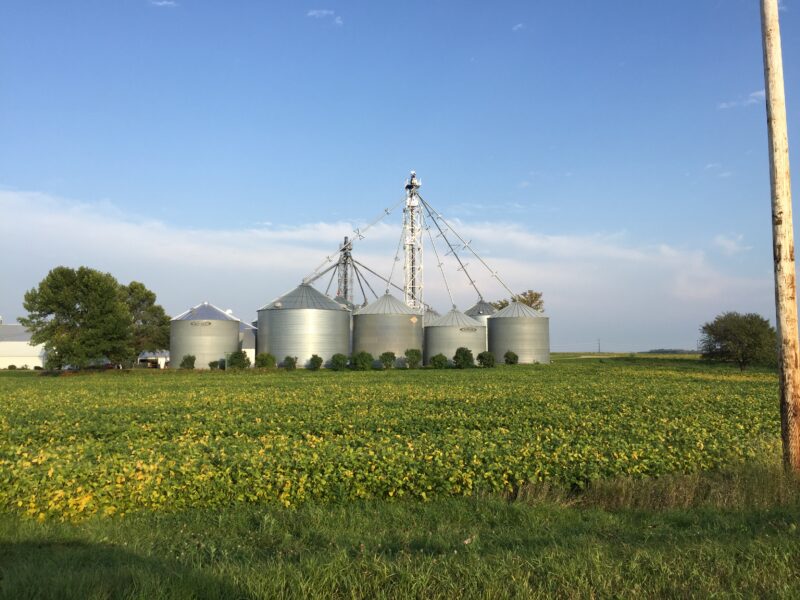 That night we went to my Aunt Annie's Pie Social. Here's the thing. I have heard about this Pie Social for years and years of my life and have always wanted to go. My Aunt Annie makes a variety of pies, along with the other ladies of her church. And would you believe that JUST BY CHANCE the very Wednesday night that we last minute decided to go to the farm happened to be the Pie Social?!! I know that is lost on you, but I never did get over my good fortune that I got to attend the Pie Social.
For the record, Elsie chose an enormous piece of pink fluffy pie. And I chose a huge piece of peanut butter pie with a chocolate crust and whipped cream. The entire time I ate it I said, "I probably shouldn't eat all of this…" But I did and I don't regret it one bit. I won't soon forget that pie.
My Uncle Carl decided to come down from the cities just for the night so he could join in the family fun. I told Aunt Louie, Uncle Carl and Aunt Annie that I hope one day one of my girls has a pie social and her brother makes a two hour drive to support her and joins the other sister and nieces and great nieces and nephews to enjoy a good family night together. I just love family so, so much! Elias does too…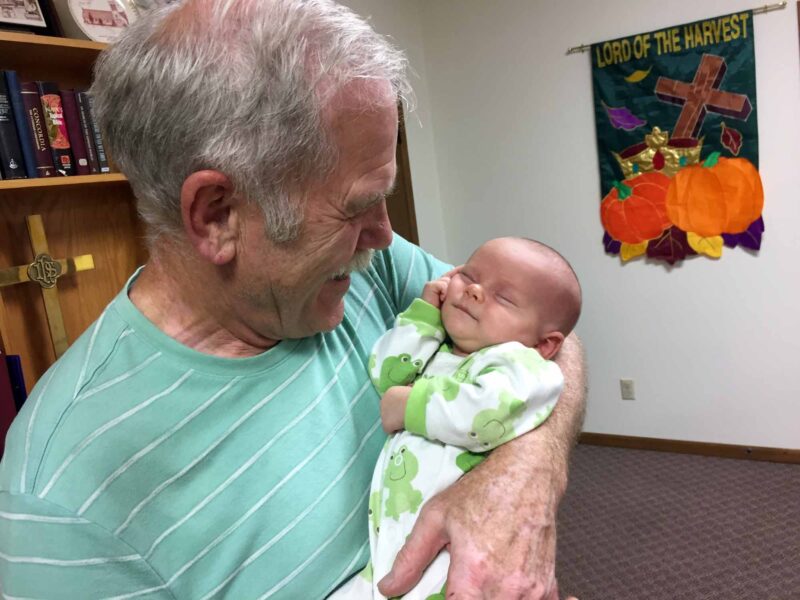 The next morning we went to my cousin Joanna's farm, which is the farm where my mom grew up. It was so good to see her and to be at her home!
This was the dairy barn that used to be on that farm. We walked around to every building and the whole time I was watching my kids run around I thought about my mom and her siblings doing the same playful things in the same places. It's a wild thought!
Here they have their hands in the hand prints left by my aunts and uncles in the cement back when they were kids. (Note Alden is missing a shoe. He lost it at Aunt Louie's house and two weeks later it still has not shown up! Ha! I think he may have dug it into the sand box with the play digger…but we couldn't find it. Maybe generations from now they will find his croc and blog about it…)
And then we went to Aunt Annie and Uncle Ed's for lunch and a walk around their beautiful gardens. The kids were learning how to open the mouth of the snap dragons, but I believe they mostly took the petals off of each flower.
And this tree was so fun because you could look in the knot on one side and see right through to the hole on the other side! My girls loved it.
This was my first visit back to the farm in a very long time. I think it had been four years, which is crazy, but I think that is because we have been so consumed with our own family farm! But this time I had all these running thoughts about the history of these farmsteads. The farm where my cousin Sarah now lives is a century farm…meaning it has been in the same family for over 100 years. That really hits me when I think of how we have been at The Grovestead for just seven years. Will our kids want to live here one day? Will their kids? I really hope so! There is a goodness and a joy in being grounded to a place and to land that is hard to deny. The farm where my cousin Joanna lives is the original homestead where my great, great grandpa built the original cabin: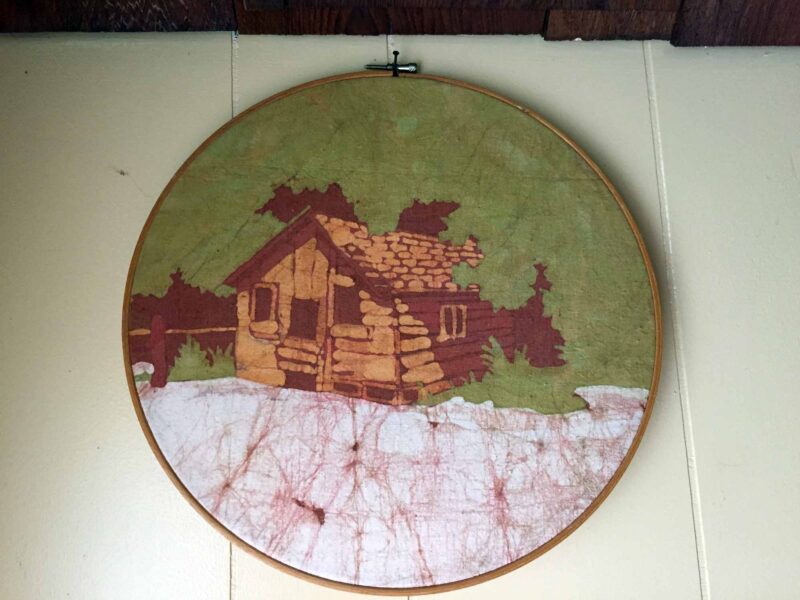 And now, generations later we still have these farms to visit with the houses filled with so many memories and the land that has been stewarded by our ancestors and the descendants they would never even meet. It's a wild thought, and makes me so grateful we are trying our hand at life on a farm.