This Easter we had the whole Groves family over, plus the three of us Groves daughter-in-laws had our parents there as well, which I thought was pretty cool. It was a full and fun gathering, feasting up in the barn.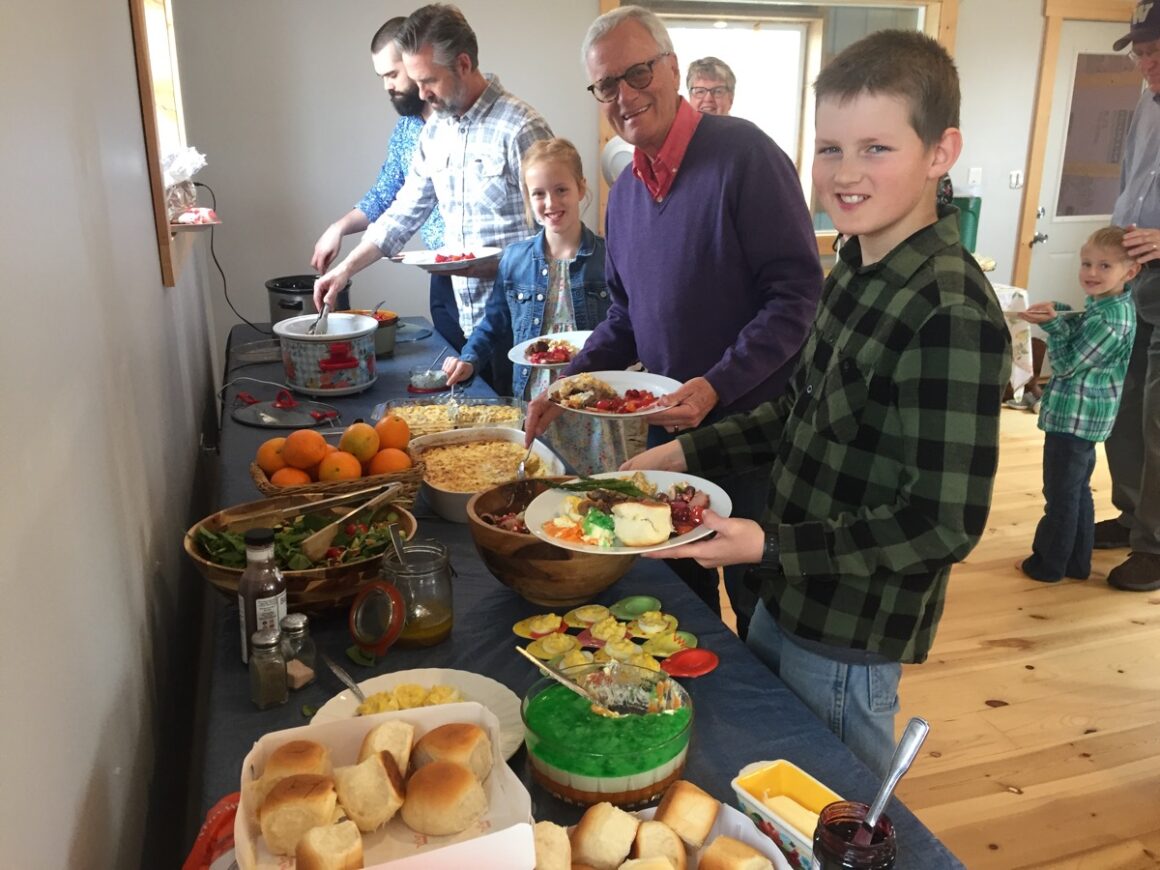 We had ham and hot fruit, cheesy potatoes, creamed corn, layered jello, a green salad and dinner rolls. I called that Traditional Easter. Then we also had leg of lamb, tzatziki sauce, greek salad, roast asparagus and angel eggs. I called that Mediterranean Easter.
And we all ate a big mix of all of it. There was a lot of really good food.
But here is some happy news! I finally know how to do our lamb. We've raised lamb for years, but I grew up on ground beef and never have felt great at preparing our lamb. But between my friend Becky and a YouTube lady I found, I feel like I have found my lamb recipe. And I'd like to record it here, for easy reference.
I used my black roaster pan and layered purple onions (that are really called red onions but definitely purple) chunked up on the bottom. Then I put my lamb pieces on top (I actually used leg of lamb, lamb shank and lamb shoulder for this large crew) and here's the kicker: using a sharp knife, I made a hole and stuffed it with a quarter of a garlic clove. I used two BULBS (not cloves…BULBS!) of garlic doing this process, so that the meat looked polka-dotted at this point.
Then I poured fresh squeezed lemon juice (lemons that just came back from Arizona with my folks last week!) all over the meat. This will tenderize the whole shebang. I used 1/3 of a cup, but if I had more lemons probably would have done a half cup. I poured water in the bottom of the pan by the onions, probably 1-2 cups and then covered all of the meat with this lamb rub:
Lamb Rub
1/4 cup brown sugar
3 T Salt
3 T Chili Powder
1 T Cumin
1 T Garlic Powder
1 T Paprika
2 tsp Pepper
1 tsp Cayenne Pepper
1 tsp Ground Cloves
1 tsp Oregano
1 tsp Onion Powder
Mix altogether and keep in a mason jar for all future lamb recipes!
After the lamb pieces were covered in the lamb rub, I added another generous sprinkle of salt and pepper, just for good measure, and then put the whole thing in the fridge overnight.
In the morning I put it in the oven at 350 for 3 hours. It was supposed to be in there for four hours, but it was done much sooner (I think it is my black roasting pan and lid). So I can't tell you how long…just low and slow. And then I pieced it all up off the bone, placing it in a crock pot, and poured all of that onion goodness on top. I kept it warm this way until it was time to eat, and I think our only regret is that there wasn't more. It was fantastic.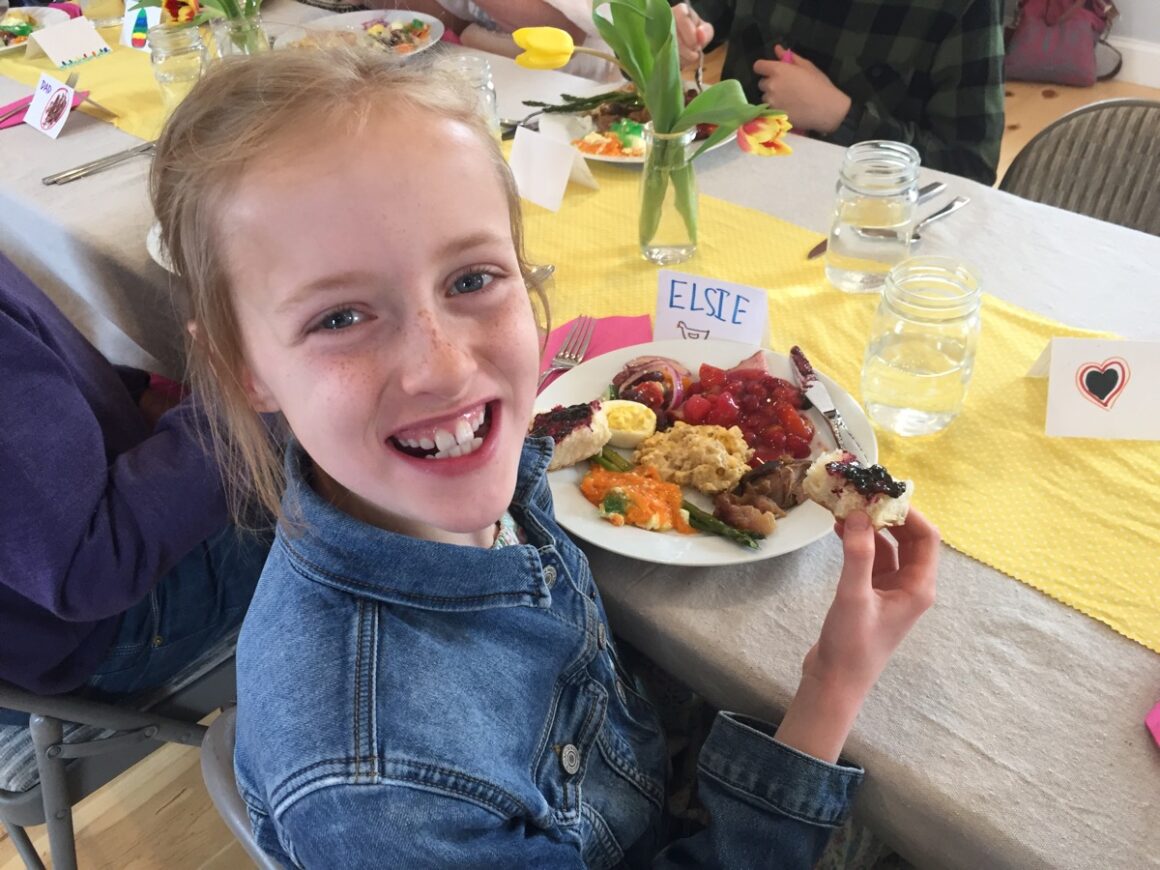 And for Easter I bought our tzitziki sauce, but I really should have made it. It's just not that hard, but sometimes something has to give!
Tzitziki Sauce
1 cup thick, whole milk greek yogurt
1/2 cup grated cucumbers, salted and then squeezed in a tea towel to remove liquid
1 T Lemon Juice
1-2 garlic cloves, grated
1/4 tsp salt
1 tsp dill weed
Mix altogether and give a few hours or overnight for all of the flavors to come together!
Then add a big greek salad, some roasted asparagus and some hummus and pita or naan and you are set for one incredible meal.