Hattie had been talking about her birthday for months. She knew what she wanted, "yellow cupcakes and yellow legos." She said it over and over and over. And whenever we did anything fun, went anywhere fun, ate anything fun she'd announce, "we do this at my birthday!!!"
Last Monday morning she walked down the steps and Elsie told her, "today is your birthday!" And she was so astounded, "today?!! today is my birthday?!! today is my birthday!!!" And then she proceeded to call herself 'the happy birthday girl' all day long.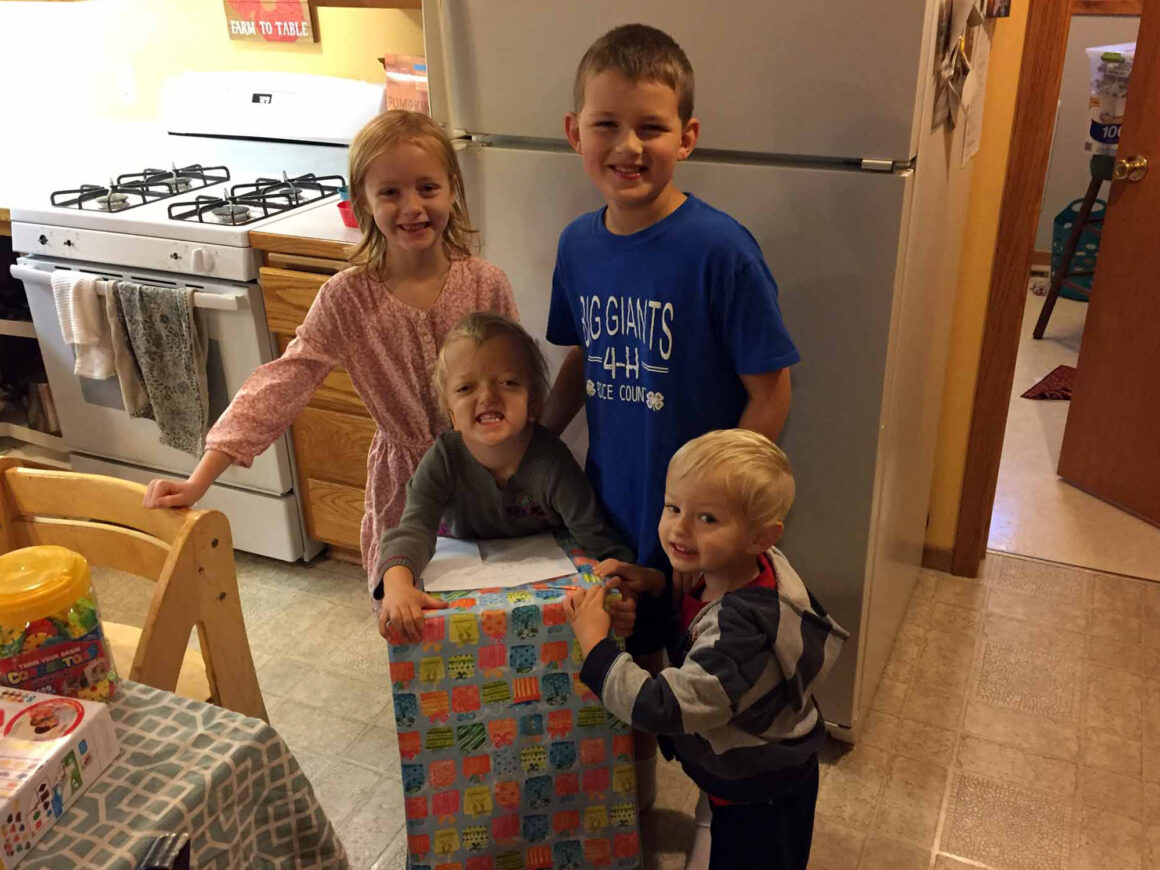 The night before her birthday I could not find my roll of birthday wrapping paper. This was because Ivar and Elsie had a secret downstairs. They had used all of it up to cover the box the dehumidifier came in for a gift for Hattie. They were so proud when they brought it upstairs. And Hattie was overjoyed by such a huge gift! She worked at that wrapping paper for a good long while and when she finally opened it up she found all the yellow legos that Ivar and Elsie own. They had built a yellow lego boat, a yellow lego car along with baggies and containers of other yellow legos. Hattie was elated. And I was so, so proud of Ivar and Elsie and the love and care they had put into such a thoughtful gift.
Even when I read the note on the top of the box…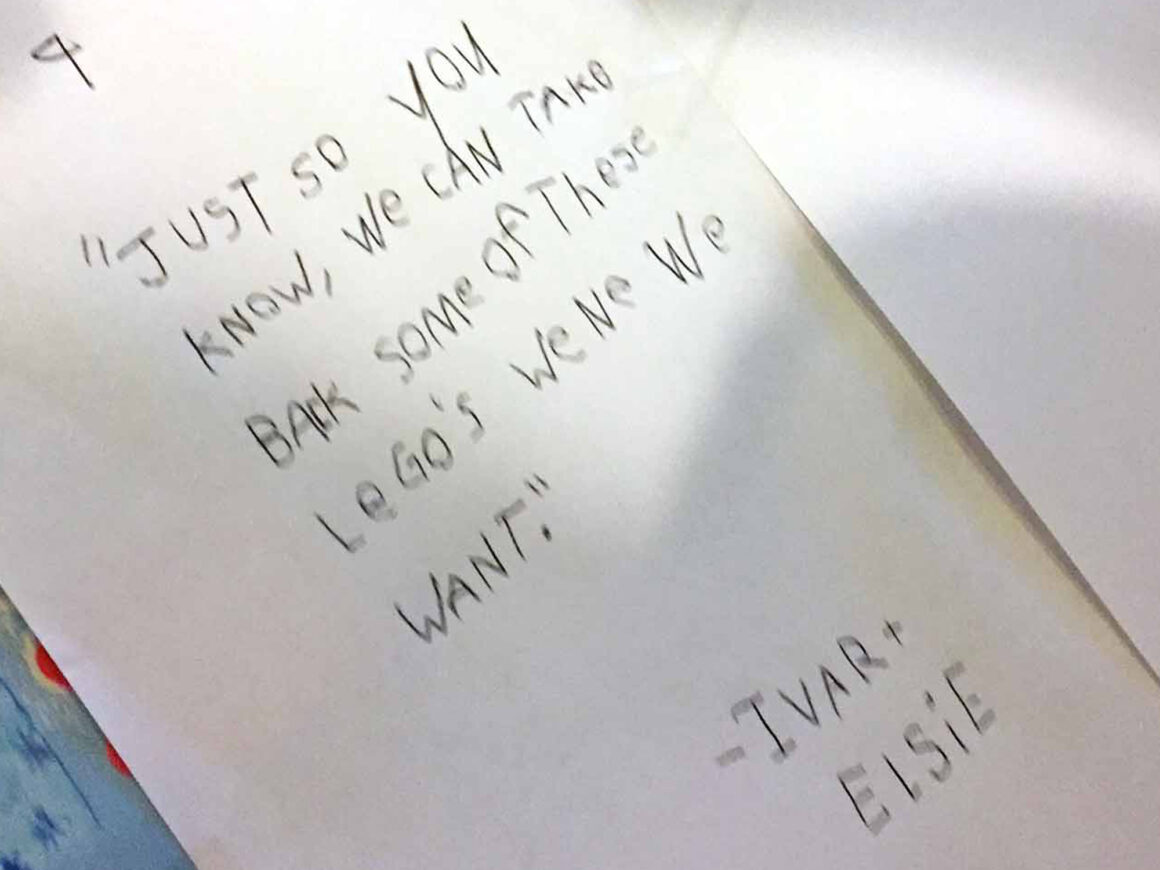 But she didn't care about the note as she's only four and she can't read yet.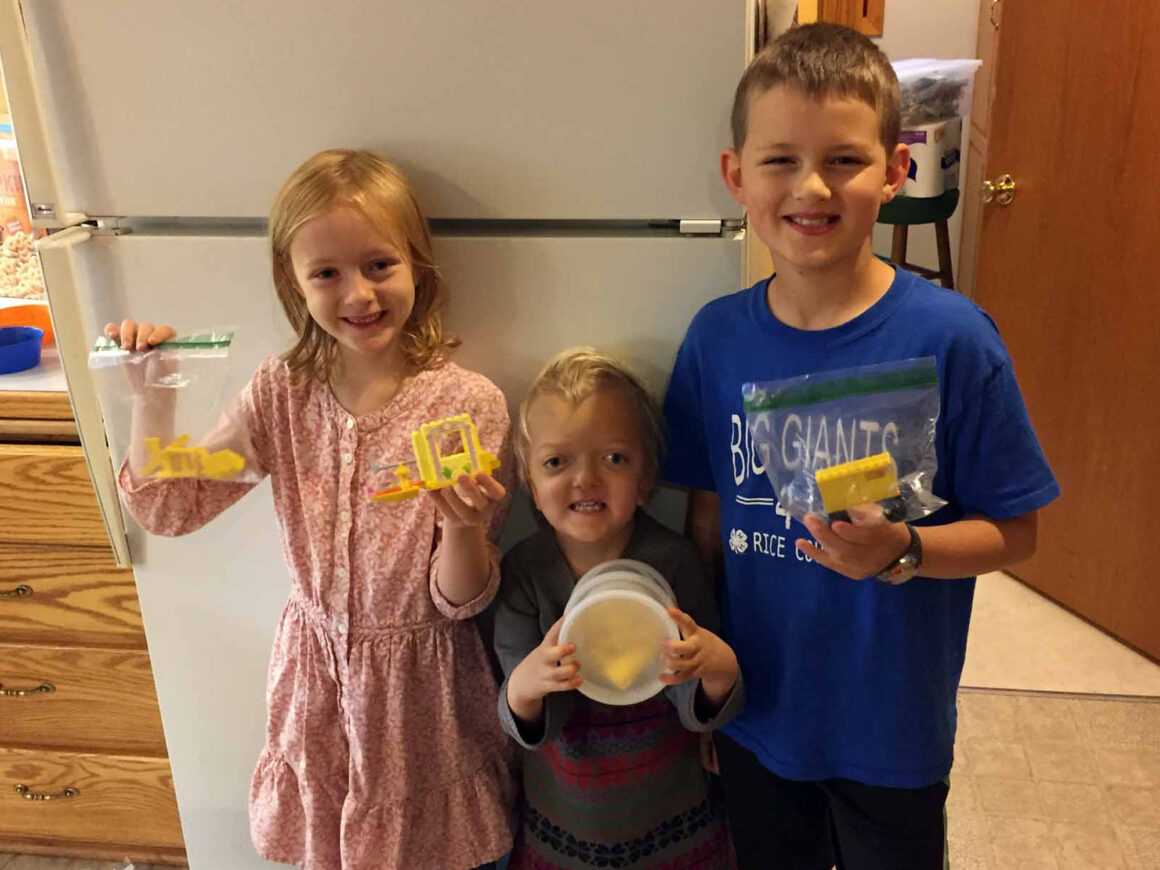 She just was so happy to now be a part of the big kids lego club. She was positively thrilled. Her birthday wish had come true. (And thanks to her Auntie Annika, she got her cupcakes with yellow frosting, too.)