One of the goals of Gather & Grow is that after each gathering we leave families dreaming bigger dreams, seeking God for the vision He has for their family.
In the busyness of the fall rush, this event is a chance for your family to slow down, hear some thoughtful talks, and dream about what you want your future days and years to look like.
This is a full day event for the whole family. The topic this year is "Covenant Families" and we are bringing in pastor and author Ray Simmons as our guest speaker. Ray has written about covenantal blessings found in Scripture and studied how families can work together to create lasting communities and societies blessed by God.
Date/Time: Saturday, November 12, 9am-3:30pm
Location: Life21 Church in Northfield, MN
Cost: $30 per family (includes lunch)
---
The Confessional County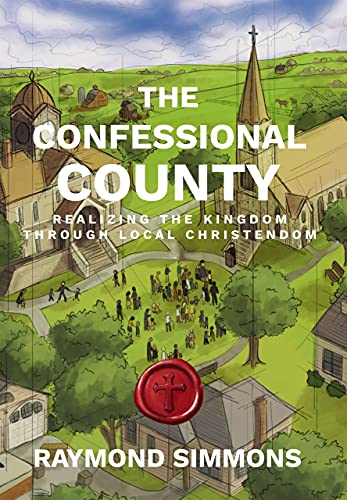 Also in November, pastor and author Raymond Simmons will be sharing from his new book The Confessional County — a new case for the old practice of social confessionalism and building deliberate Christian settlements.
"For the future of our families and Christian faith in America, many believe it is time to form our own communities. But Simmons recommends a different approach. Rather than communities, he presents a plan to build small civilization–"Local Christendom." To do this, Simmons presents the lost doctrine of social confessionalism. He pulls from the biblical examples as well as the Scottish Covenanters, the Huguenots, and the early American settlements. All-of-society, through representative heads, confesses and covenants to the reigning King Jesus."
Date/Time: Saturday, November 11, 6:30pm-8:30pm
Location: Life21 Church in Northfield, MN
Cost: Free (please RSVP)