Elsie vaguely remembered that she had started sewing a Christmas decoration while at Aunt Louie's last year. So we dug out the fabric bins, got out the sewing machine and when she found her project, we realized she had the top completed! It just needed a back. So she brushed up on her sewing skills, remembering again how to put the foot up and down, how to back stitch and how hard to push the pedal. But after a bit, she had a back on her little quilt and told me we should have a tea party to use it right away.
I made dinner while half the family went to Menards, and Elsie got her Christmas tea set out. Alden was home with us, and Elsie made it clear that the only way he could come to the tea party is if he brought jokes as the entertainment. This created a panicked few minutes, but by tea time, he had thought up a few winners. "What happens when one Christmas tree is on top of another Christmas tree? (excited pause…) They break the sky!" His jokes were all along those lines, and I laughed harder than if I had paid for a comedy show. "What happens when one sun touches another sun? (big eyes) It makes a bigger sun!"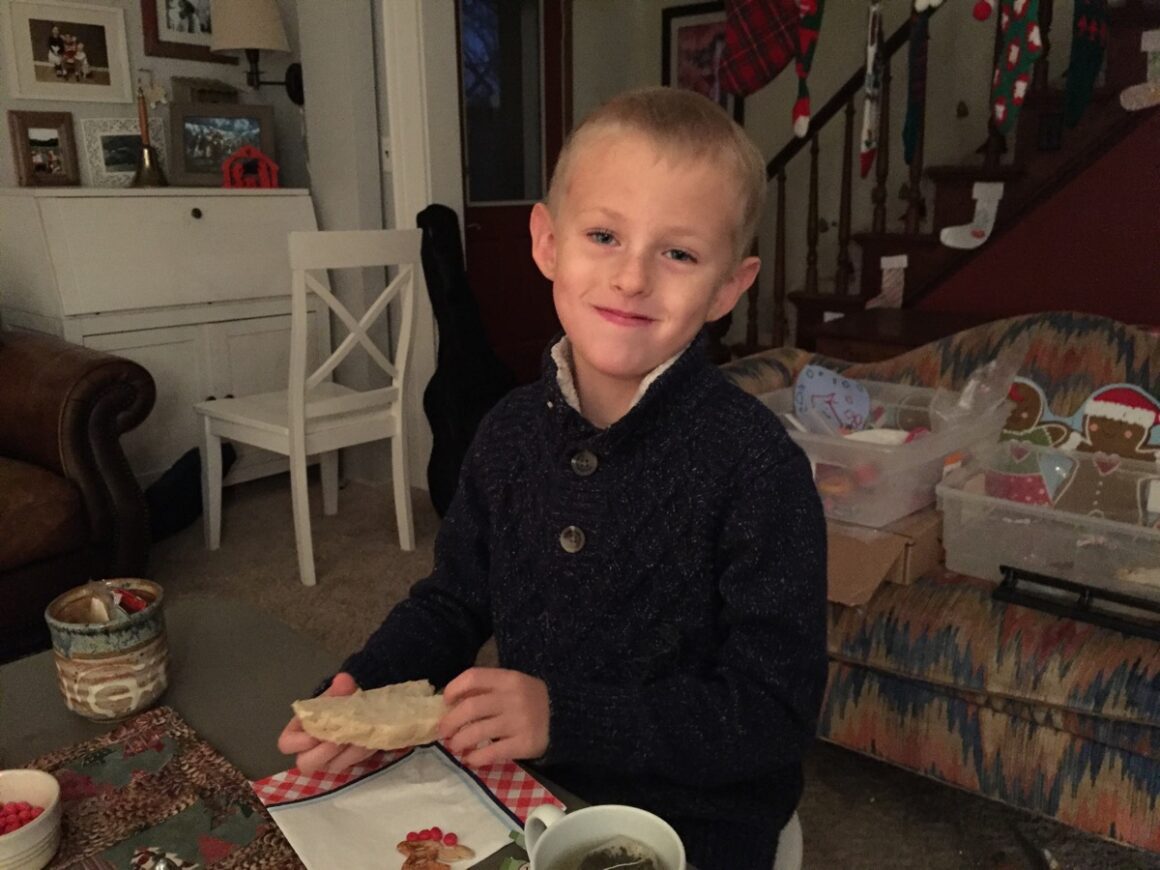 I ate pumpkin seeds and drank many cups of Constant Comment tea, which is so good. I think that's why it's been a constant for so long. Elsie got her tea set at an estate sale two summers ago for $5. And now she made a table decoration for it. I think that is the greatest wonder of having kids. They are so uniquely their own. Obviously, we all know that. But to see her really gravitate towards setting a beautiful table, sewing her own decor, having the foresight to buy something lovely in July so we can have a Christmas tea in December- none of those were my ideas, but she is bearing on the whole of our family and bringing her own beauty into our every day. It's really a wonder to me.
She asked if we could have a tea party every day.
I can think of nothing better to do with my Advent afternoons.