I have always said my favorite days on the farm are when all sorts of family show up to join in the fun. This happens especially at harvest time and makes me feel like we've time warped back to when everyone was working the same land together. These days are always filled with good food, good conversation and almost as a bonus, so much gets done. It's like this was how it was intended!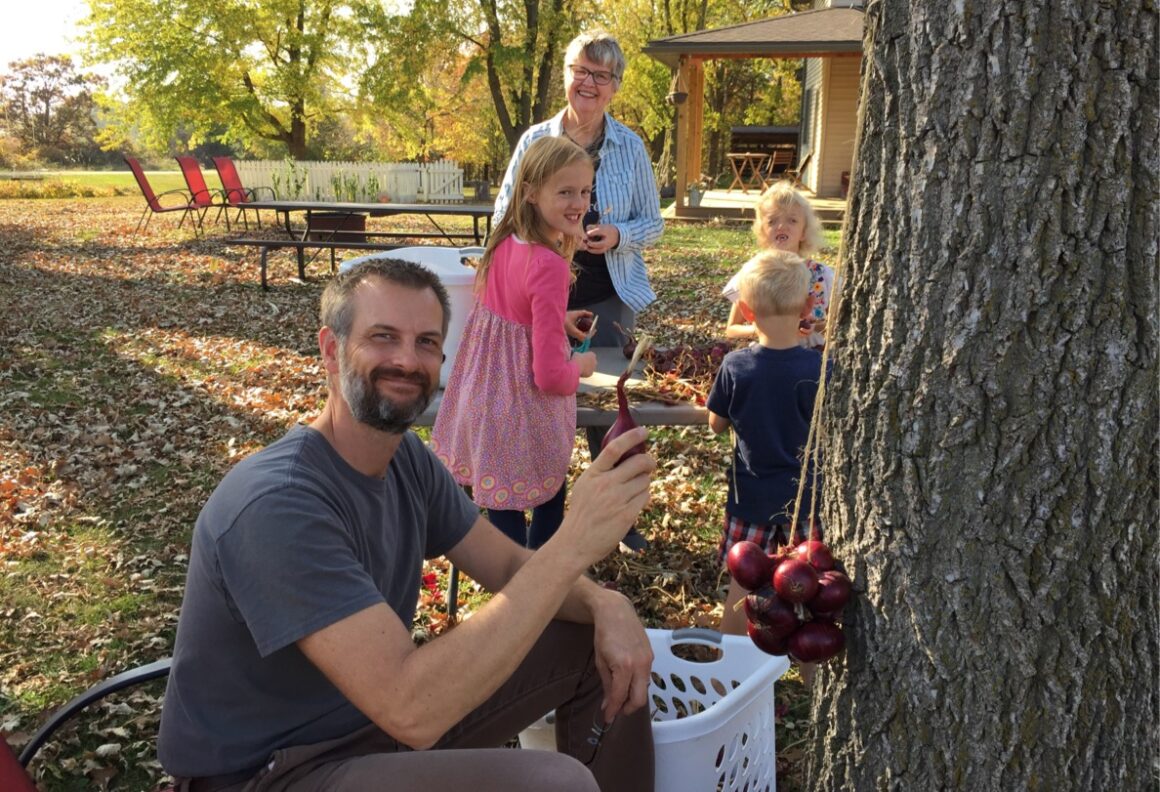 My mom has come out to braid onions four or five years now. It has become its own special tradition. This year the weather was so lovely, we could do it outside! Which was great, because it is a messy job.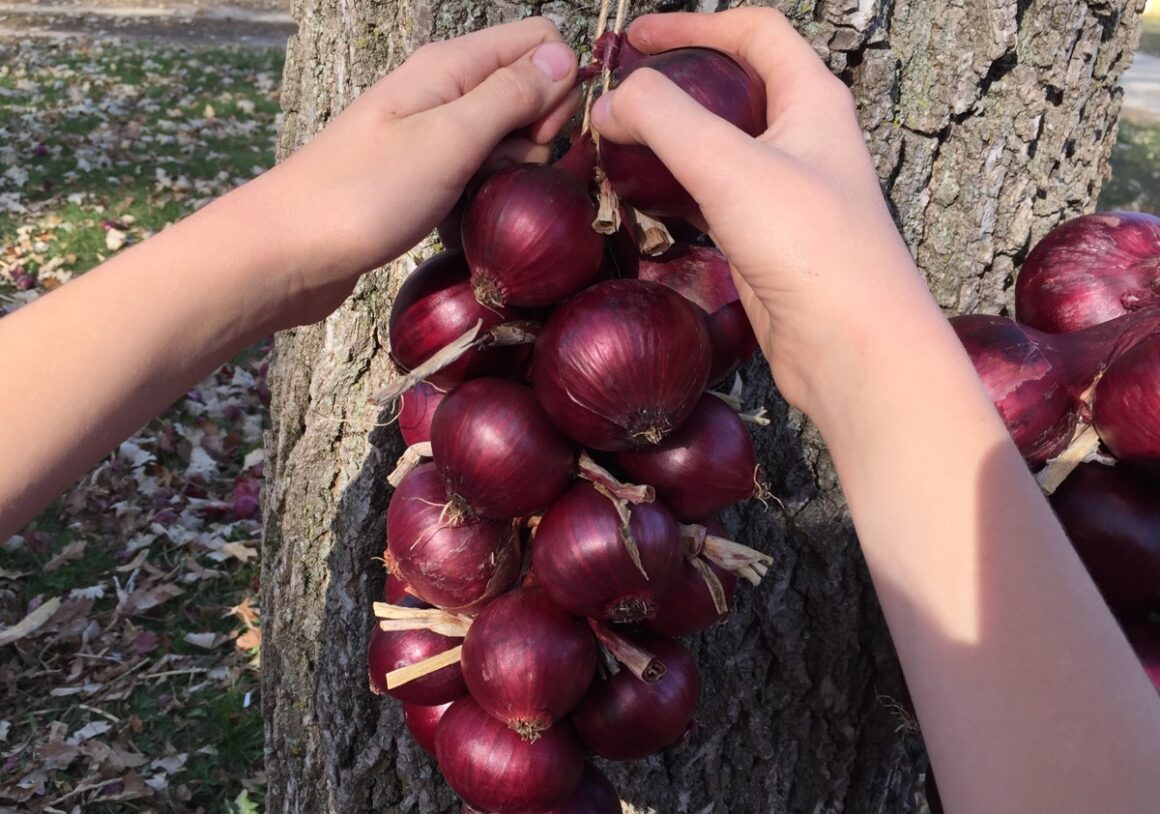 This year Elsie was a top braider, as well as Rory and Grandma. Alden and Hattie helped take the outer papers off and cut the tops to six inches. We ended up with 12 strands of onions hanging in our basement, leaving the smallest onions loose, ready for stew.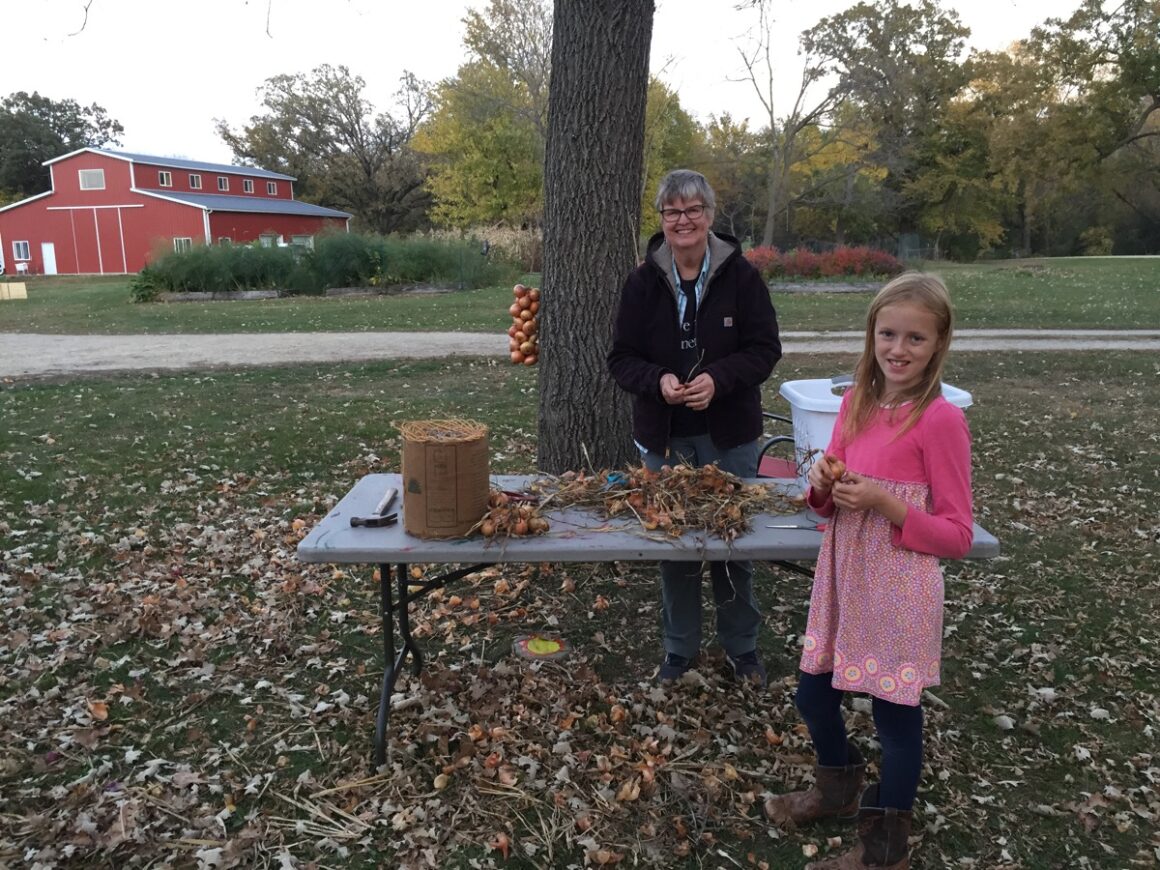 So add Braiding Onions to my list of non-holiday holidays. My favorite of them all- traditions that come up seasonally that bring their own festive joy and gladness. We are grateful to God for the harvest! And grateful for family to help!