I remember a specific request Rory made, way back when we lived in Nebraska, before we had kids. He had just finished writing a new version of his weather software and he told me sincerely, "I need you to help me take breaks and celebrate when things are finished." Rory is always moving on to the next thing.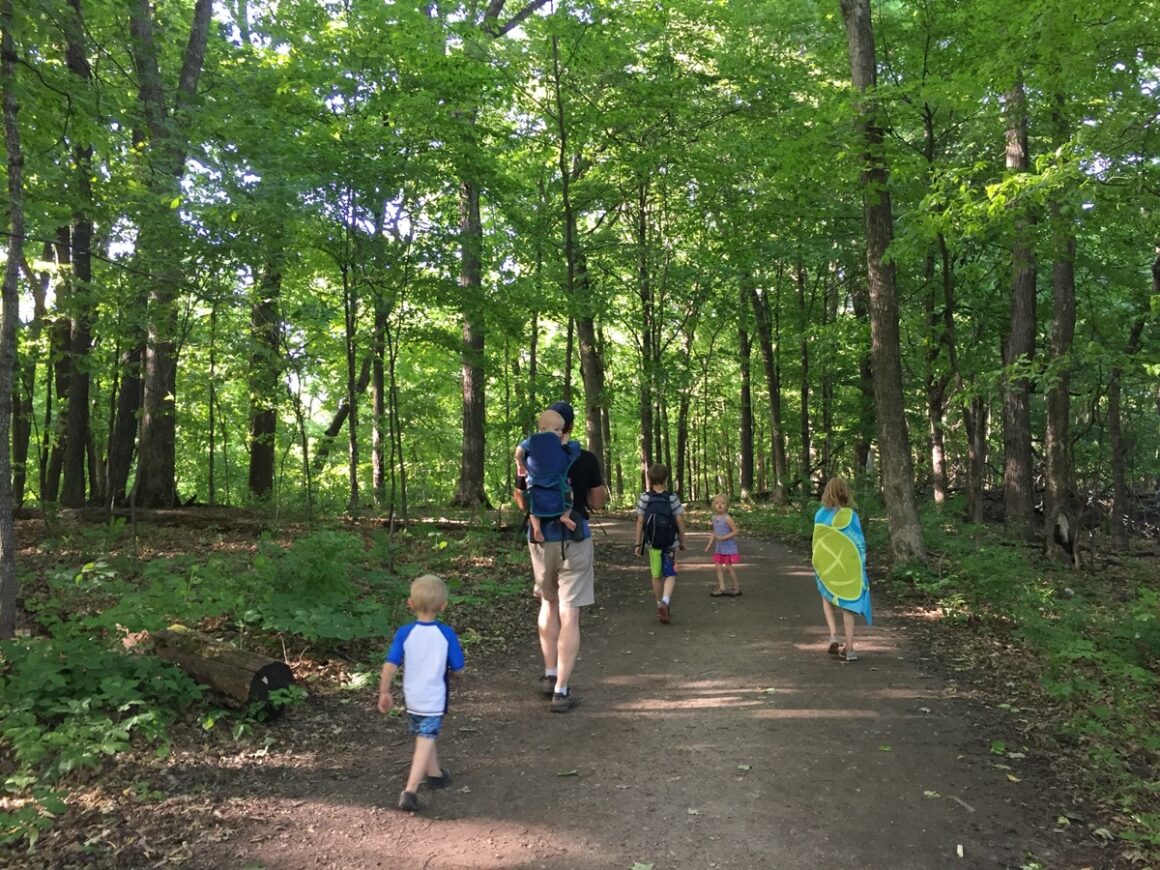 But I heard him that day and remember thinking excitedly, "Oh I can do that!" Help celebrate?!! Make a memory to mark the completion of something?!! I'm on it.
So after getting the hay all tucked in, yesterday we plowed through another full day of farm activities. So this morning I announced that it was time to celebrate the first cutting. We'd go to Nerstrand State Park for a picnic dinner of peanut butter, honey and banana sandwiches and a swim at the waterfall.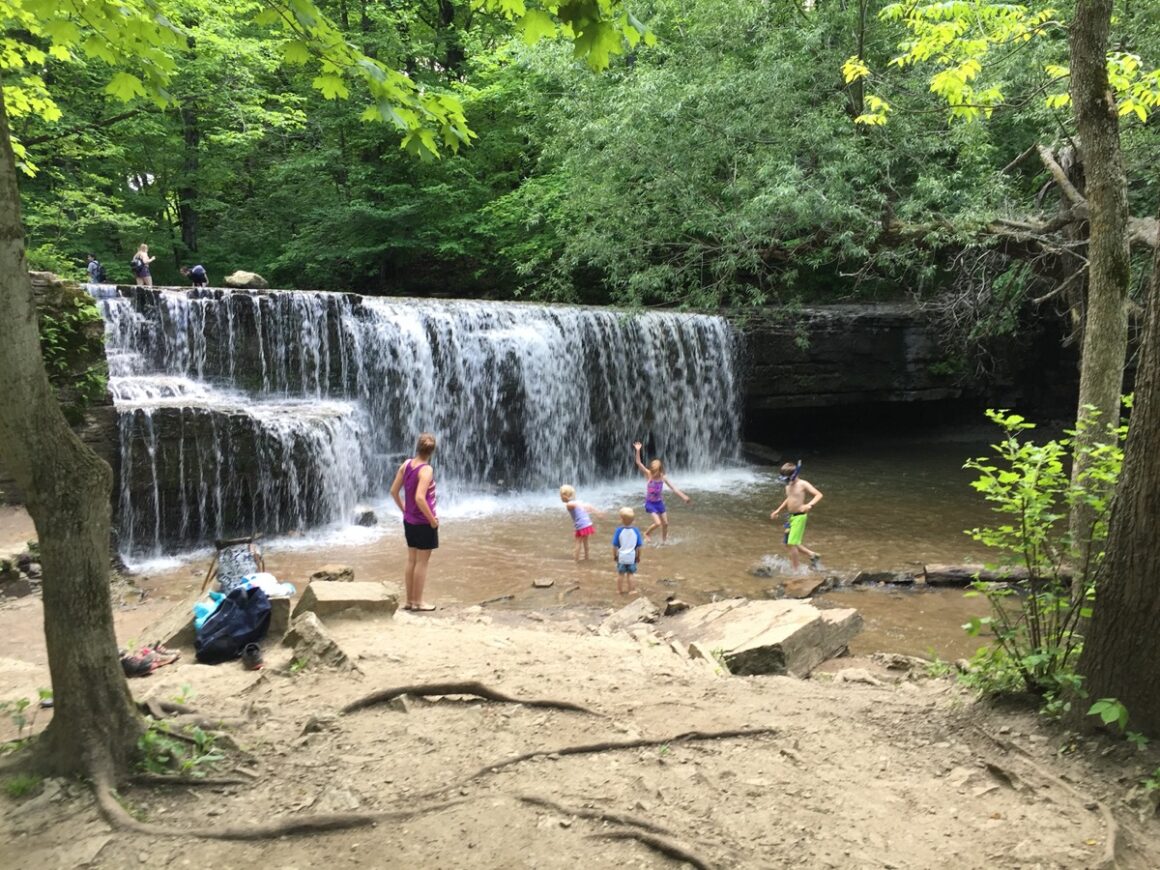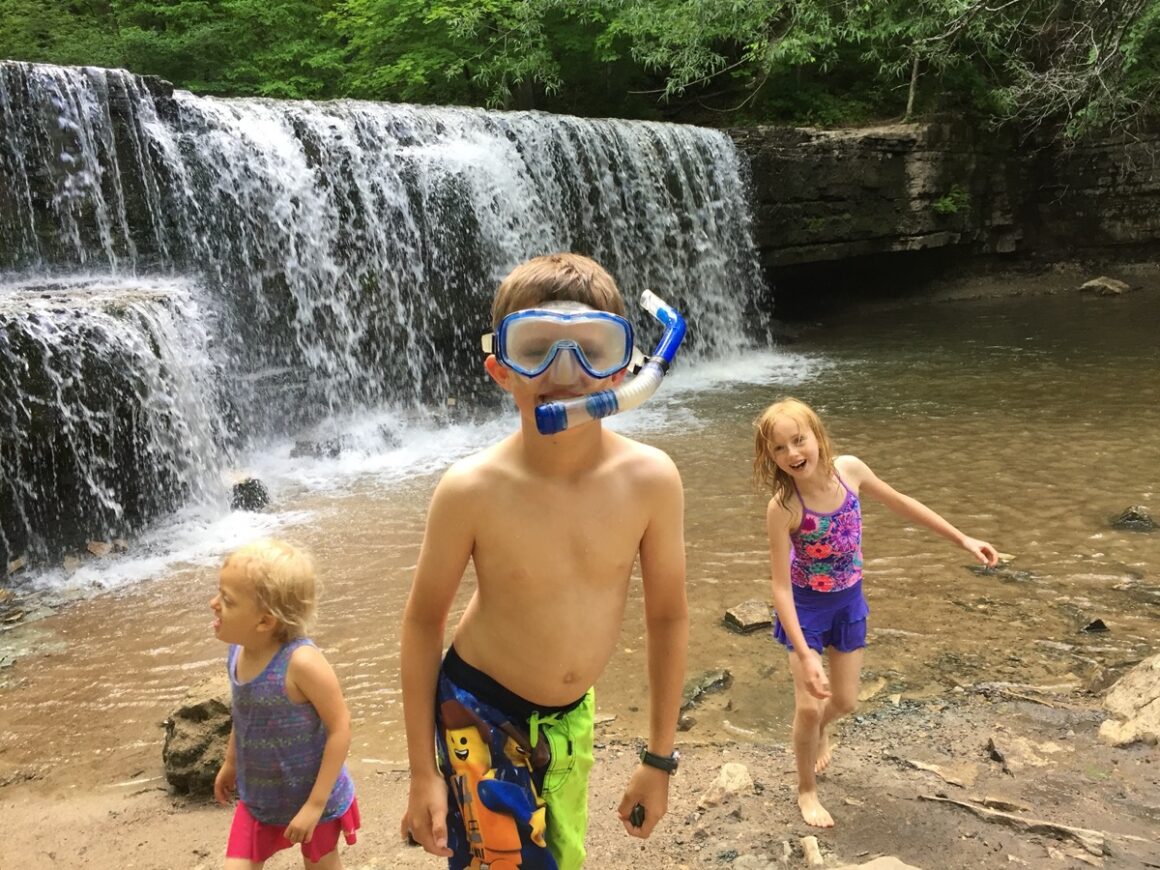 There were just a few other groups of people there at suppertime, mostly teenagers on awkward looking dates, as Rory pointed out. The kids enjoyed the water (Elsie rolled around in the water and said it was very cold and Ivar rocked the scuba gear.) A good time was had by all. We highly recommend this area for hikes and picnics!