We had been hiking for less than ten minutes and Ivar had stepped into the creek resulting in a soggy foot. Alden tripped on a tree root with his hands in his pockets. As he screamed I told him, "you took a real digger! Just like the digger on your shirt!" He had dirt up his nose and behind his front teeth and was not comforted, even with his deep love of tractors. Hattie was upset because she wanted everyone to be in a specific walking order: she was the leader, then mom, then Elsie, Ivar and Alden. (Alden in the rear was actually wise positioning as he is my pokiest child. I am always glad for his bright yellow jacket.)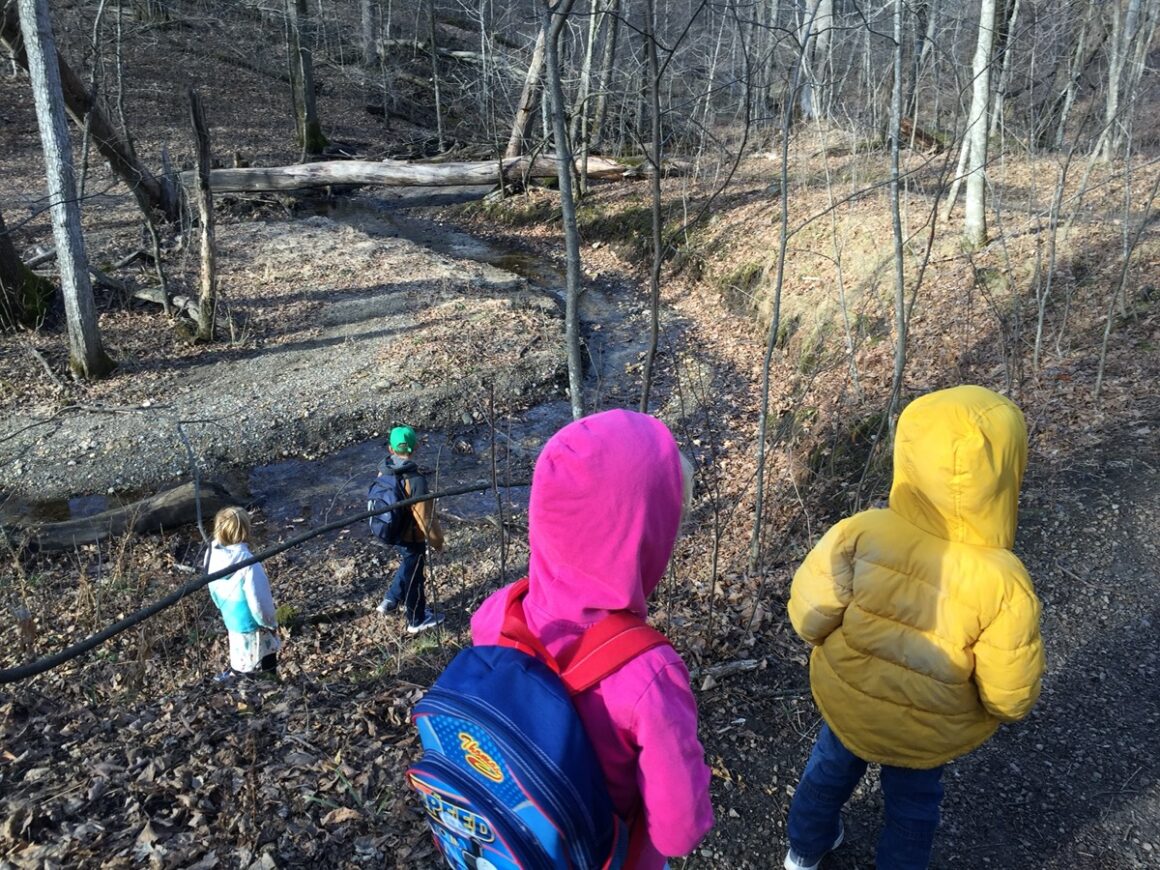 By the time we got to the bridge, morale was low. We had all eaten our granola bars and I had no sugar left to rally the troops. (Though Hattie revealed what she had secretly packed in her backpack: a PB&J! I laughed, and we were all a bit envious of her wisely-packed snack.)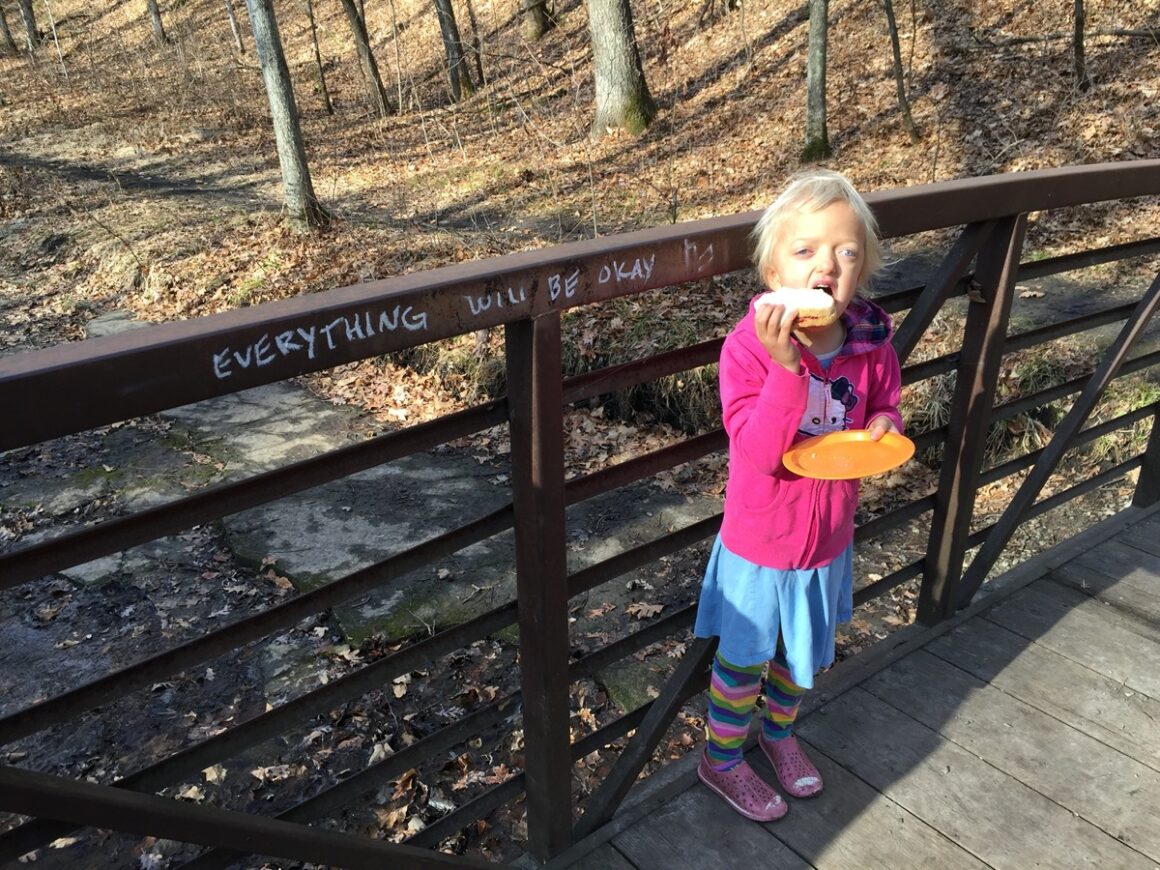 Everyone was kicking the dirt and the mood was far from joyful. So I stood on the bridge and told my kids, "Here's the deal. We're on an adventure. Some adventures are awesome. And we have had so many of those. And some are terrible, but most adventures are a mix of both. The thing about an adventure is that you don't know what it will hold. That's what makes it an adventure." I could tell it was sinking in. "Your shoe got wet and that feels terrible. But either we're going to let that ruin this adventure, or we're going to actually choose to make the most of this beautiful day in this beautiful place. God can redeem our crabby moods—He has something to show us today if we keep our eyes open!"
Honest to goodness, as I said the words, I was having a massive epiphany myself. Thanksgiving was just a few days away and all of our plans had been changed. Even though I felt disappointment myself, I knew I had a choice to make it special, just the same.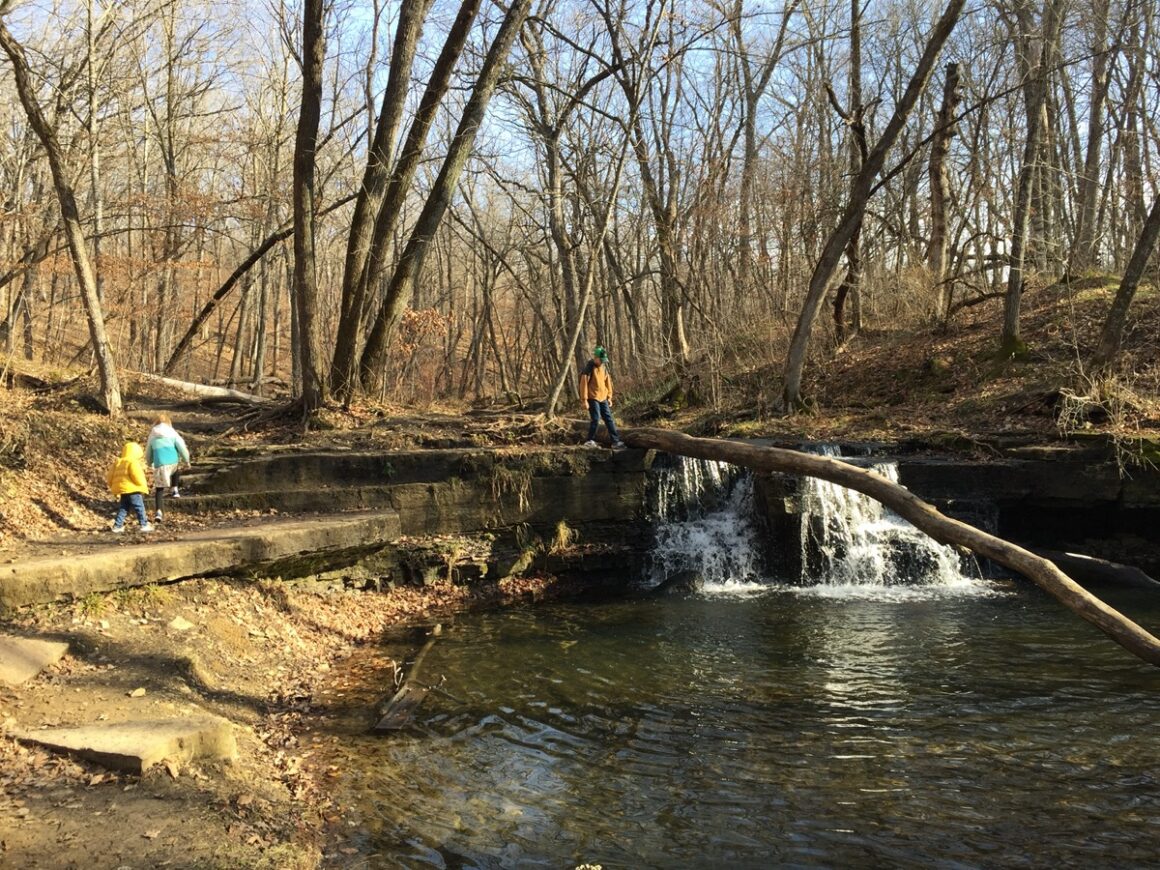 We crossed the bridge and walked along the other bank down to the waterfall. Suddenly everything was fun again. The kids were running up and down the limestone steps, throwing leaves and rocks into the water, creeping out as close as they could get to the falls. Even with a wet sock.
We hiked up the steep hill and the big kids spotted a snake and calmly said, "Hey mom, don't look that way. Just walk over here." And I knew exactly what this all meant, and I loved that they were looking out for me. (This was actually the highlight of my hike… I felt so loved!)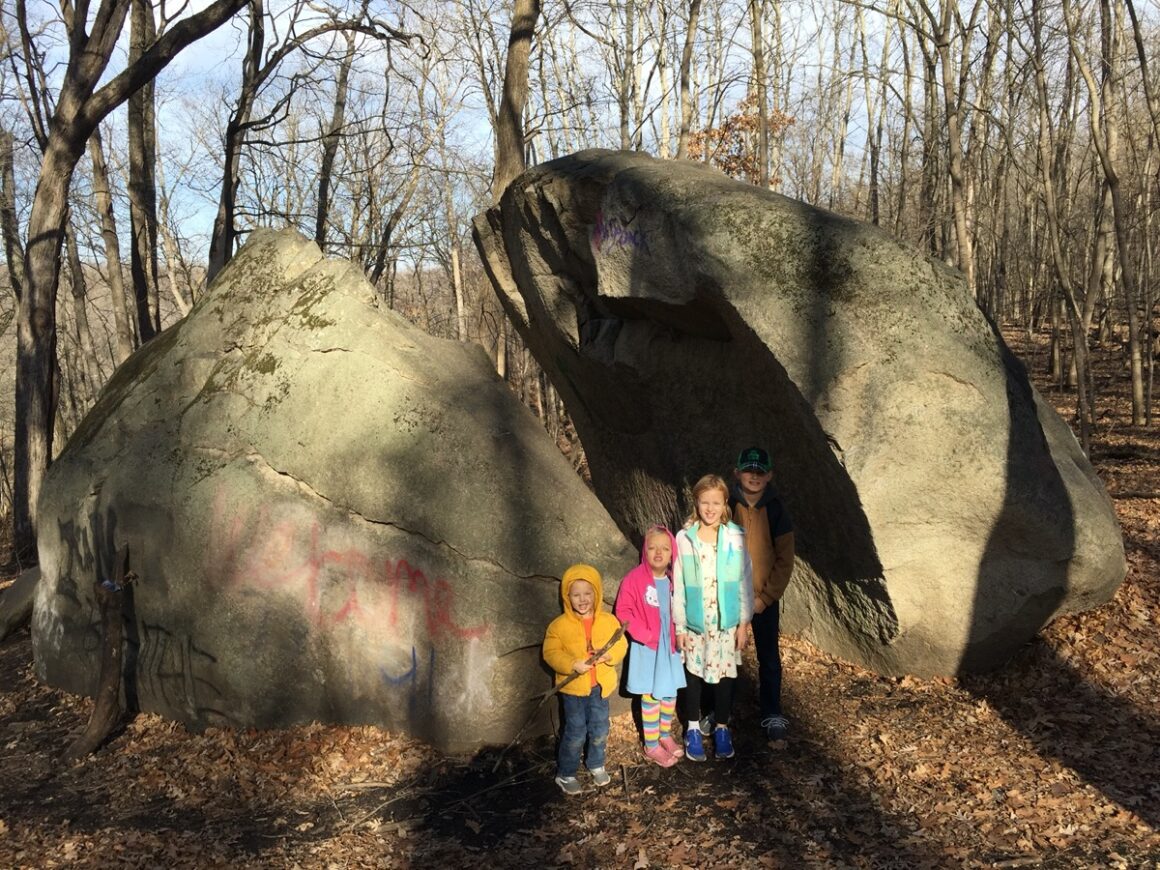 We made it to the huge split rock and marveled with awe and wonder at how this giant rock was set right here on this hill, with no other rocks in sight. We imagined a great flood and rushing rivers and remarkable things.
Our adventure was, indeed, redeemed. We had a great time. But it took some choosing to make the most of it and to inviting God to help us with attitudes. In the end, He showed us beautiful things. As he always does.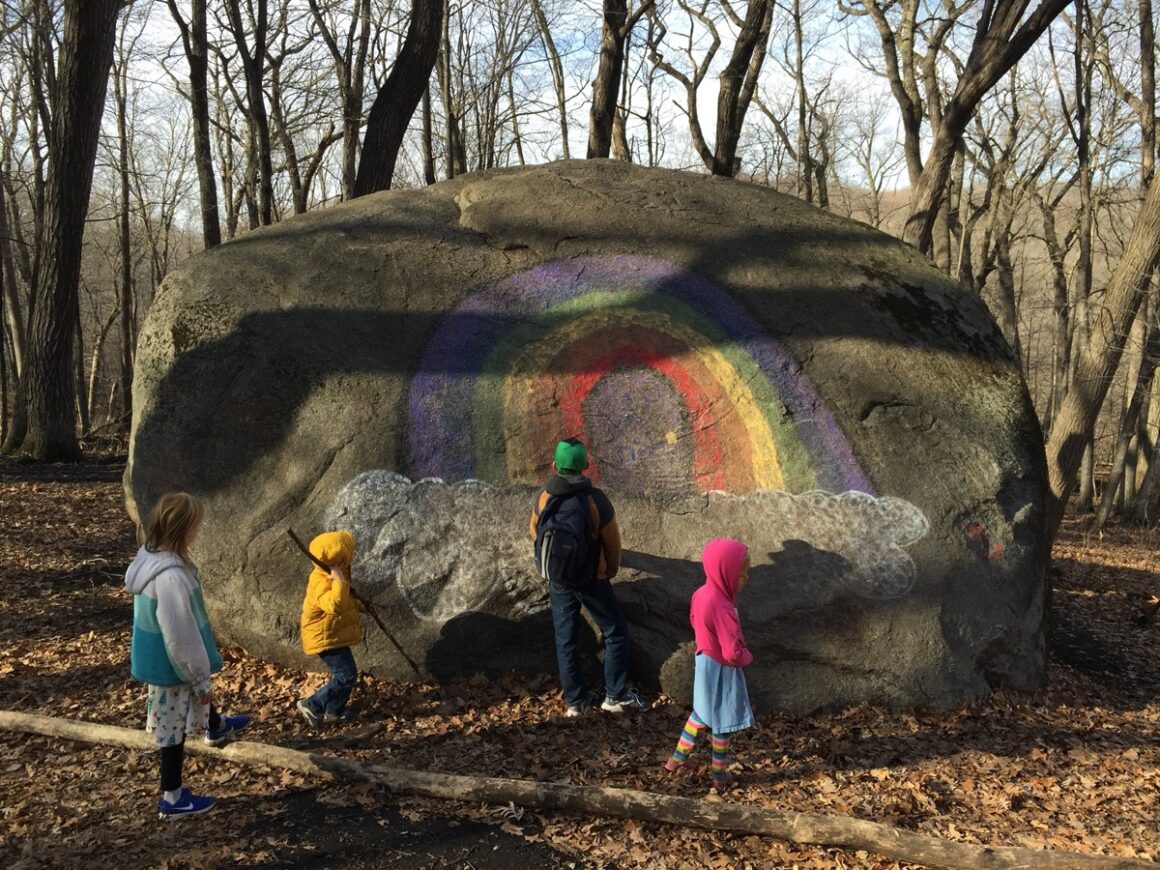 So here's to all the moms and dads out there, making the most of all our changed circumstances and things out of our control. May we all ask God to come and show us something new and beautiful or ancient and true in this adventurous Christmas season.
(My favorite picture is one the kids took after we hiked back out. It's a lot of work to be the mom!)