Rory and I attended a funeral on Saturday for an old neighbor in Minneapolis. There's something about a funeral that makes you very reflective. After the service we went to one of our favorite Thai restaurants and talked about the last ten years and began to dream about the next ten.
First, this was us ten years ago: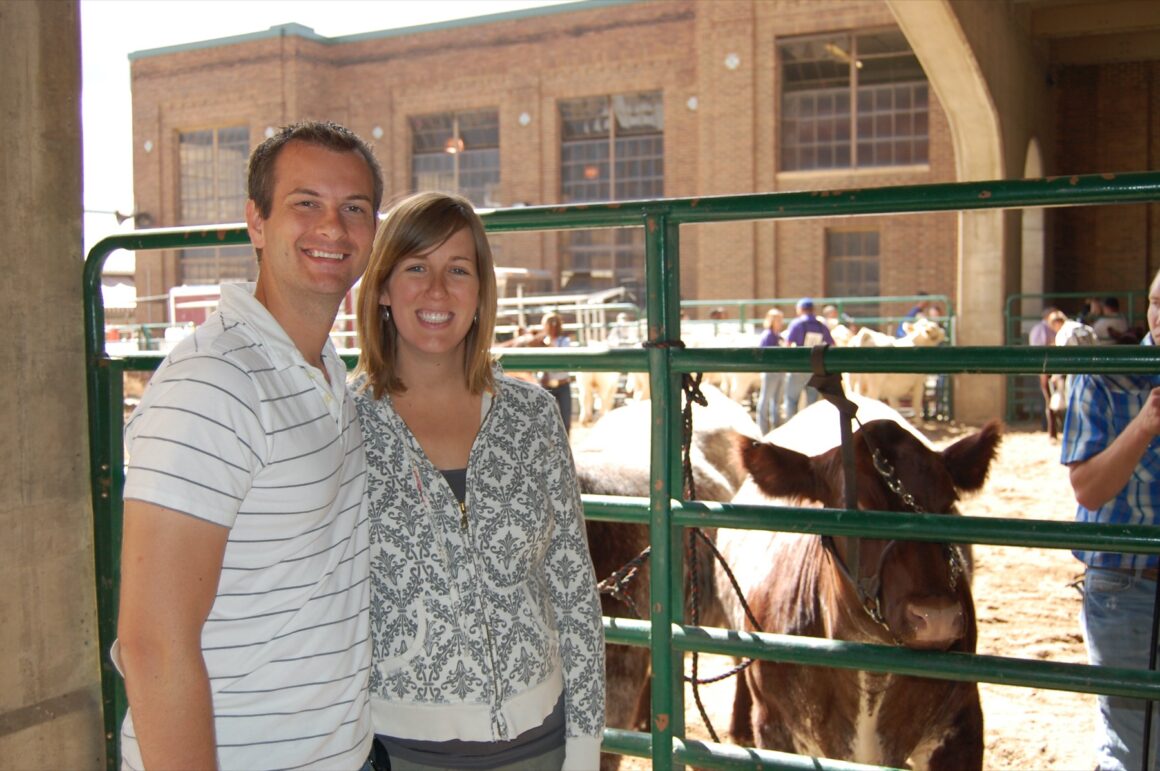 At the start of 2010 we were living in Nebraska where I worked as a program director at a large Lutheran kids camp. This was the year we were hopeful to start a family. And by the end of the year we would have little Ivar swaddled in our arms.
What we did not know then was that in the next ten years we would actually have four more babies. We didn't know we'd end up moving to a farm in Minnesota. We didn't know we'd be milking goats, raising pigs and sheep and chickens, and rendering lard. (Ha!) And we did not have a clue that we'd be homeschooling our kids. In fact, if you were to pull these two pictured above aside and tell them any of these things about their future they'd probably find you to be quite crazy and politely cross to the other side of the road. 
But here we are! Ten full years later. And now we are looking ahead to the next ten.
Here's what we know: This past decade we had five kids. This new decade will be the ten years we will have them all under our roof. Because the decade after that is when we will launch our kids into the world, into marriage, into vocations, into raising their own families, into running their own households, into choosing the way they will go.
With that decade in mind, the next ten years feel incredibly important. In ten years, Ivar will be 19, Elsie will be 17, Hattie will be 14, Alden will be 12 and Elias will be 10.
We talked about what we want to be sure they know, understand, experience and believe. And how we can best teach these things while they are still under our roof. Of course this is a huge undertaking, and we basically just made a few lists over cream cheese wontons and root beers.
But it felt good to look at the time ahead with so much intention.
And just like those two kids in the picture above, I also know there will be a whole lot ahead that we simply cannot imagine. So with that in mind, we pray, "Now to him who is able to do immeasurably more than all we ask or can imagine, according to his power that is at work within us, to him be glory in the church and in Christ Jesus, throughout all generations, forever and ever. Amen."