On Thursday Ivar ran into the house from the barn, "Mom, the combine is in the field! Please let me wake up Alden!" Ivar had the toy combine in his hand, ready to hand Alden his favorite toy to watch his favorite thing: a tractor.
So we woke Alden (and it was time…we were needing to load up for Mimi and Papa's) and the two boys took off for the field. Then we all joined them and watched the giant harvester go back and forth, dumping the corn into the wagon pulled by another big tractor. The corn we have watched grow since June was now disappearing row by row. It is mesmerizing and never gets old.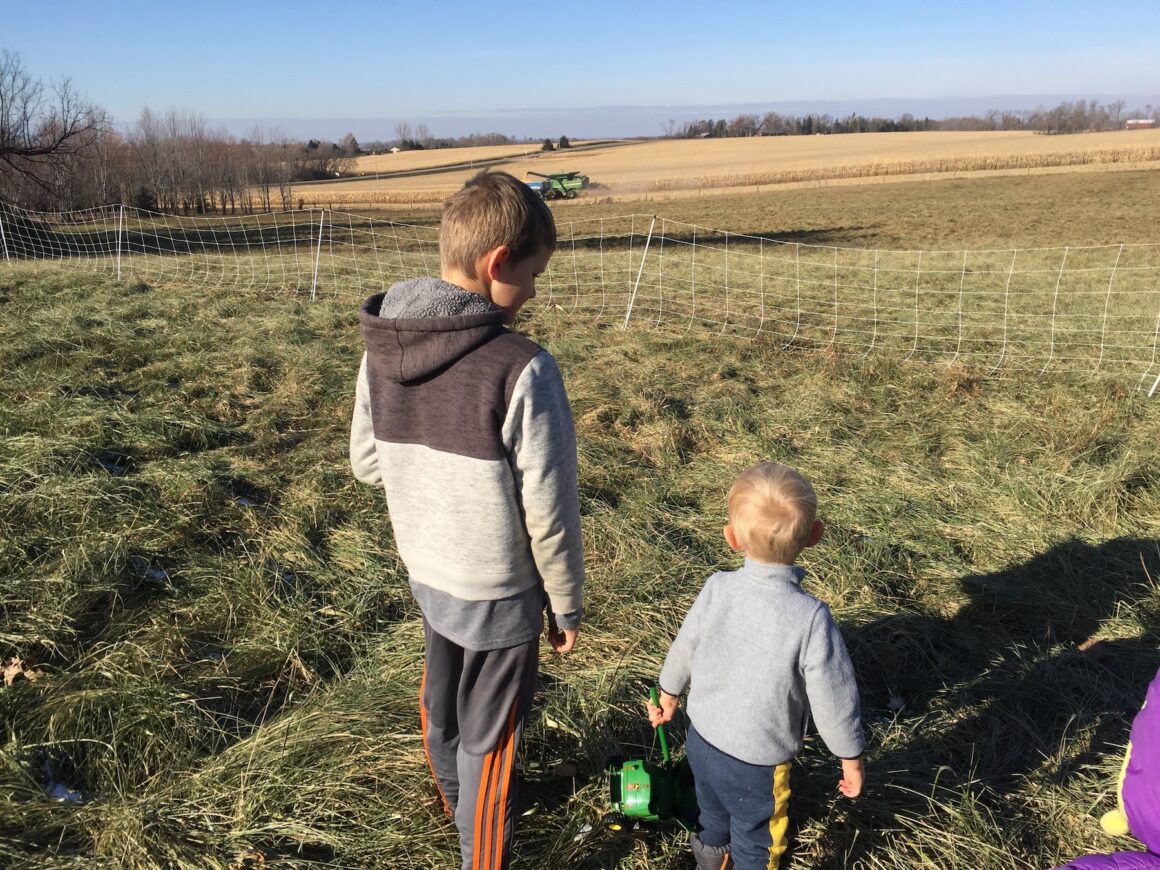 When you ask Alden what he wants to be when he grows up, half the time he'll tell you, "a doctor." The other half of the time, with just as much certainty, he will answer "a tractor." I do believe we are raising another farmer boy.