I have wanted to write this post for so long! And I want you to know I have no affiliate links and make no money off of sharing these books. In a day when we are pitched things all over the place, I hope you find that refreshing! These are simply farm books that I love having in our own book rotation and think they'd make great gifts and additions to your own bookshelves.
I'll start with my very favorite:
1. Sleep Tight Farm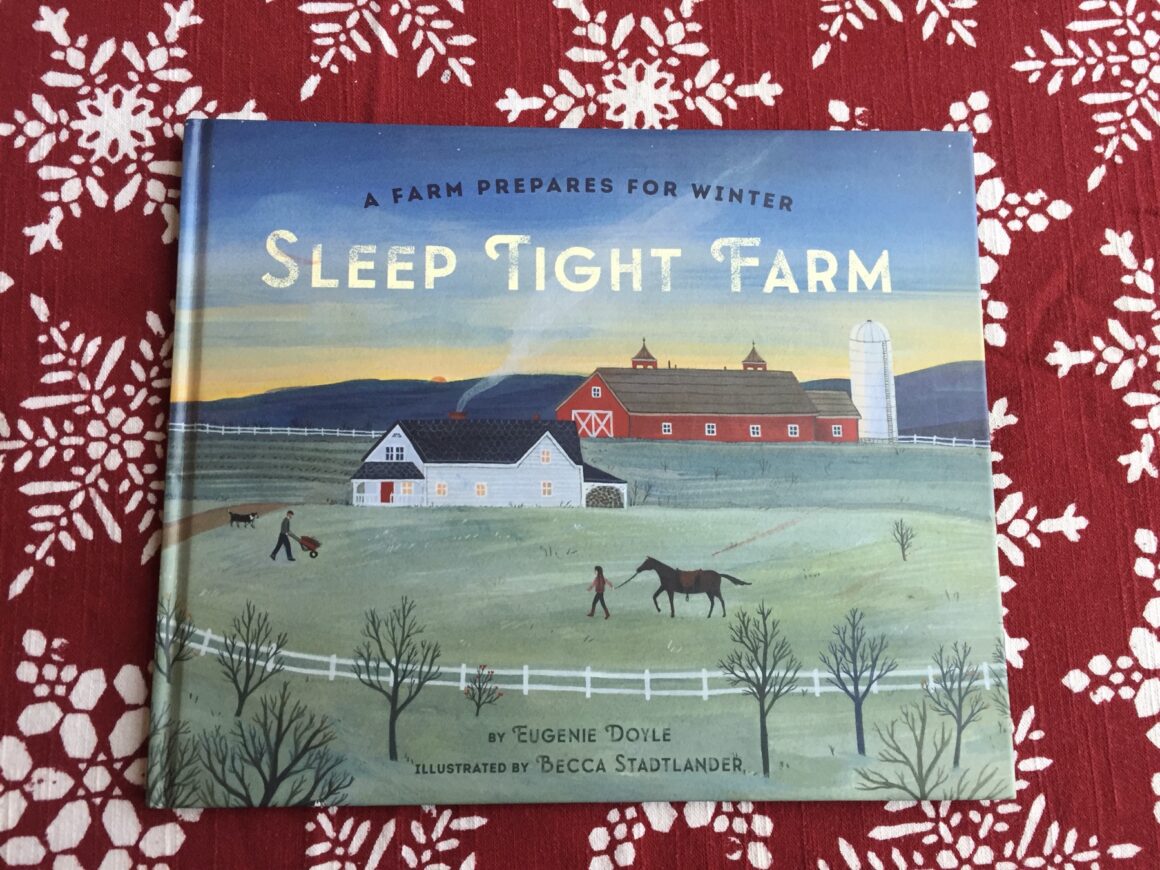 Sleep Tight Farm by Eugenie Doyle is so beautiful. The illustrations are lovely and cozy and show a family preparing their farm for winter. I think I love it so much because it feels so close to our life here. We just lived nearly every scene in this book during the past few weeks! The author is a retired farmer and the book is based on her own lifetime of seasonal living on a homestead.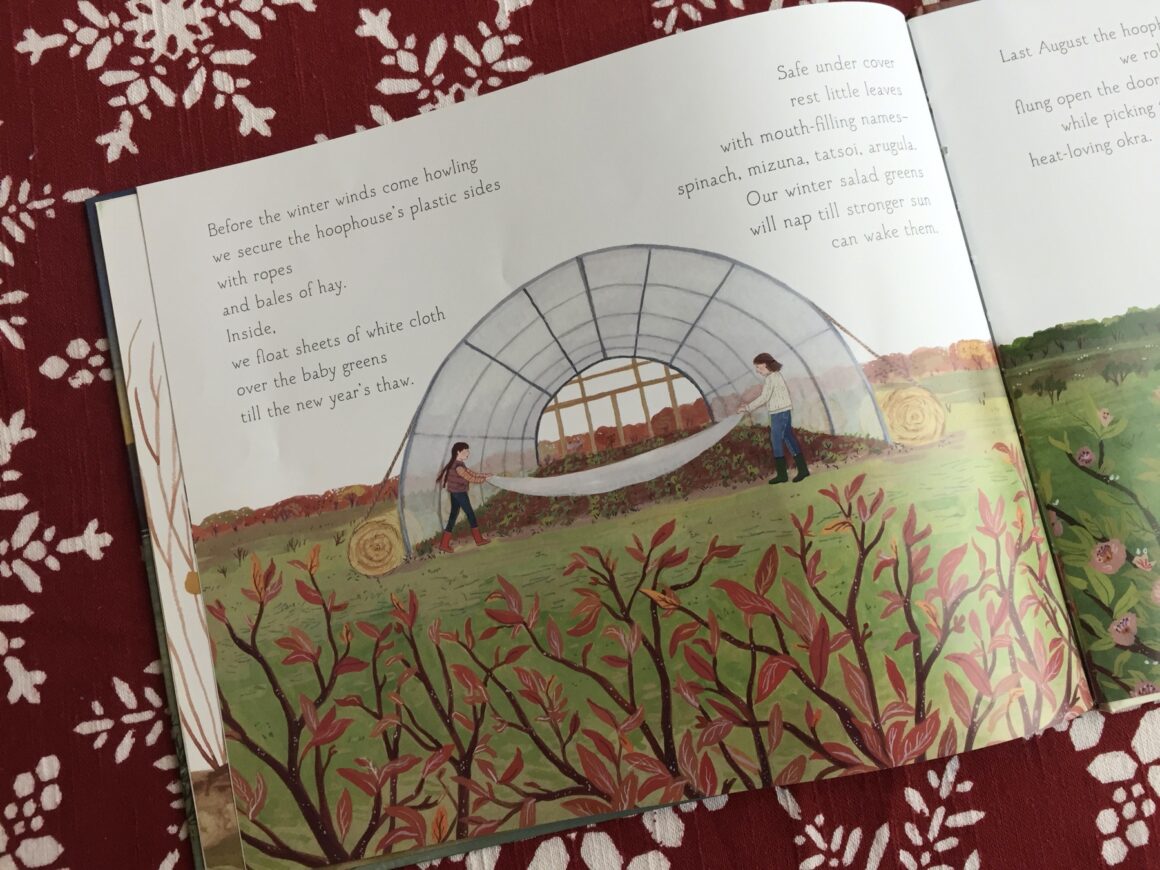 2. Ox-Cart Man
The next book is Ox-Cart Man by Donald Hall. I gave this book to Rory for his birthday this year and he loved it. Again, the illustrations are beautiful (I love Barbara Cooney…) and show a family who create and build and grow things all year long for their father to sell in town once a year. This was the book that led Elsie to want to learn how to sew by hand. 🙂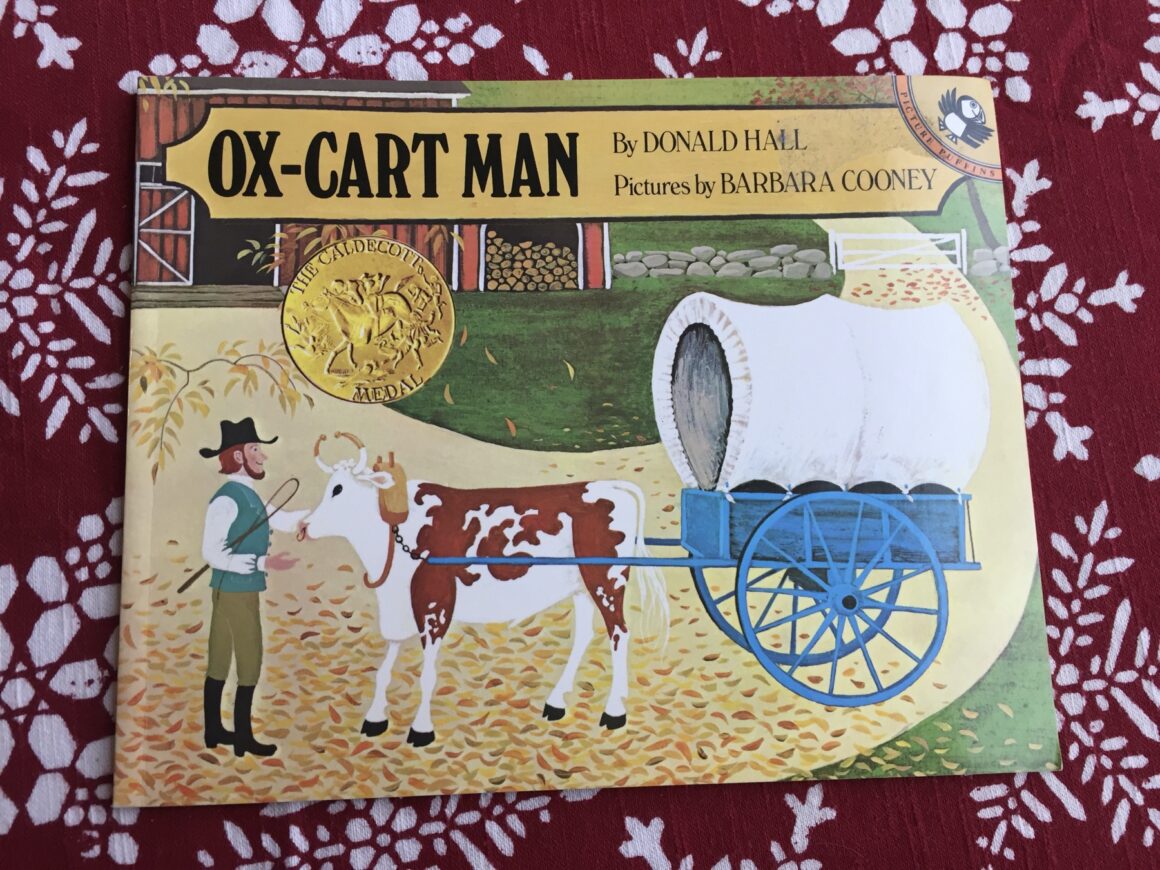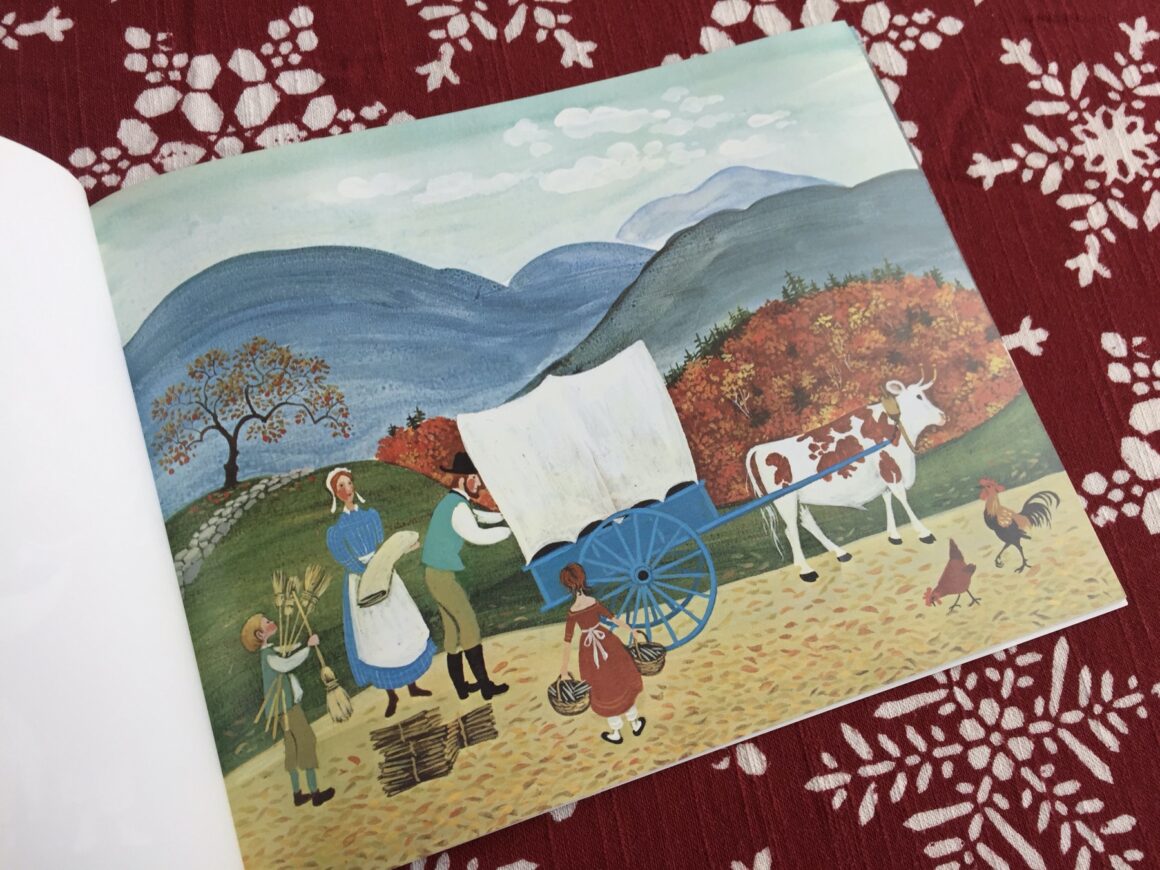 3. A Day on the Farm
The next is an oldie and such a goodie. A Day on the Farm tells of a cousin visiting her relatives' farm. It shows every part and the pictures are idyllic and lovely. I have this book on a high shelf and bring it down every so often because I don't want it destroyed.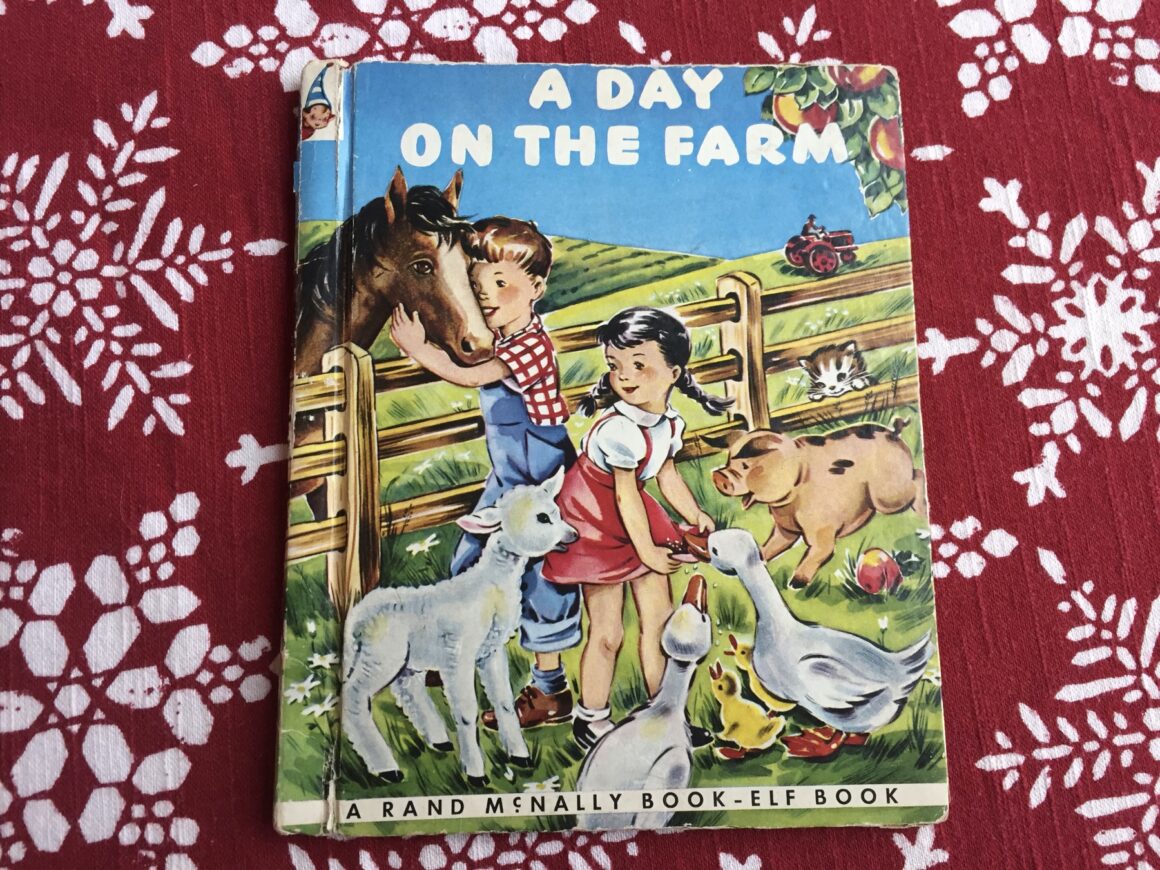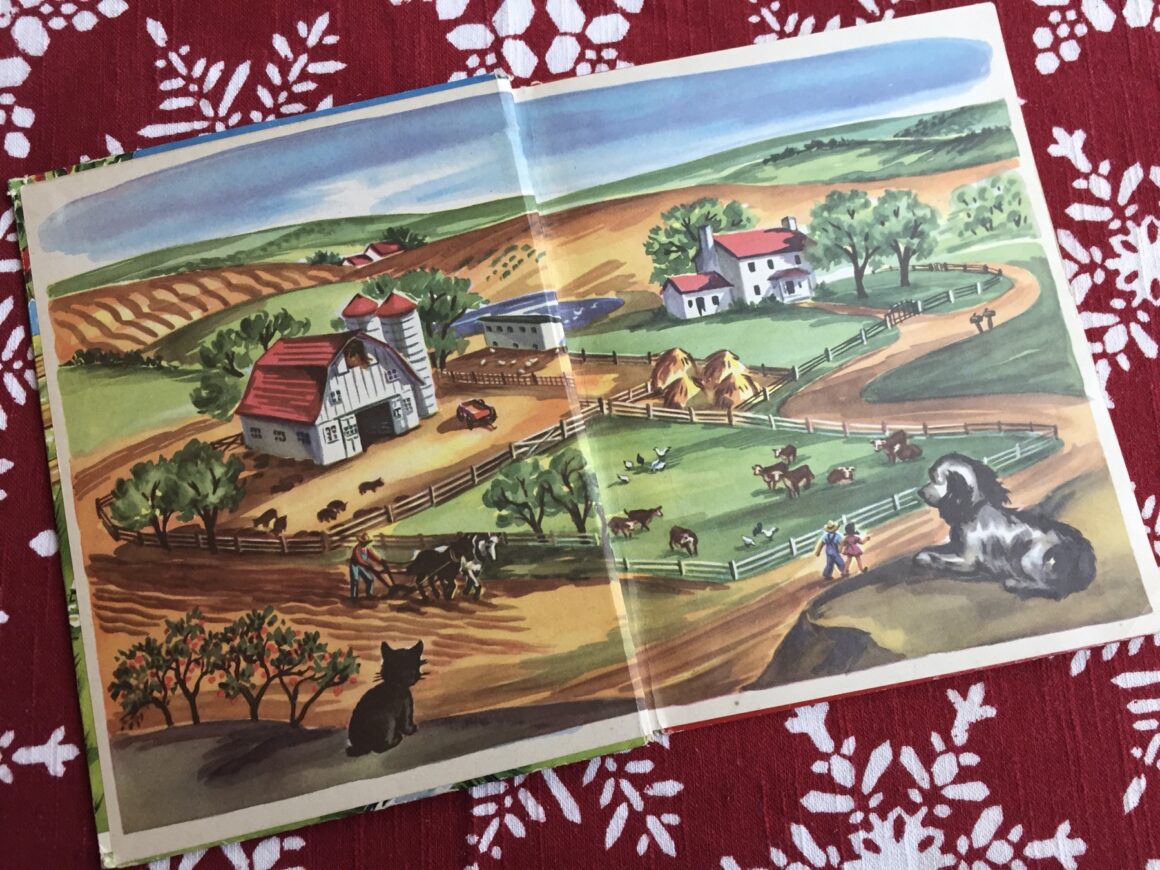 4. Pelle's New Suit
Here's another absolute favorite: Pelle's New Suit by Elsa Beskov. This book shows the entire process of a boy getting a new suit, from shearing the sheep, to carding the wool, to spinning, dying and weaving, to tailoring his suit to wear. The sweet part is that he barters his own services to each person who helps him along the way. It also shows a very creative boy who can tend to the cows, run errands, rake hay, feed pigs, bring in wood, watch little kids all in exchange for each person's help with this new suit.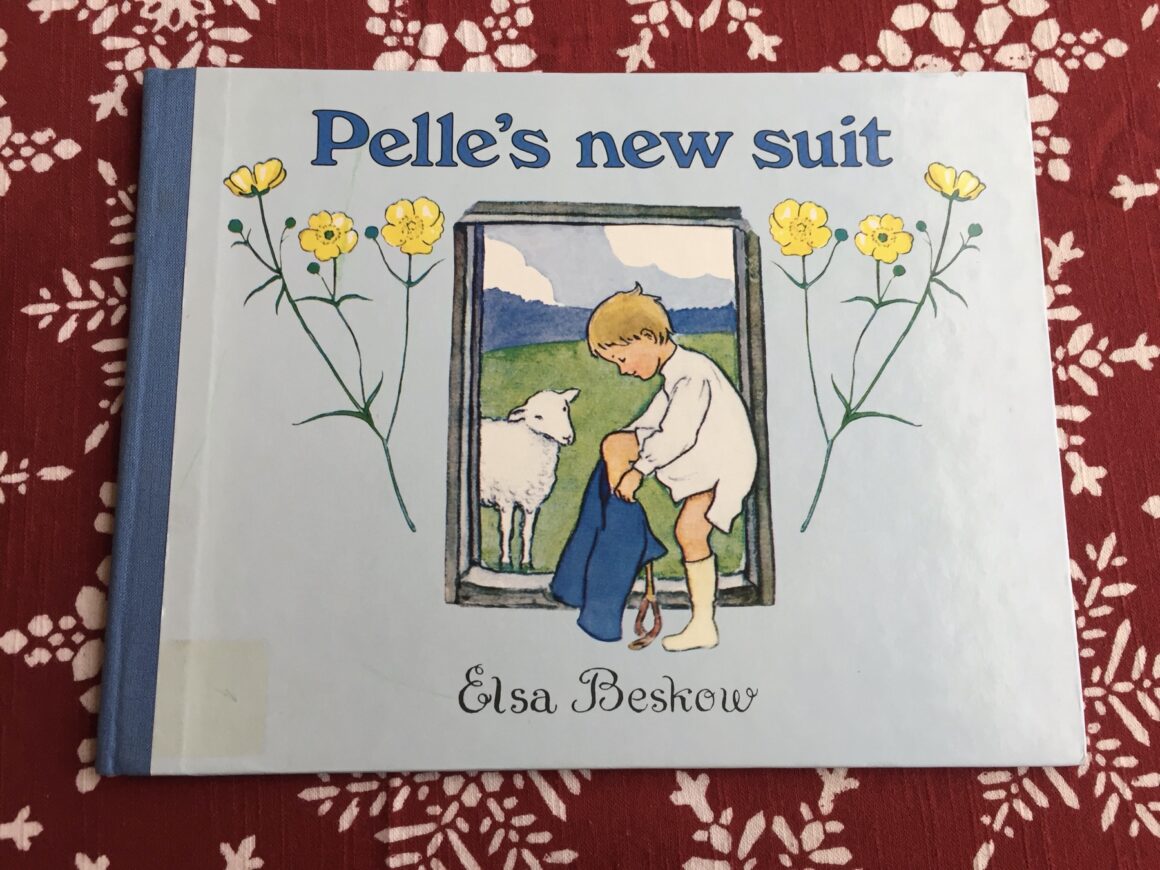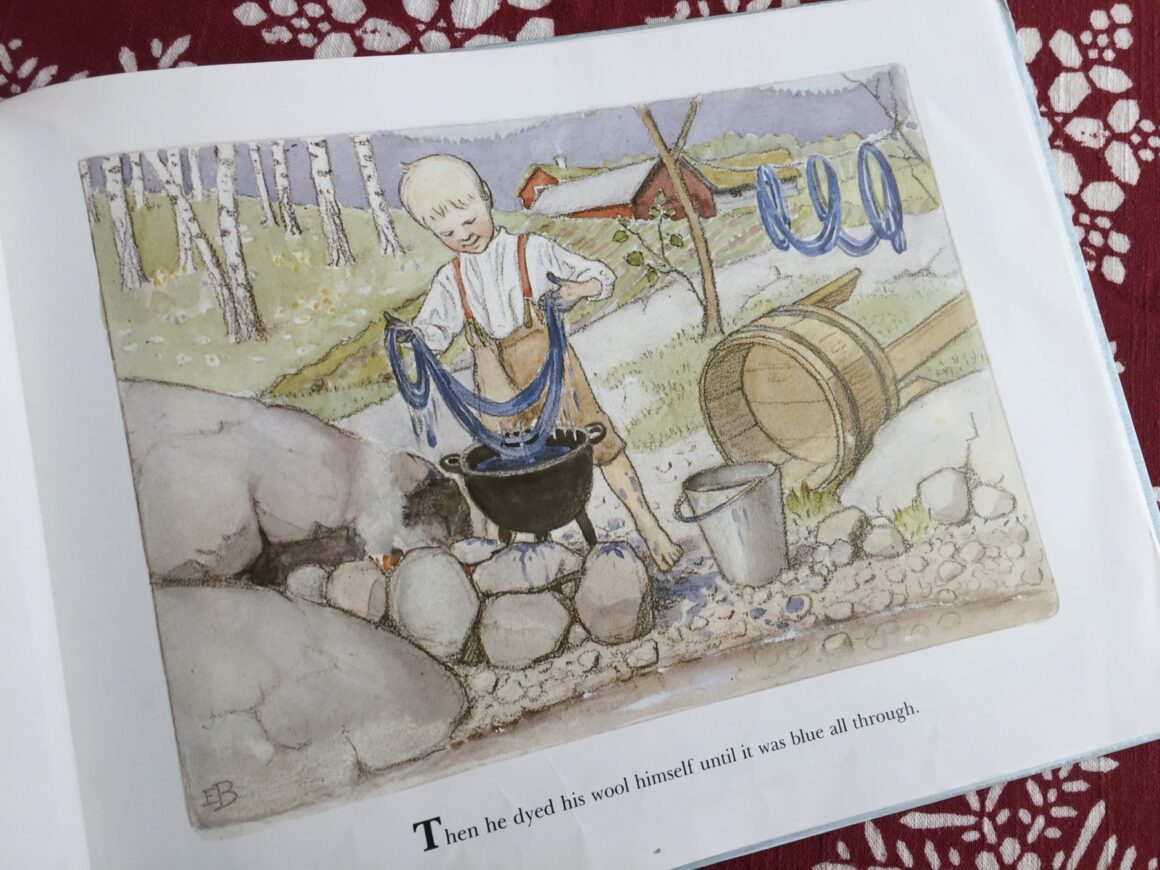 5. Once Upon a Farm
And finally, if you have an older kid or farmer-at-heart in your life, this would be a great gift to give! Once Upon a Farm by Bob Artley is a very entertaining look into farming in the past. Bob is the author and illustrator and tells of his own childhood through beautiful pictures and stories. It is fascinating to learn about farm life not that many years ago.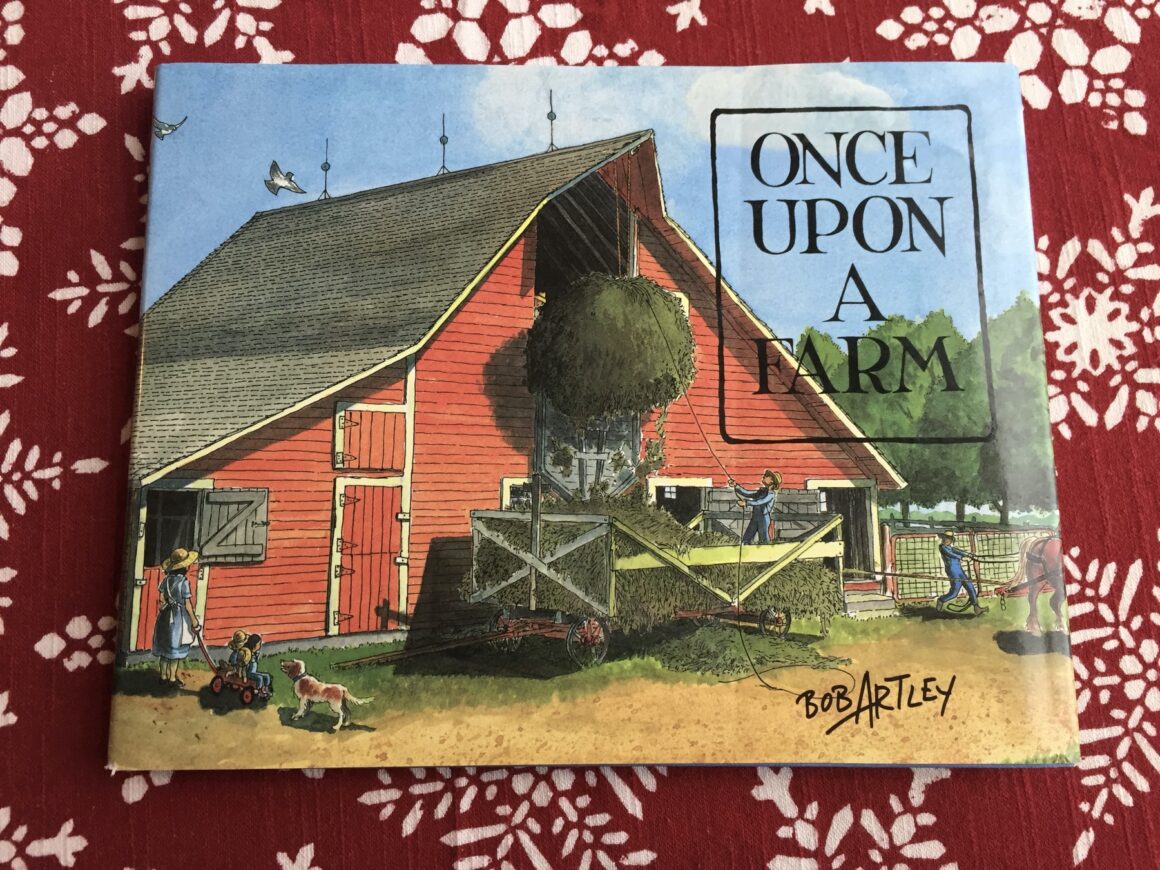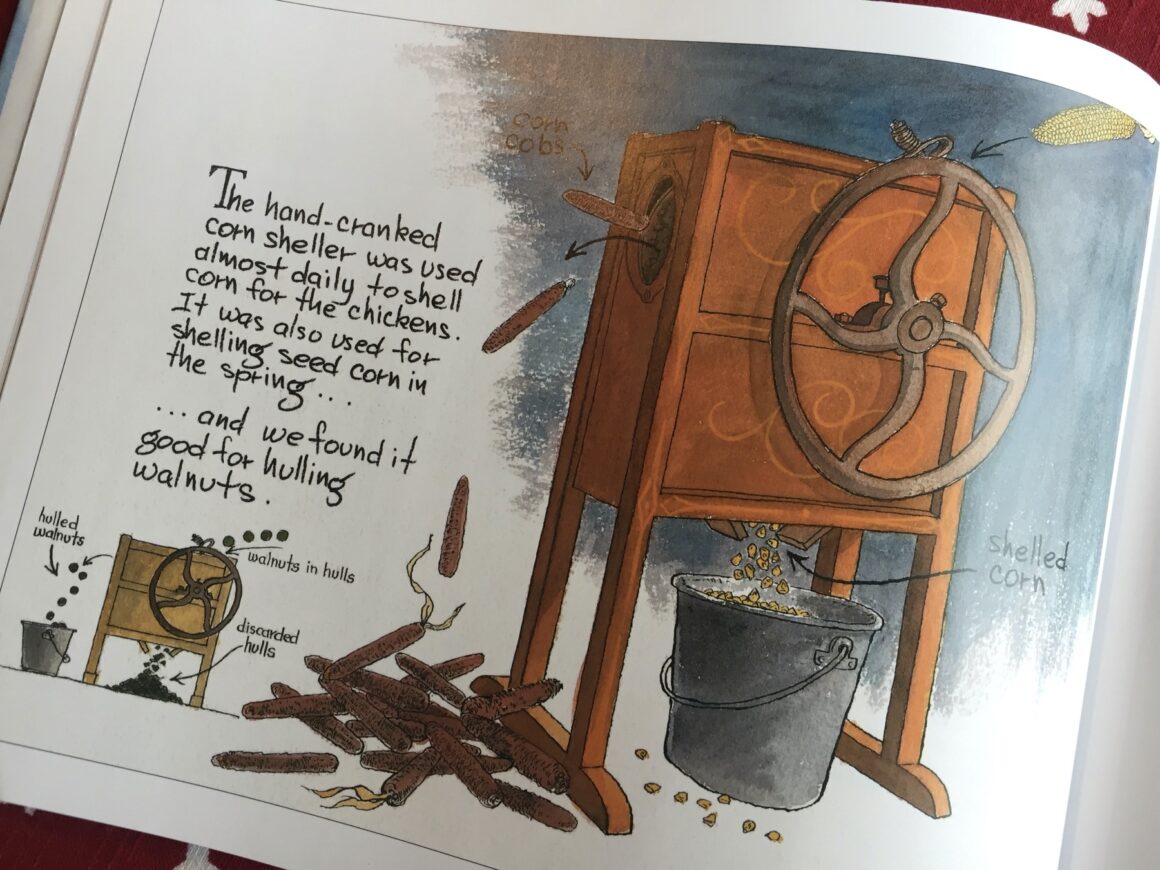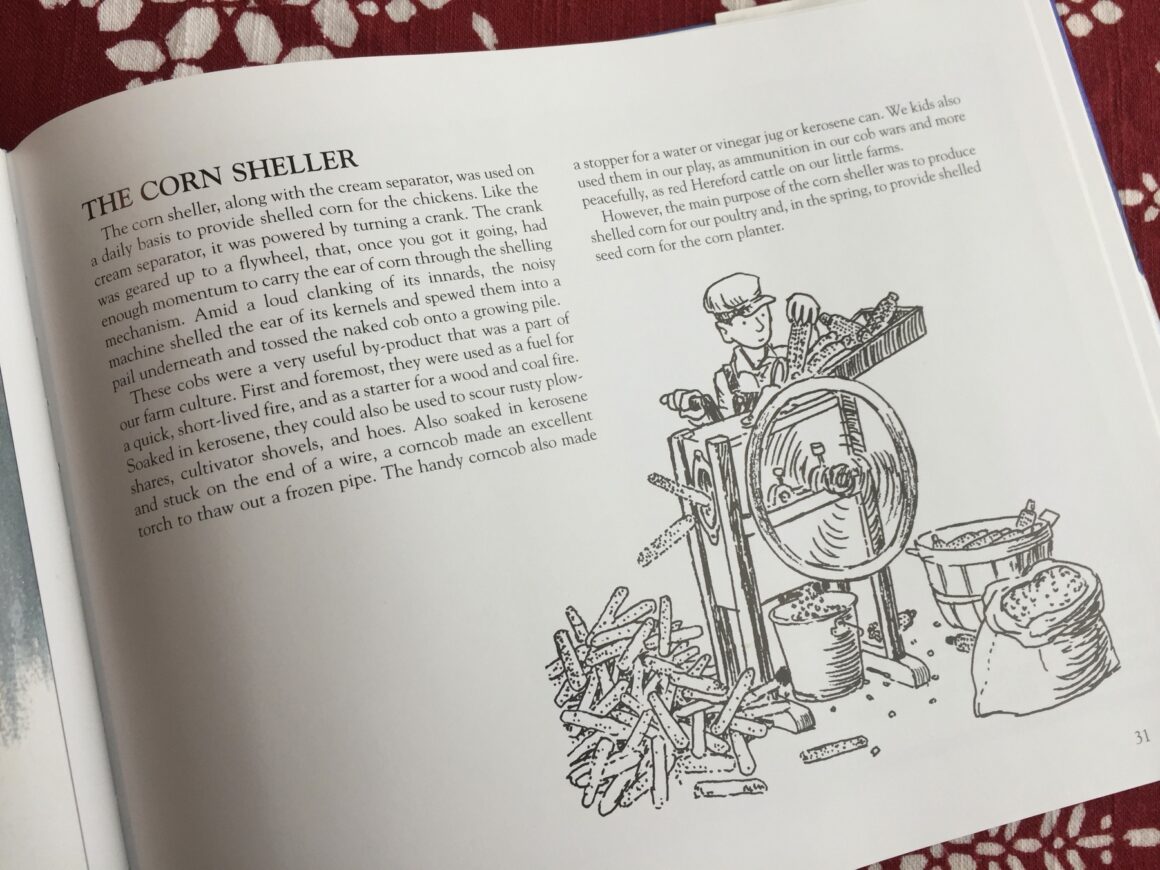 If you have any books that you would recommend to us, please comment below! I love building up our farming library. These are just a few of my favorites.